05 Nov

Pumpkin Stuffed French Toast
Being in the midst of the fall season, I've had an urge to cook with pumpkin. I recently visited a local dinner where a friend and I had a decadent blueberry stuffed french toast which was filled with a mixture of sweet blueberries and mascarpone. I decided to take that idea and twist it a little for fall. This french toast is filled with pumpkin, mascarpone, and a few spices.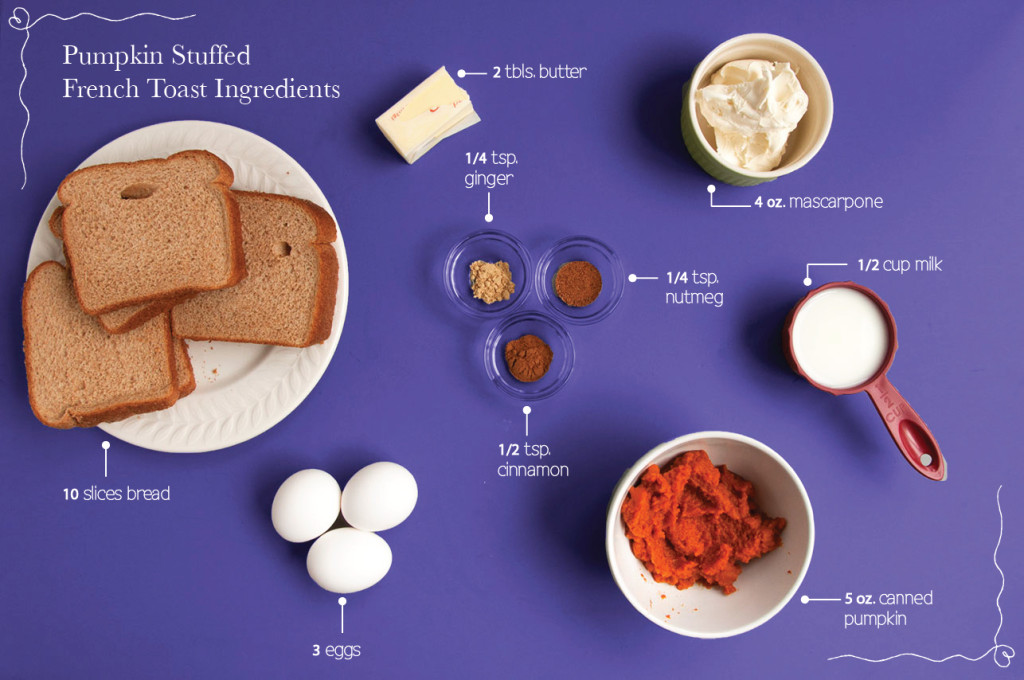 Ingredients: 10 slices bread 5 oz. canned pumpkin 4 oz. mascarpone 1/2 tsp. cinnamon 1/4 tsp. ground nutmeg 1/4 tsp. ground ginger 3 eggs 1/2 cup milk 2 tbls. butter Directions: In a medium bowl combine pumpkin, mascarpone, cinnamon, nutmeg, and ginger. Lay the slices of bread on a clean surface and spread the pumpkin mixture on one side of each slice. Once all of the bread slices have pumpkin mixture on them, place one slice on top of another (mixture sides facing each other as if making a sandwich). Repeat until you have 5 "sandwiches". Pinch down the edges of each sandwich so that the filling will be kept in the middle when frying. In a separate bowl whisk together the eggs and milk. Dip each sandwich into the egg mixture so the entire sandwich is covered. Place a skillet on medium low heat and butter the surface. Place each sandwich on the skillet and let cook until golden brown on each side (3-4 mins). Since the french toast is thick, if you find that the sides are burning too quickly, lower the heat and cook for an extended time on low heat.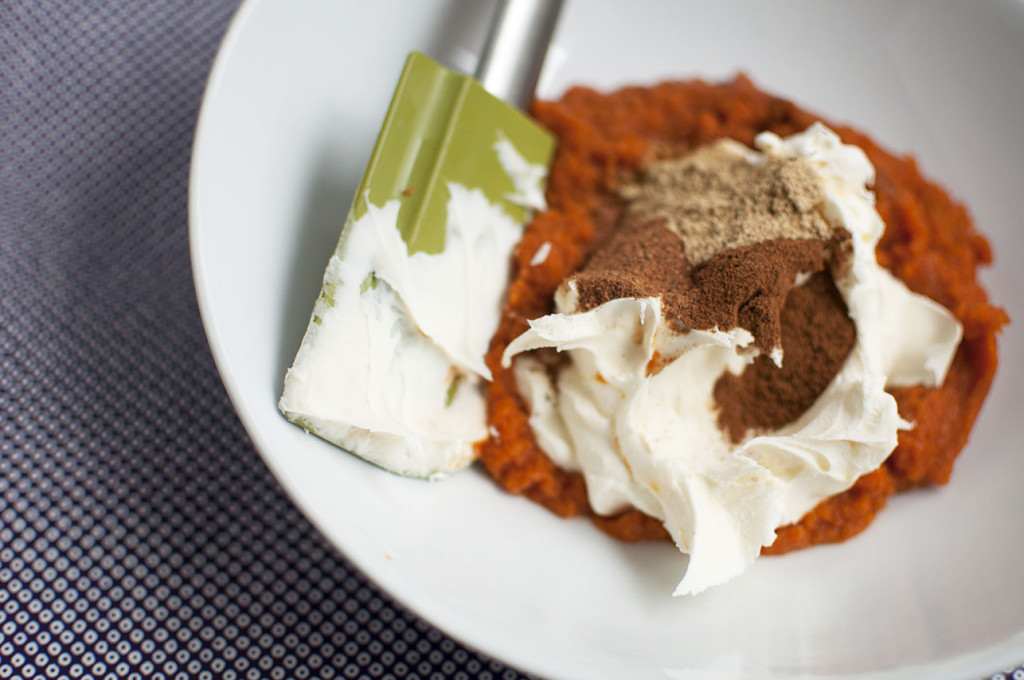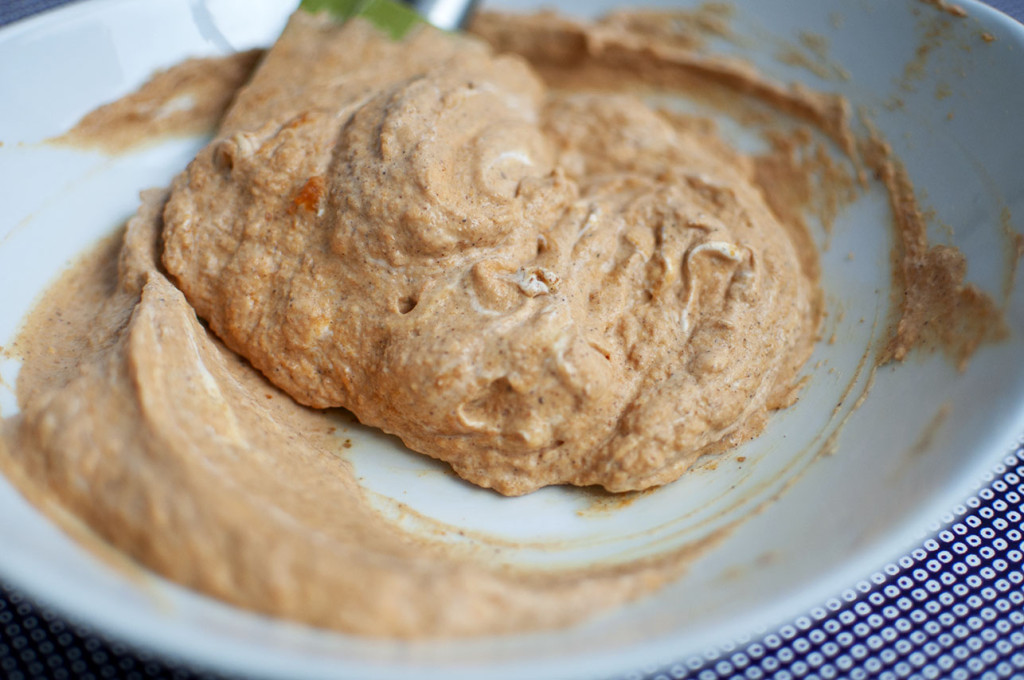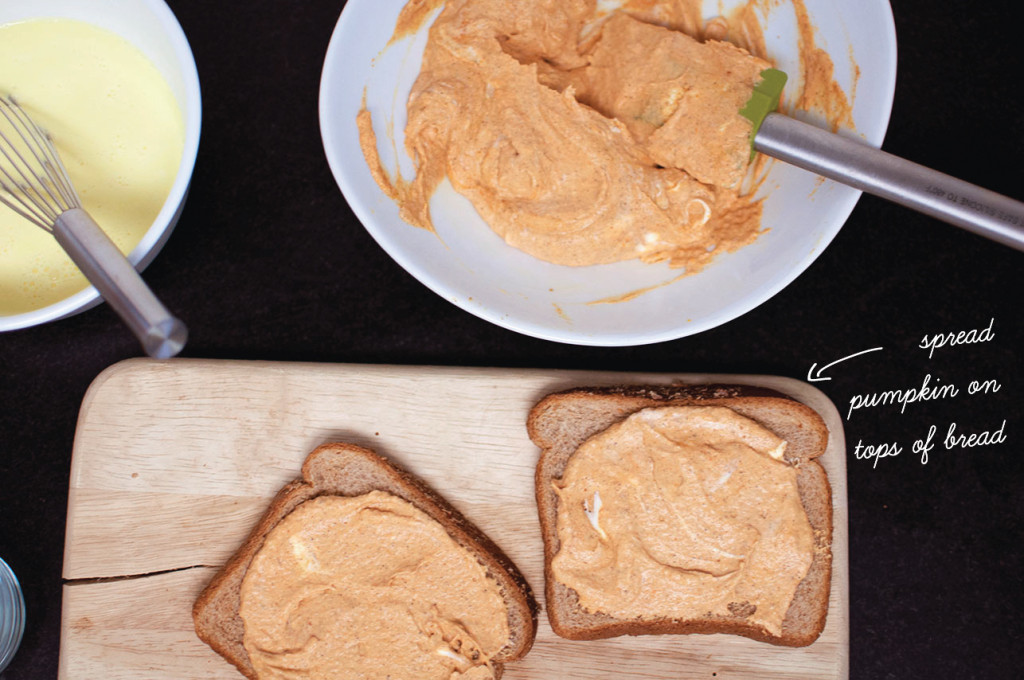 Remove the french toast from the skillet and serve immediately. We added powdered sugar and homemade whipped cream to give it a little extra sweetness.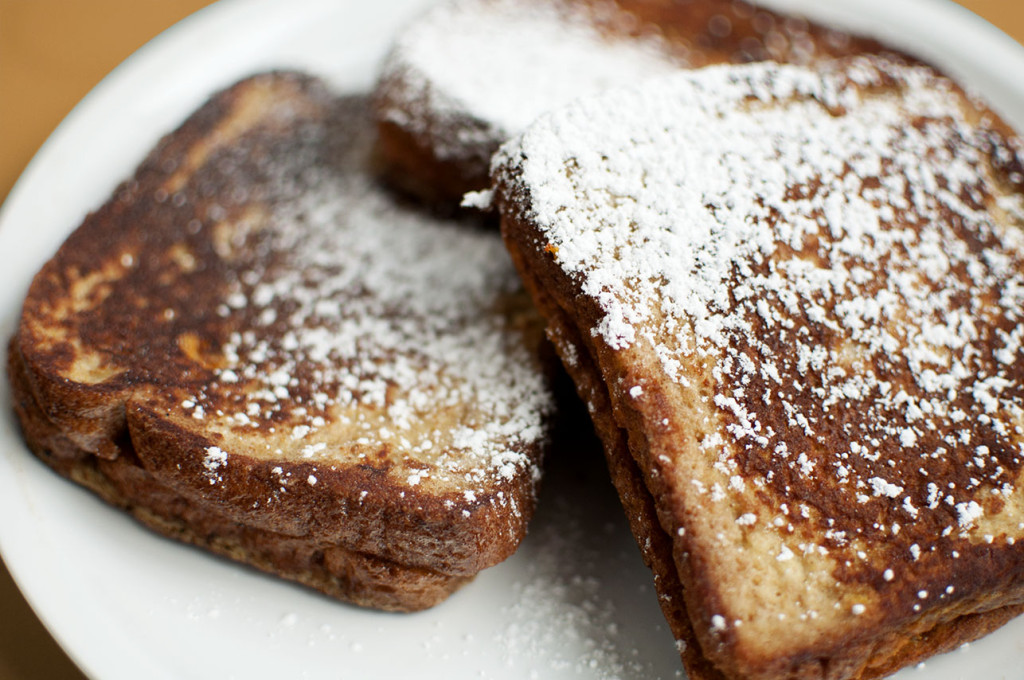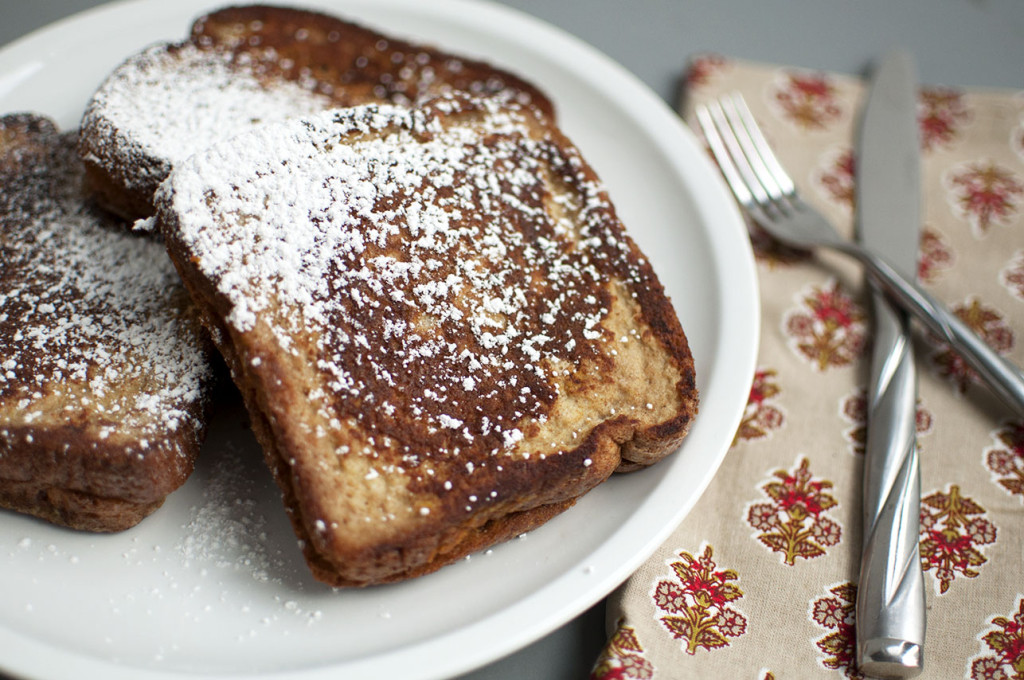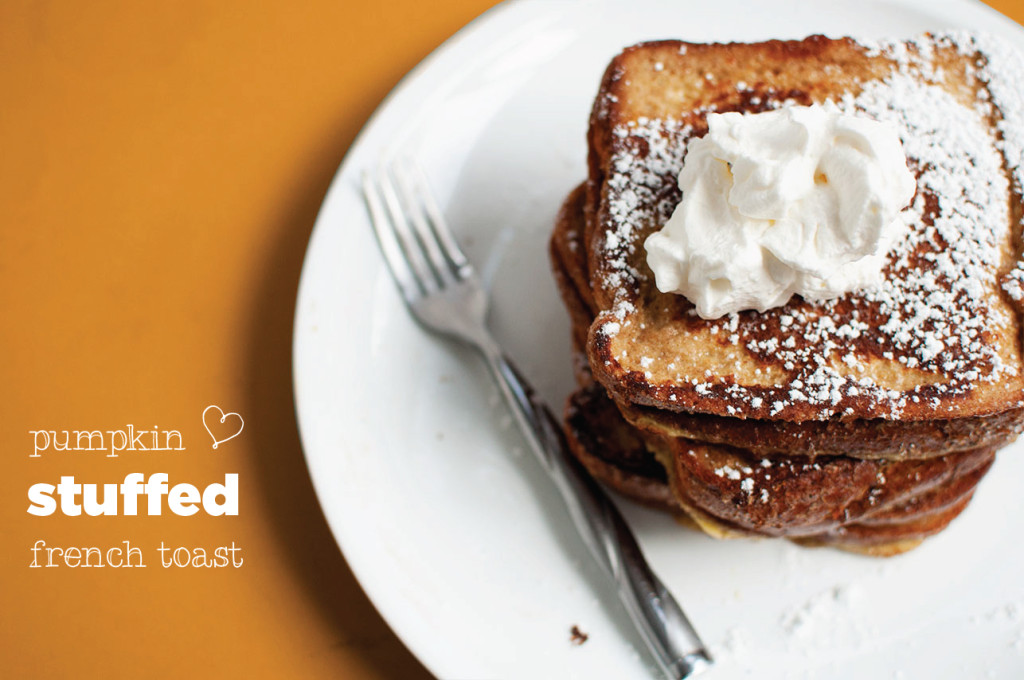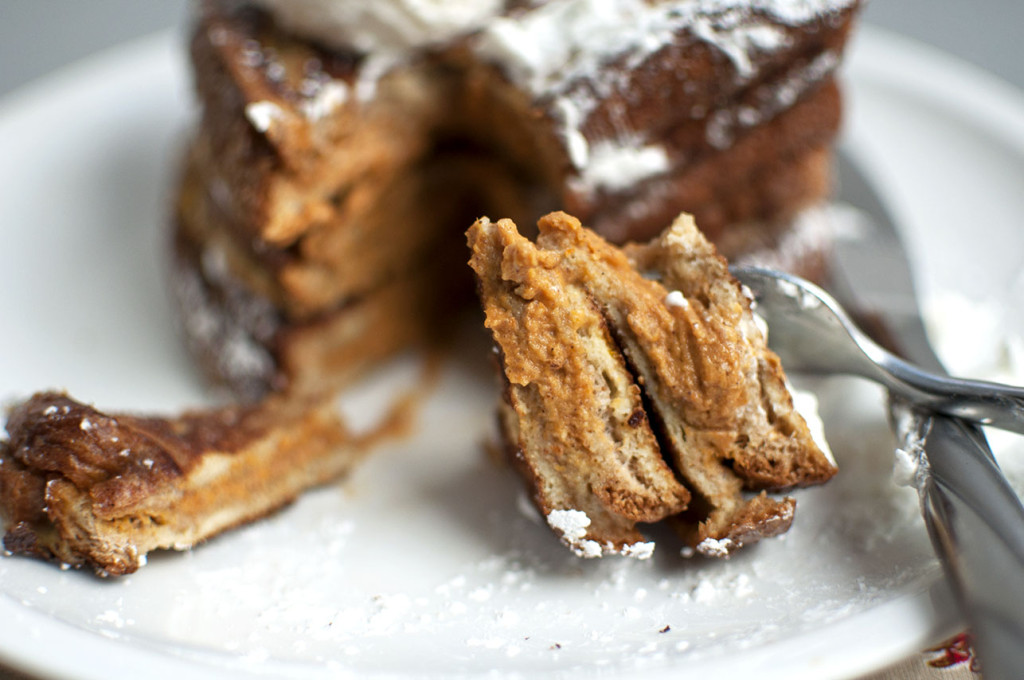 Enjoy!