08 Nov

Lunch at iL Solitario [Travel: Anacapri, Italy]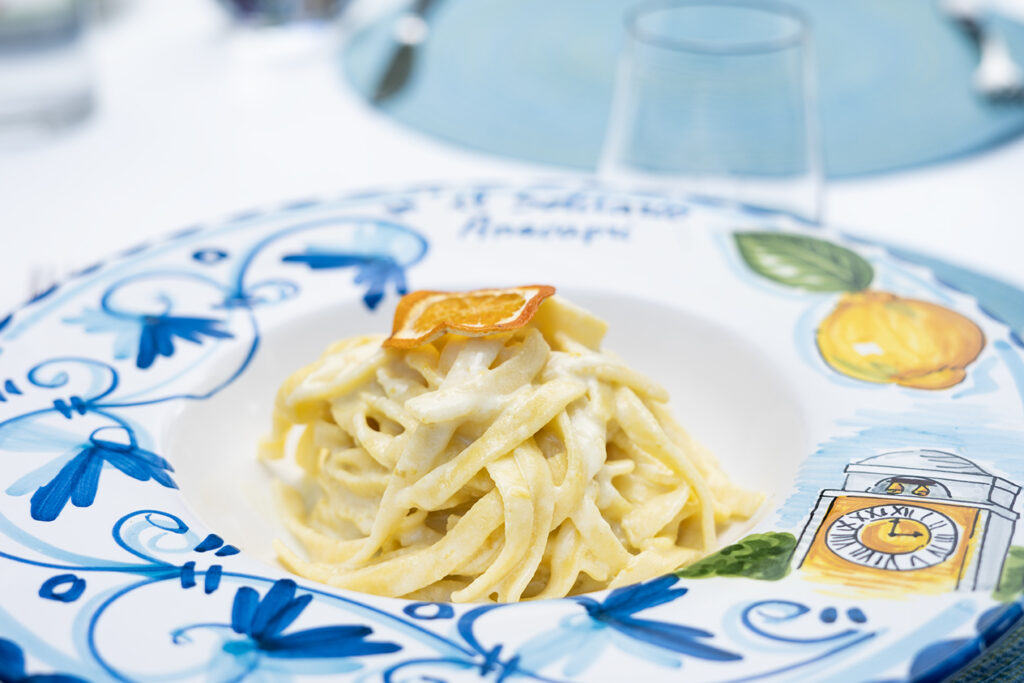 Just returned home from a two week long trip in Europe! I went on the trip with my fiancee, Peter! After getting engaged over the summer (perhaps I'll do a follow up post on that) we went on a celebration trip with both of our families. We started off in Venice, Italy and cruise along the bottom half of Italy stopping at different places along the way.
One of my favorite stops was Capri/Anacapri, a small island off the coast of Naples. When we were in Naples we took a ferry boat across the water and landed at a port in Anacapri. From there, we took a tour bus up to Anacapri and explored the area.
Anacapri was a small quaint little place with shops, a chair lift ride (if you want to see all of Capri from a high vantage points), and adorable little restaurants. I had my sights set on this cute garden restaurant called iL Solitario.
We stopped by the restaurant around 11:45 (a little early since they didn't open until 12 noon). We didn't have a reservation but they were able to seat us! Since Capri is known for their lemons, I decided to go with the lemon pasta which was just out of this world. I know I'm going to spend any free time I have now searching for variations of this recipe to recreate at home.
The others at the table order various pasta and seafood dishes. Everyone said the seafood was SO fresh and delicious.
I'm so glad we stopped by this restaurant on our trip and I hope to be back soon!
xo Jus