20 Feb

Mixed Berry Crumble in Le Creuset Mini Cocottes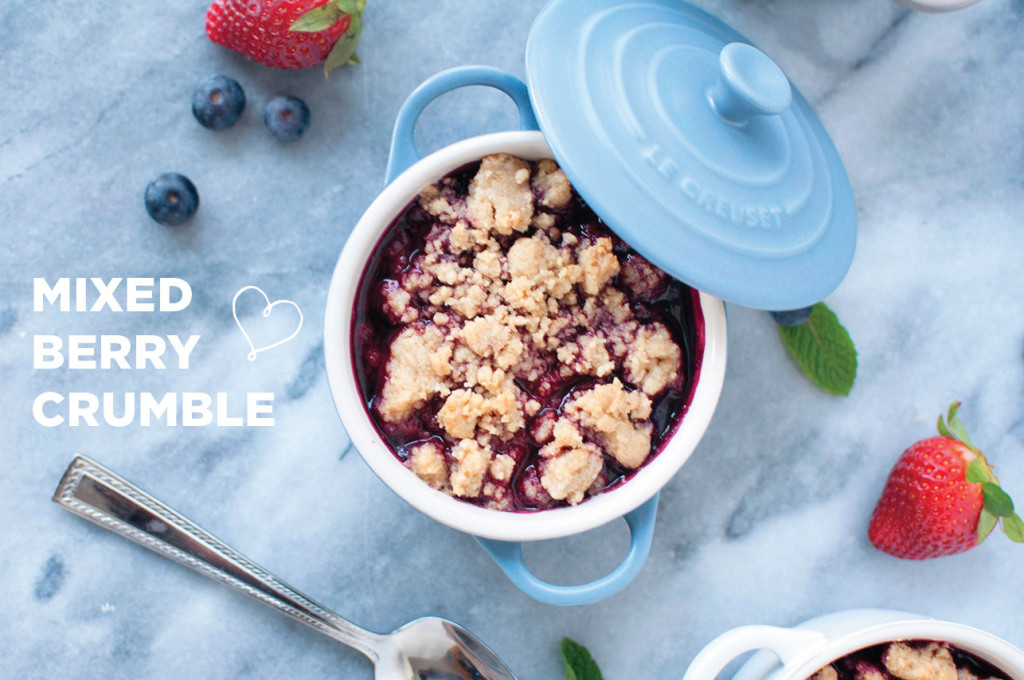 There has been no escaping the cold here in New York. Temperatures have been so cold that I've been reluctant to even leave my apartment. When the weather is like this I always crave warm comforting foods. Le Creuset has these adorable mini cocottes that are perfecting for making warm dishes in single servings.
I'm also a sucker for matte dish-ware and when Le Creuset came out with a matte collection for their mini cocottes, I had to get my hands on it! Even though I decided to break them in by using them for a dessert recipe, they can be used for a variety of savory dishes as well. Think onion soup, baked eggs, or even warm dips! Be warned, I'm kind of obsessed with these so I hope you don't get sick of the bajillion mini cocotte recipes I'm about to fill this blog with ;).
I learned a variation of this recipe during a baking class I took here in the city. It's fairly easy and doesn't require any in depth baking knowledge! Berries might not be in season but frozen berries work just as well. When I served these, I topped each with a scoop of vanilla bean ice cream and fresh mint.
Hope you enjoy it!
xo Jus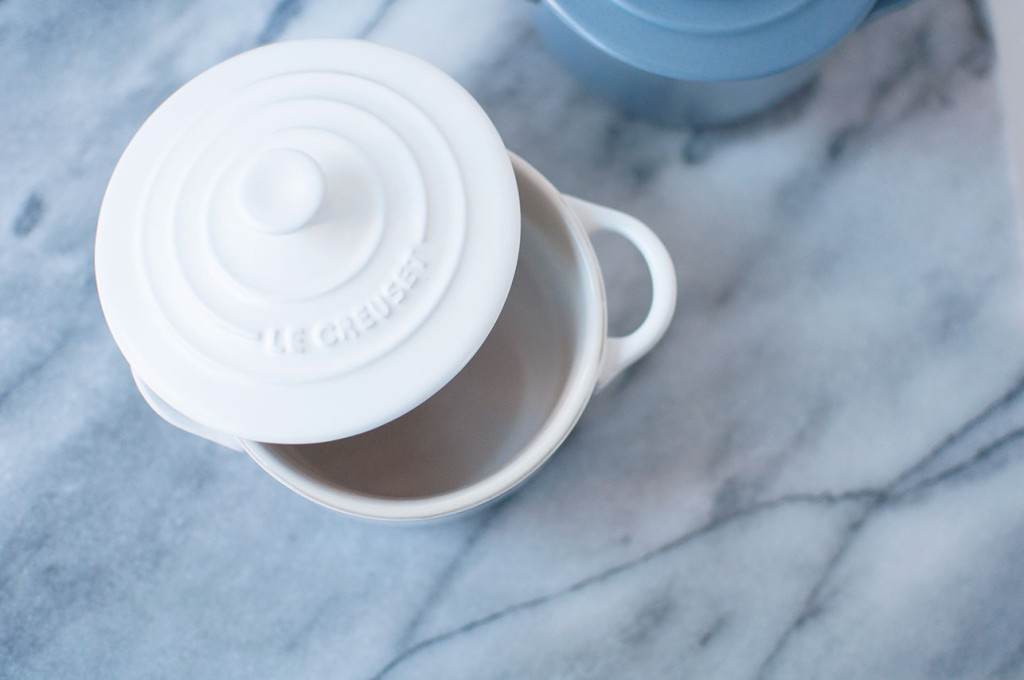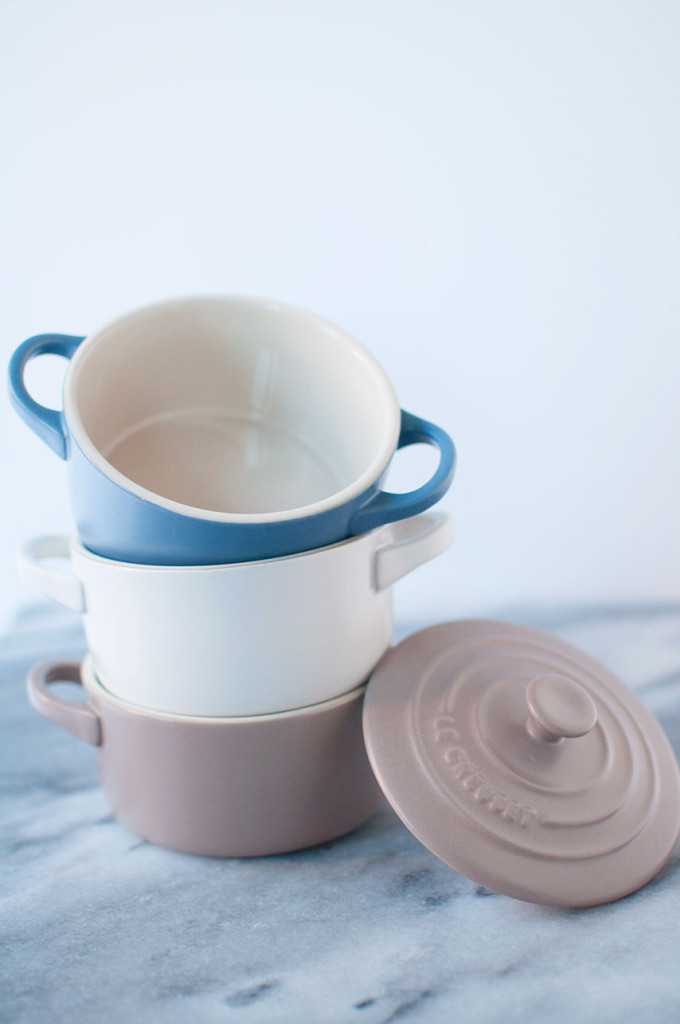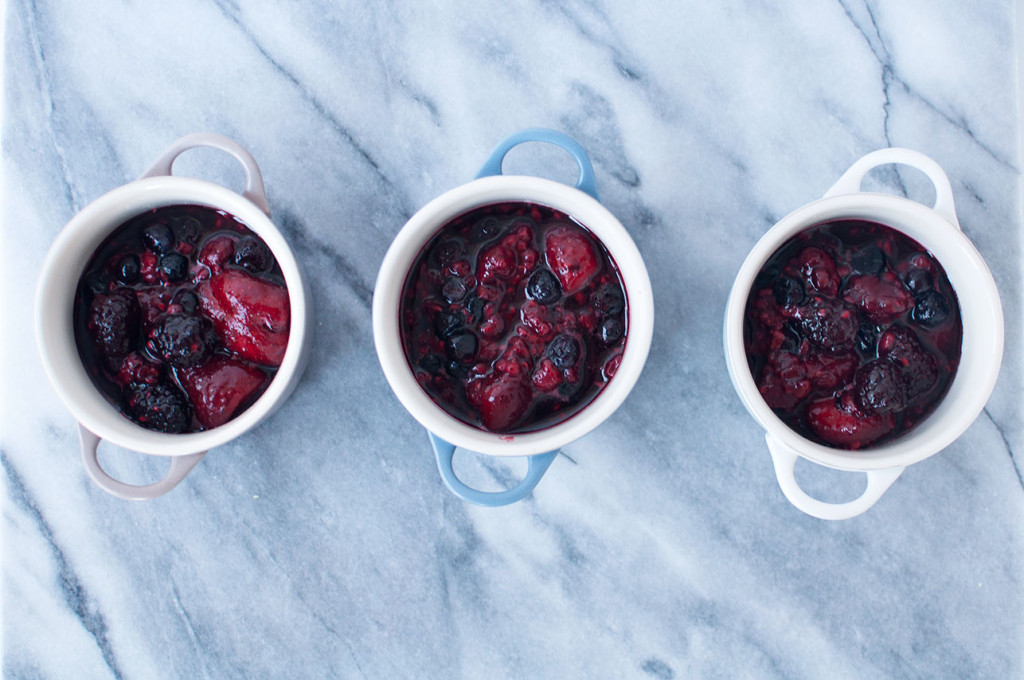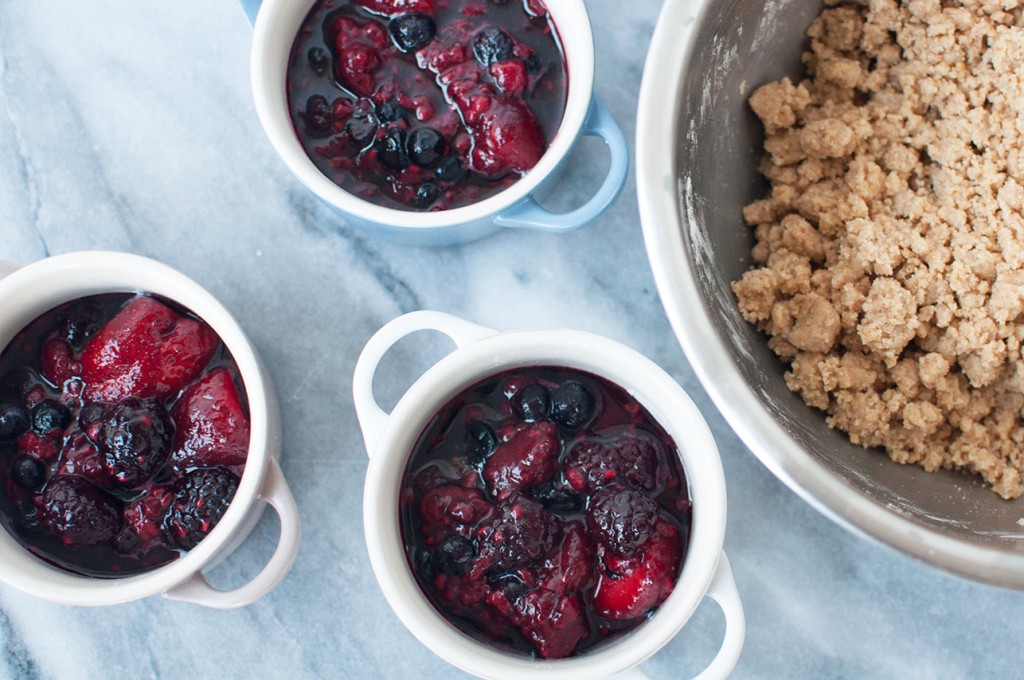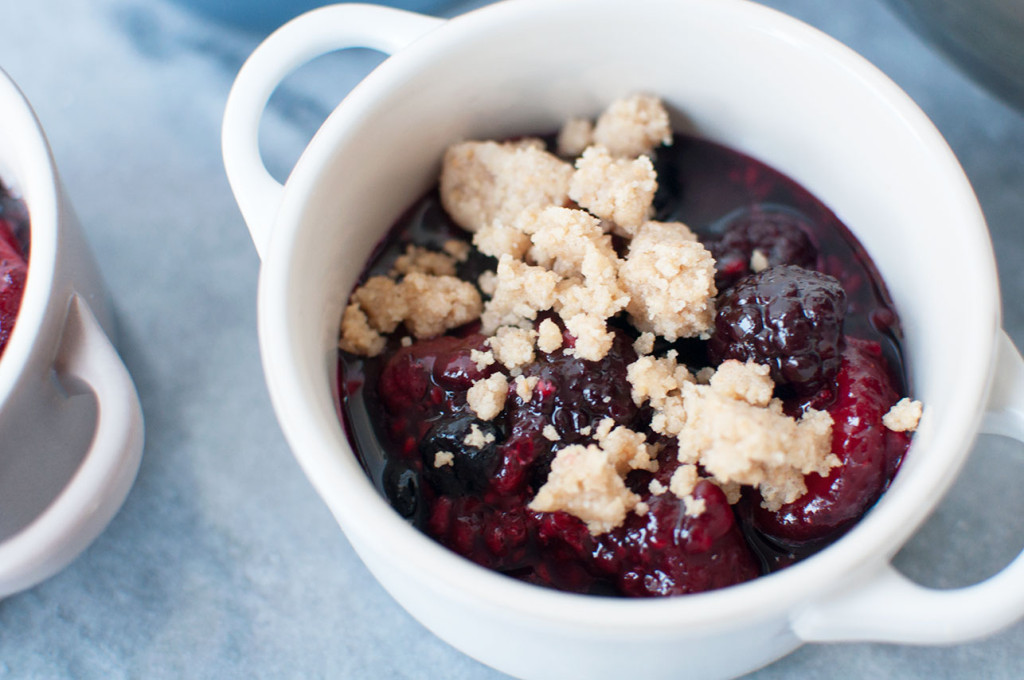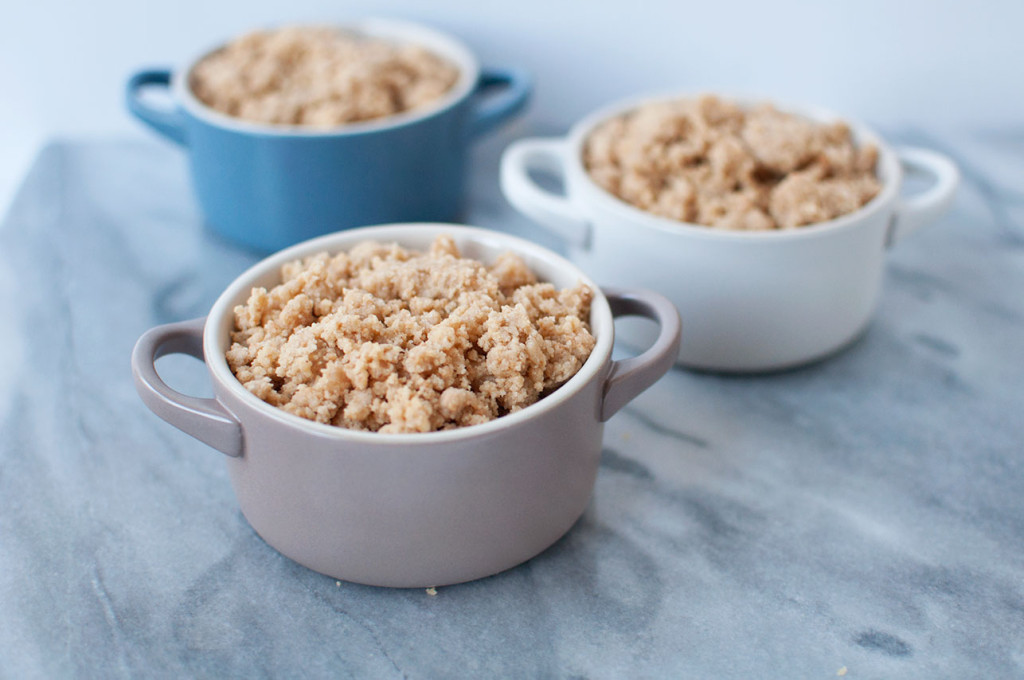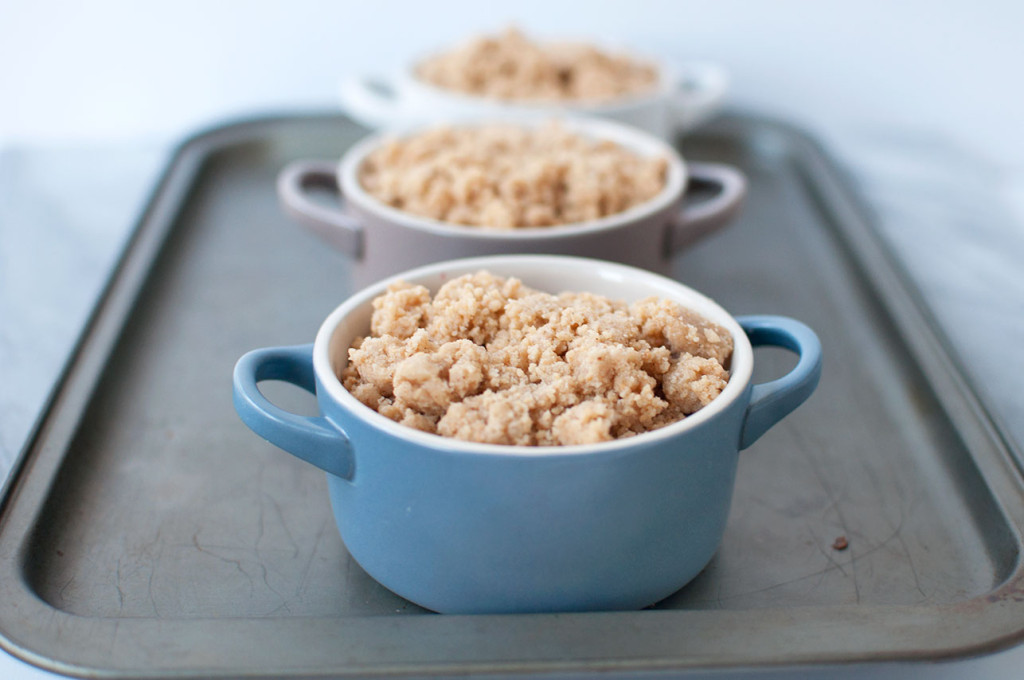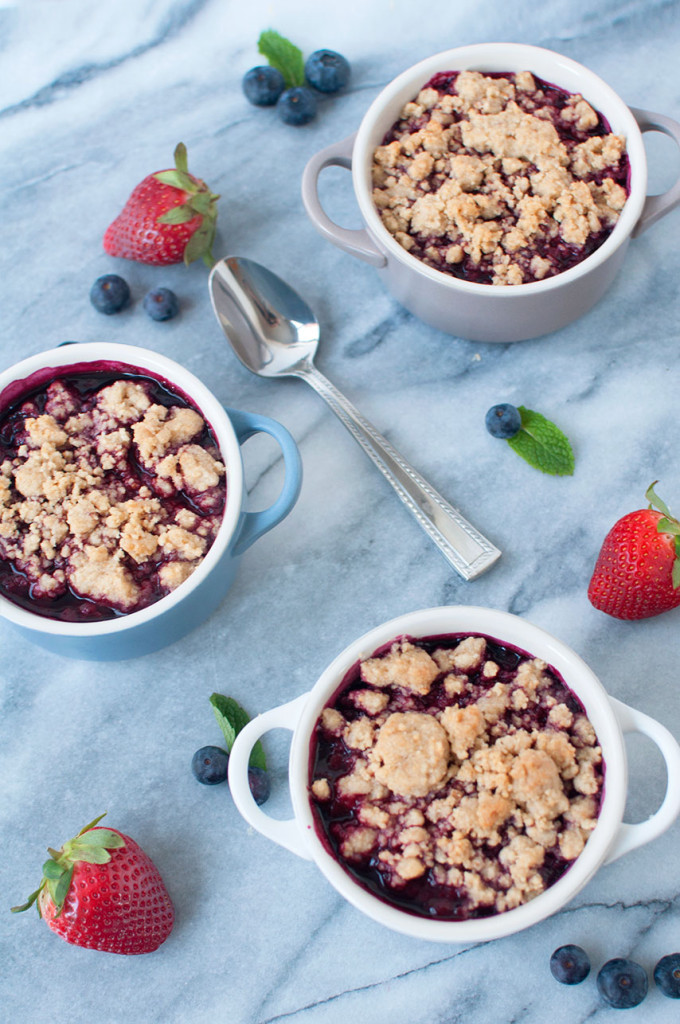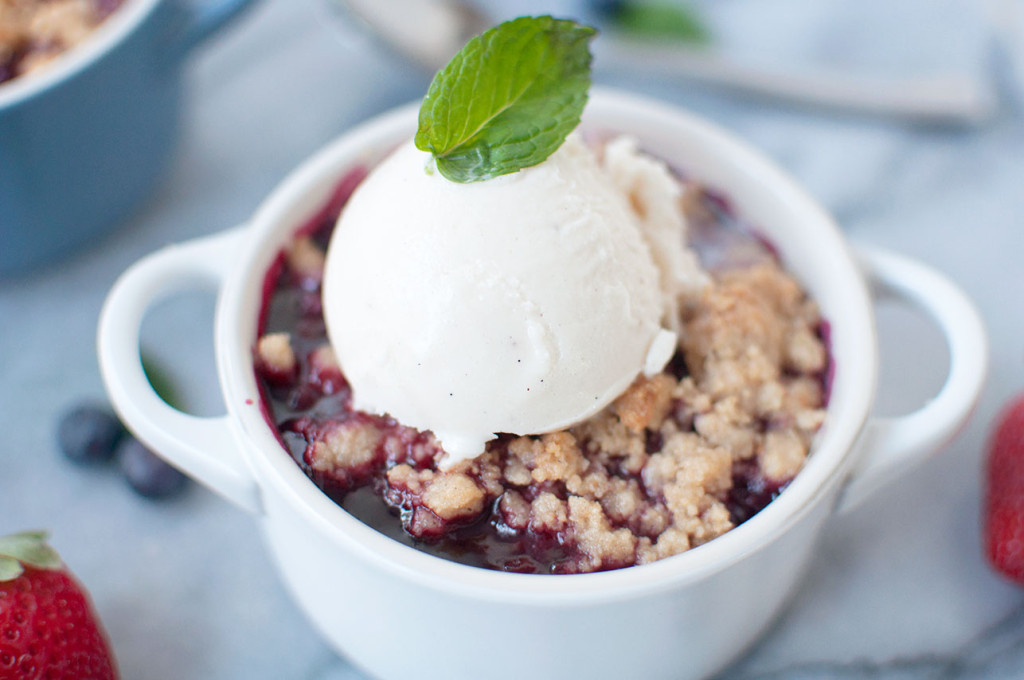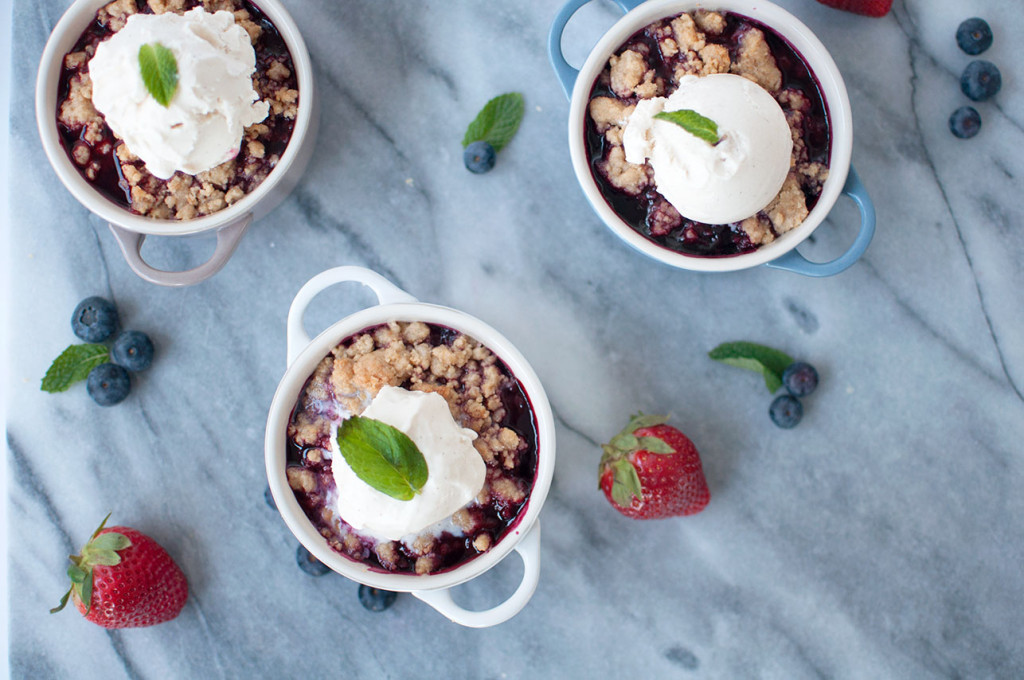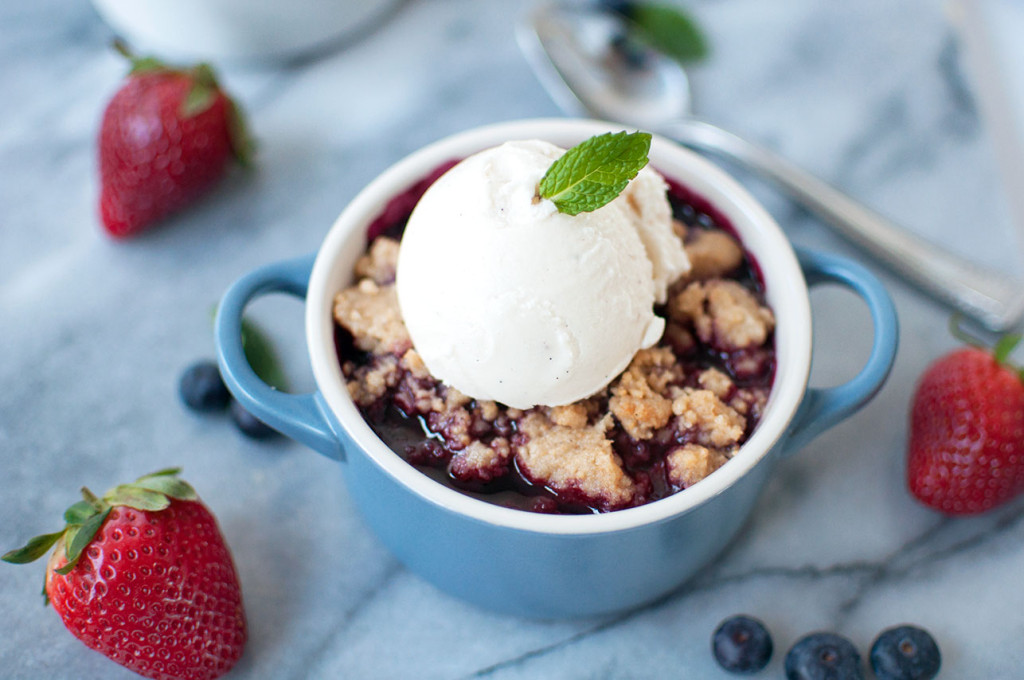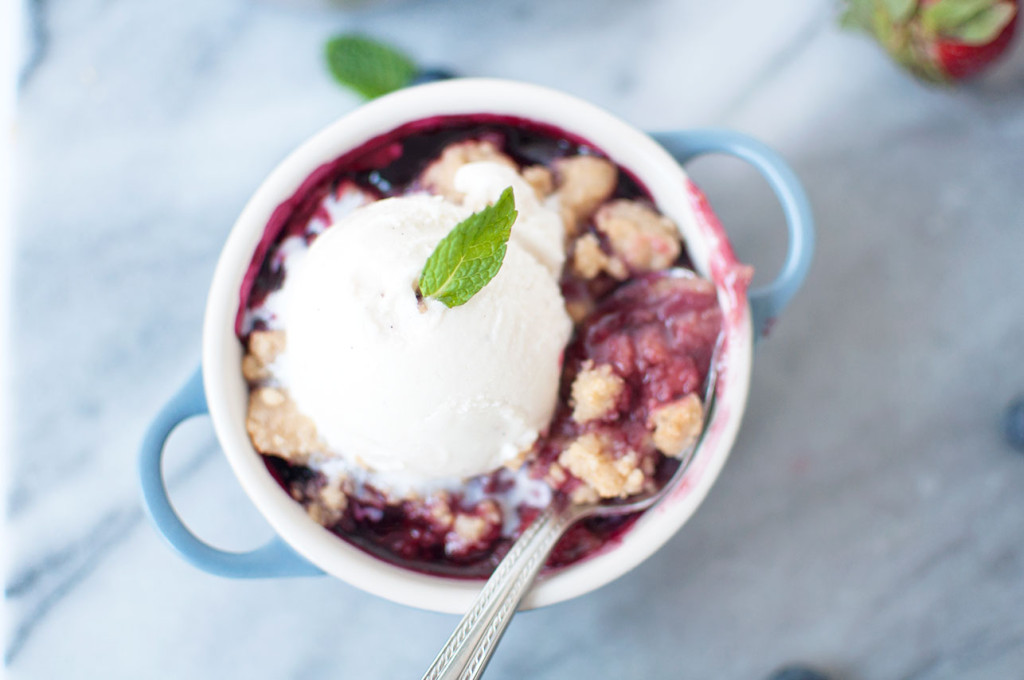 *Mini Cocottes c/o Le Creuset, all opinions are my own. 
Mixed Berry Crumble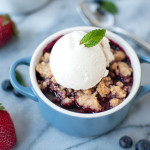 By Justine Published: February 20, 2015
Yield:

3 (3 Servings)

Prep:

15 mins

Cook:

25 mins

Ready In:

40 mins
There has been no escaping the cold here in New York. Temperatures have been so cold that I've been reluctant to even leave my …
Ingredients
Instructions
In a large mixing bowl, combine berries, 1/4 cup light brown sugar, 1/4 teaspoon salt, and vanilla extract

Set aside and let rest for 15 minutes

In a separate bowl, combine 1 1/4 cups flour, 1/4 cup rolled oats, 1/4 granulated sugar, the remaining light brown sugar (1/4 cup), 1/4 teaspoon cinnamon, and 1/4 teaspoon salt

Pour in the melted butter and combine until crumbly pieces form. You will have a variety of crumb sizes, this is good!

Preheat oven to 350 degrees F

Divide the berry mixture evenly amongst 3 mini cocottes or ceramic ramekins

Top each cocotte with the crumble until it is filled to the top

Place on a baking sheet and bake in oven for 20-25 minutes or until the juices start bubbling

Remove and let cool slightly before serving

Top with ice cream and mint (optional)

WordPress Recipe Plugin by ReciPress