27 Dec

Apricot Jalapeño Jam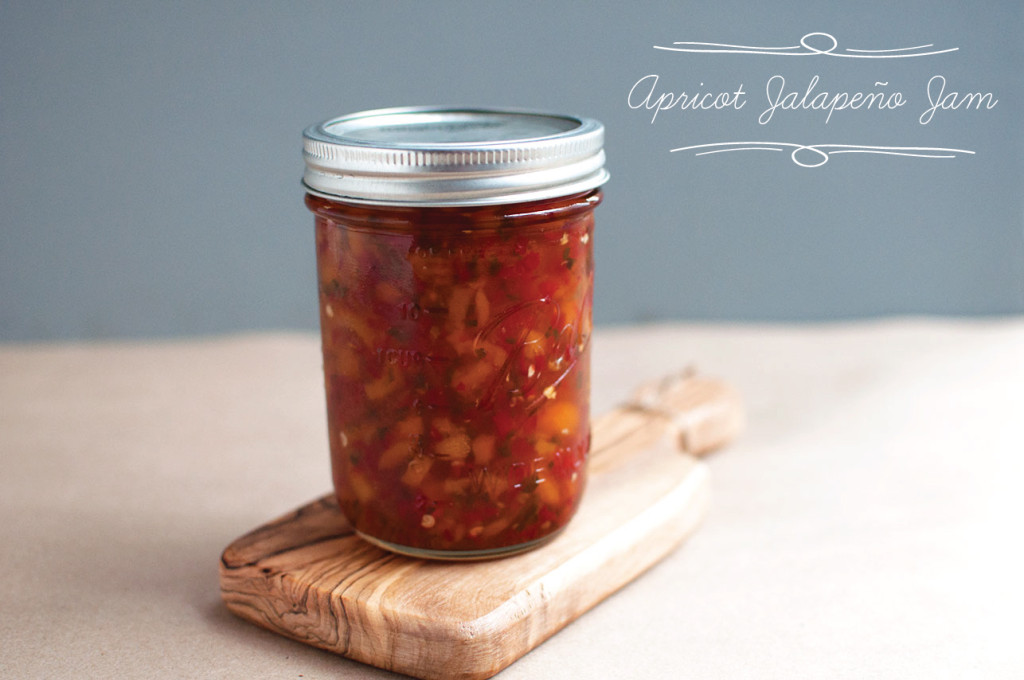 The perfect combination between spicy and sweet, this jalapeño jam will definitely awaken your tastebuds. The jam contains jalapeño peppers (some with seeds in tact) which gives off a mild to hot heat. The apricots help to sweeten the jam and add in a citrus flavor. It is perfect to spread on toast or bagels in the morning with a little bit of cream cheese. It can also be tossed with different meats and used as a marinade. Its spicy sweet flavoring makes this jam extremely versatile.
This jam is a little different from your traditional jams because it does not use pectin. After searching and searching, none of my local grocers had pectin. I wanted to make something with ingredients that would be easily accessible and so I have switched out the pectin for a Knox Gelatin packet. I do have to say the consistency is more like a jello than a jam but the flavor doesn't suffer! Feel free to switch out the gelatin packet for 2 (3 oz.) liquid pectin packets if you have them handy. You will also have to process the jam in a water canner for 10 minutes after it has finished cooking and has been jarred. If you do not mind the jello-like consistency then just follow the directions below!
Ingredients:
4 jalapeño peppers, finely chopped (remove seeds from 1 of the peppers, leave seeds for remaining 3)
3/4 cup white wine vinegar
2 cups sugar
1 1/2 cups dried apricots, chopped
1 orange or red bell pepper, finely chopped
1 package Knox unflavored gelatin
Directions:
In a medium sized saucepan, combine jalapeño peppers, vinegar, sugar, apricots, and bell pepper. Heat over high heat until it comes to a boil. Allow to boil for 1-2 minutes. Remove from heat, quickly stir in gelatin and whisk until it is well incorporated. Return to heat and allow mixture to return to a boil. Boil for 1 additional minute. Remove from heat and pour into glass jar. Let cool to room temperature. Seal jars and place in refrigerator. It will take about 3-4 hours for gelatin to harden.