01 Jun

Buttermilk Doughnut Bundt Baking & The Brooklyn Community Fridge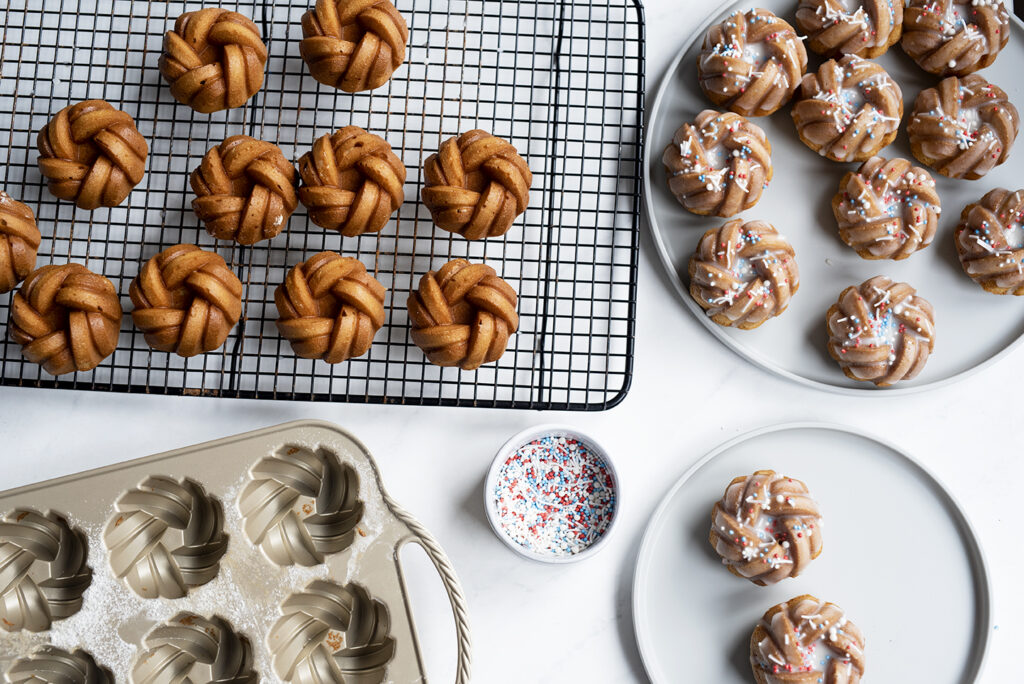 This past weekend was Memorial Day weekend and I hope everyone was able to honor the weekend safely and in good health. I am truly grateful for all of the sacrifices that so many in this country have made so that we can be free and live the lives that we do. Because of those brave enough to fight for our freedom, we are able to see and spend time with our friends and family – something that I am thankful for each and every day.
With the extra day off of work, I decided to spend a little time trying out a new recipe. I recently picked up a new "cakelet" pan from Williams Sonoma. Originally, I thought it was a mini bundt cake pan but after researching it further, it seems it is a small cake pan but not a bundt cake pan. To be honest, I don't know too much about bundt cakes so I'm not entirely sure the technical differences between the two.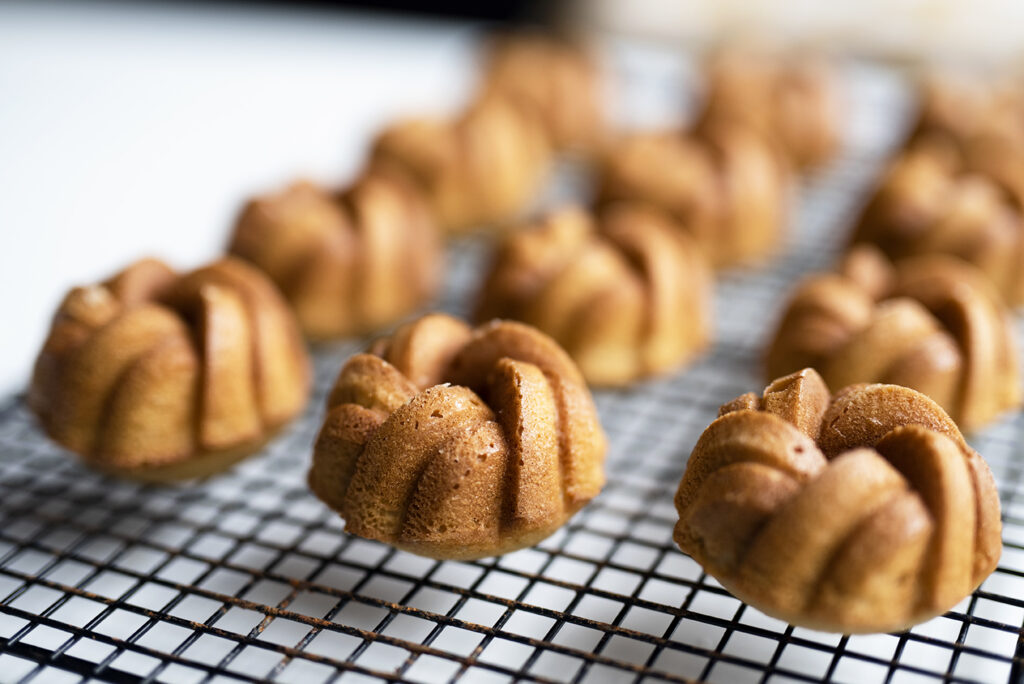 Before finding out this wasn't technically a bundt cake pan though, I already set my eyes on this recipe and wanted to try it out. I followed the recipe exactly except for the baking time. Since I was using a "mini" pan, I checked on the cakes after about 25 minutes and they were ready! If you are also using a mini pan, I would recommend baking for 20-25 minutes.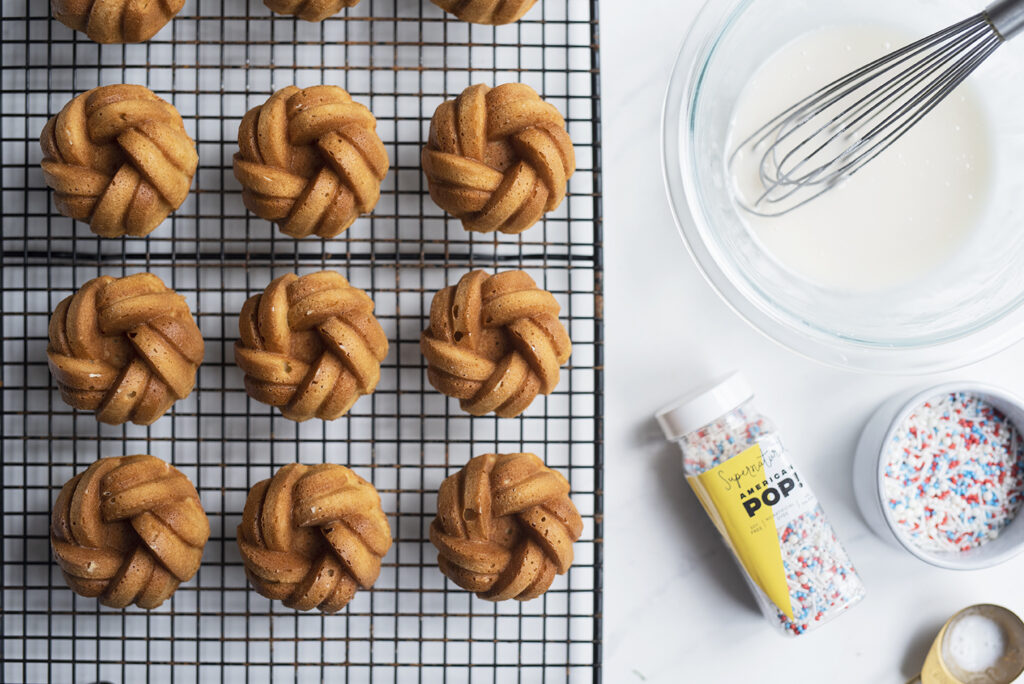 Below is a list of all the "tools" I used, in case you are interested in making similar ones!
Nordicware 75th Anniversary Cakelet Pan
Supernatural Sprinkles in American Pop (also available at Whole Foods)
Happy to Serve You Coffee Mug (not part of the recipe but my favorite little mug featured in the background of the photos)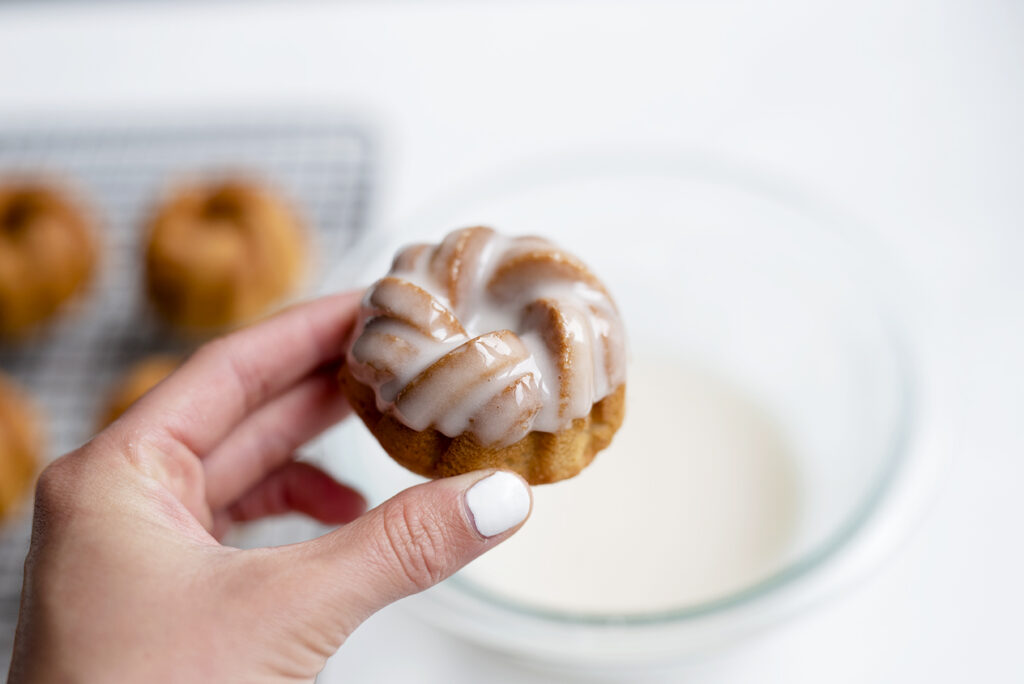 Now, in addition to sharing how lovely this recipe was to make :), I wanted to talk about where all these little cakeletes went! I decided to spend my day off baking because I recently came across a community fridge in North Brooklyn and wanted to contribute. I set aside a few cakelets to enjoy myself and then I packaged up the rest and brought them over to the fridge!
The community fridge is a place where you "leave what you can and take what you need". I decided to make these little treats and drop them off at the fridge in hopes that they would bring a few smiles to those around the community that might need a little treat to cheer up their day. Even though it is a small contribution, I think it is important for us all to take action when we can.
I love the idea of being a part of a community where you take care of your neighbors whether you know their names or not. A place where you can lean on the community for support when you need to and be the support system when someone else needs you.
There are multiple fridges around the Brooklyn area, I learned about this one through North Brooklyn Mutual Aid. If you are not in BK, I would encourage you to do a little research and see if there is one in a city near you!
xo Jus