23 Jun

Brunch in Bed: Good Eats, Comfy Kimonos, and Lots of Rosé!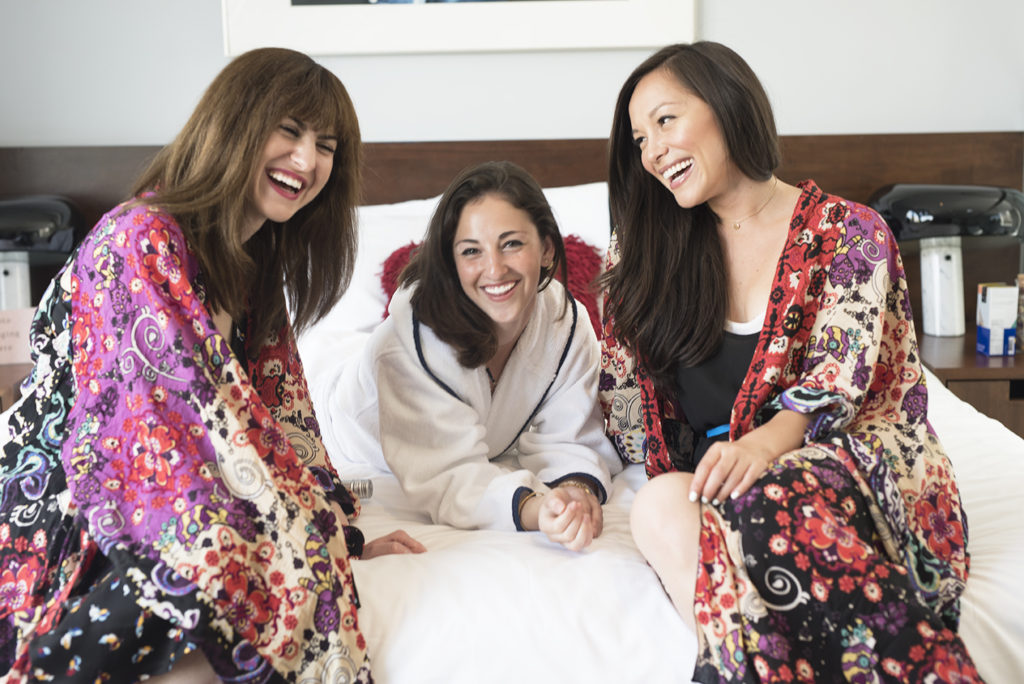 It's FriYAY! You know what that means. Brunch plans are already on my mind. I recently went to an amazing "Brunch in Bed" event that I just had to share. My top essentials for a solid summer brunch would be Rosé and good eats. Both were present at this party.
The talented team behind The James Collective teamed up with Hotels By Day to create a beautiful brunch party at the 6 Columbus Hotel. The brunch was held in their spacious two floor penthouse with beautiful views of Central Park. I never thought about renting out a hotel suite just for the day but I think it would be a great idea if you were looking to host a party of your own!
My favorite part about this brunch was meeting an amazing group of new friends! In the photos here you'll see these sweet and incredibly talented ladies: Alli for @GirlsWhoEat, Kirsten Alana, and of course my trendy bestie Ashley.
We all fell in love with the super comfy and colorful Free People Kimonos that were available for us to lounge in! I always tend to gravitate toward colorful things so the pretty pattern on the Kimono was right up my alley.
Throughout the afternoon, we munched on delicious food from Aida while sipping on chilled drinks from Cannonball Wine and Angels & Cowboys Rosé. Both drink brands are from California which is great because I just got back from Sonoma and am seriously already having major FOMO. Light and crisp wines are my go to for these warmer months – these were perfect.
Overall, it was a pretty amazing afternoon filled with lots of smiles, laughs, and clinking glasses!
xo Jus