15 Jan

Pretty Pink Popcorn Boxes (Free Printable Template)!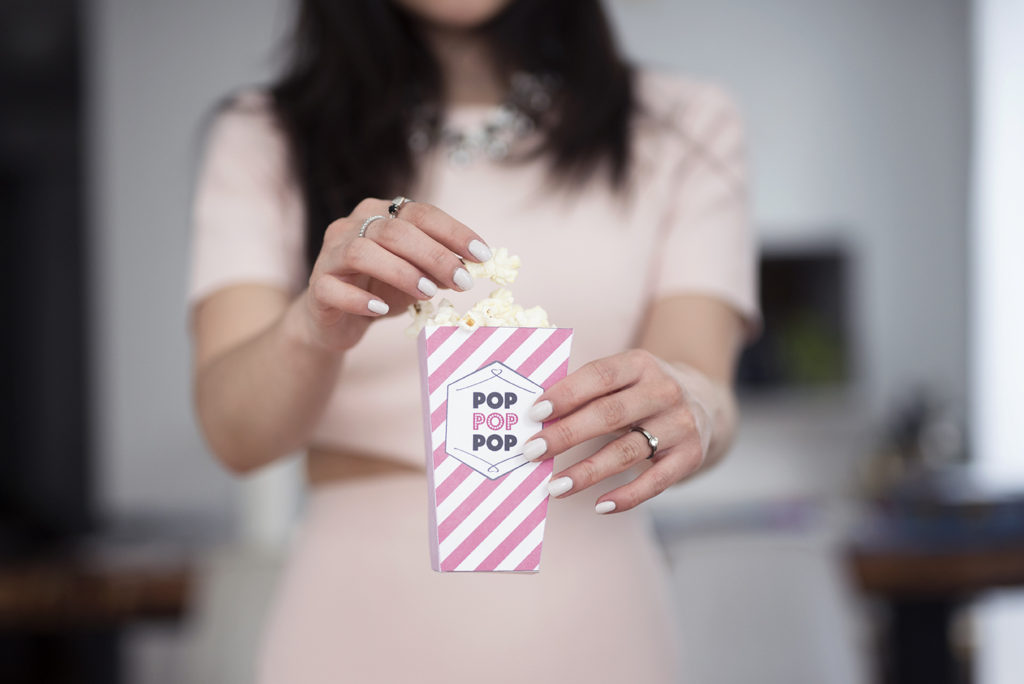 My activities on Valentine's Day this year are going to be highly determined by the whether. If it's as freezing out as it was last week in NYC then chance are I'll be staying in with snacks and movies. Not to mention, Netflix has been my downright obsession lately. There are just tooooo many awesome shows on right now. I'll fully admit I've been binge watching Netflix more than I should be.
Anyway, I decided to put together a few cute popcorn box designs for Valentine's Day! Not a ton of materials involved and they're pretty easy to make so if you plan on binge watching movies this Valentine's Day (like me) than these little popcorn boxes are a great way to still stay festive and celebrate in a small but cute way.
Materials
8.5 x 11″ card stock (standard printer size)
Color printer
Scissors or exacto knife
Double sided tape
Popcorn or other treats
Directions
Download and print the PDF provided (Valentines Day Popcorn Box)
Cut out along the solid lines/edges of the template
Fold along the dotted lines
Add small pieces of double sided tape to the bottom and side flaps
Tape the sides together to form the box and fold in and tape the bottom
Fill with treats and enjoy!
Download Template Here: