21 Dec

Brunch at a TriBeCa landmark : Bubby's.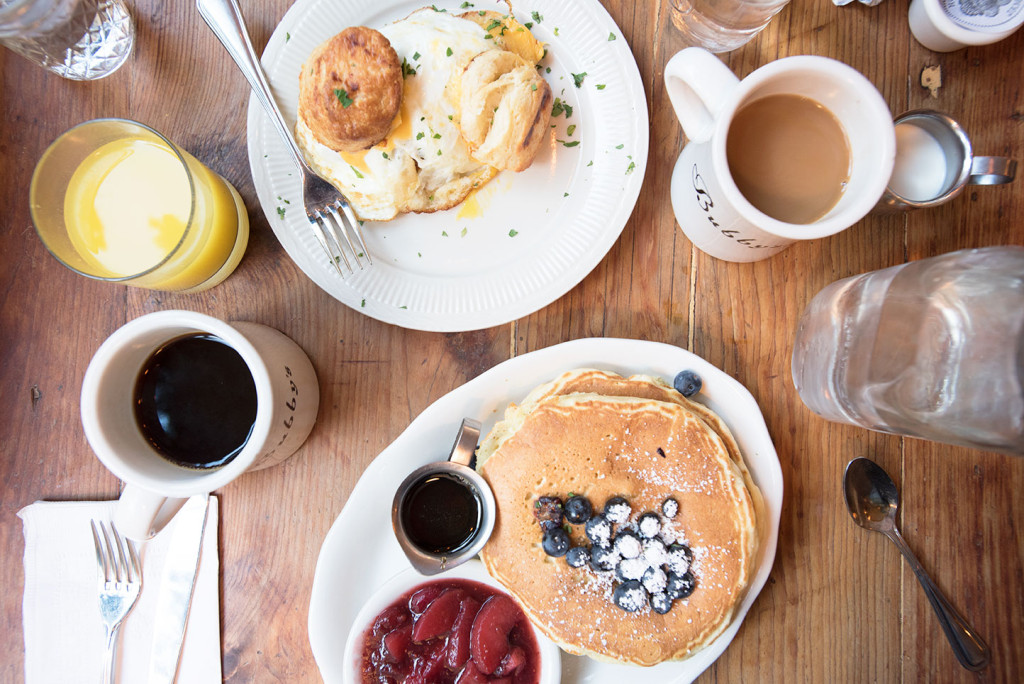 A common question I get is "Have you eaten anywhere great lately?" Even with my food blog, I tend to draw a blank. I've definitely tried my fair share of restaurants in the city and have a long list of places I LOVE but to be honest I haven't eaten out in a long while so I tend to hesitate trying to remember back on the last restaurant I tried.
I would say this is a combination of wanting to experiment more in my own kitchen and just not having the time for lengthy meals. Not to mention, eating out in the city definitely adds up and can make a real dent in your wallet! There is a silver lining though – when you save eating out for special occasions, I think it makes you appreciate the experience more.
This past weekend was mine and Sami's anniversary aka the perfect special occasion to indulge in really goooood eats! Saturday night we had dinner at Peasant, it was my first time there and I immediately fell in love. The ambience was intimate and cozy and I adore the brick walls and rustic feel. We wanted to just enjoy the evening so I don't have any photos to share but would say that if you ever find yourself eating at Peasant, the Tagliolini con Vitello (veal ragu) is a MUST!
On Sunday, we walked around TriBeCa, stopped by Woops! for a macaron and then headed over to Bubby's for brunch. I've had dinner at Bubby's once before but never brunch. Sami, a Bubby's brunch pro, made it mandatory we order the pancakes. I kid you not when I say those were seriously the best pancakes I have ever eaten. Perfectly fluffy and topped with fresh blueberries, they were amazing.
To satisfy our savory cravings we also ordered the eggs benedict and the egg and cheese sandwich with sausage. I wish I could eat brunch at Bubby's everyday. Freshly made buttermilk biscuits, the perfect creamy hollandaise, crisp arugula, there wasn't a single thing I would change.
xo Jus