24 Jul

Alfresco Cocktails + Seasonal Menu at Industry Kitchen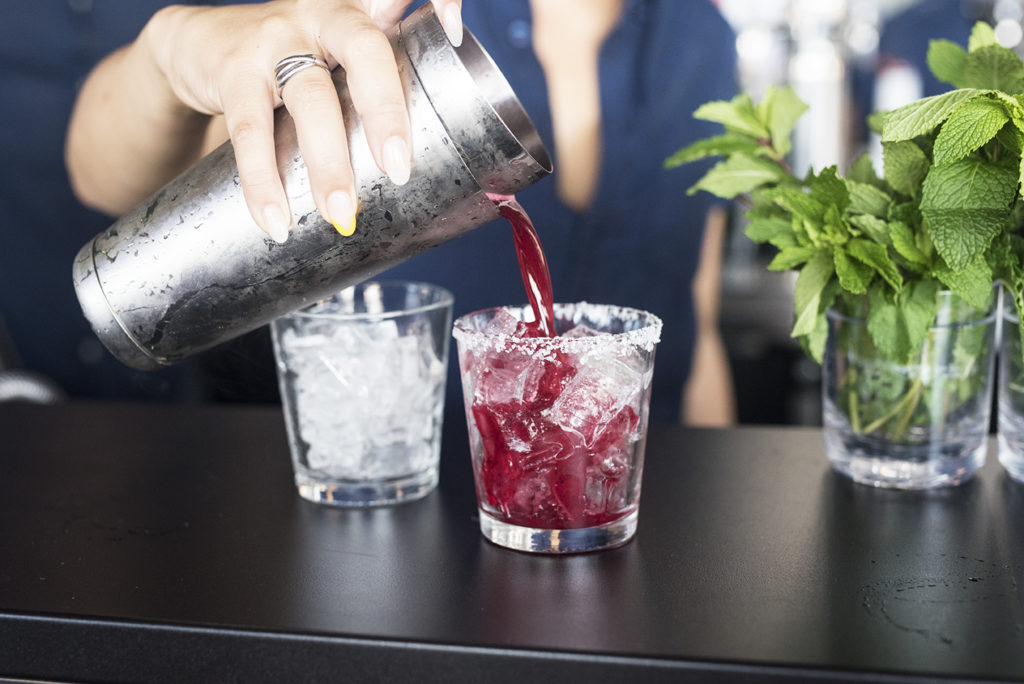 There's nothing I love more about summer than dining al fresco! Especially in NYC when eating outdoors also means people watching. People watching is somethimes how I find my latest fashion inspiration, you'd be amazed at how creative some people in the city can get!
I live fairly close to the seaport. The seaport has really changed over the years. When I first moved here in 2008 there was an indoor shopping mall and some tourist attractions. Over the years, they knocked down the mall, added a grassy area to hang out under the sun, boat tours, and a few cool restaurants. One of those restaurants is Industry Kitchen. They have a huge wrap around porch with seating so it is a great option if you want to have cocktails or dinner outside.
I recently had the chance to dine here and try out some of their specialty cocktails. They have a must try frose which is a summertime staple for me but they also have a summer selection of mixed drinks too. The east side garden was my favorite cocktail there. It included Brooklyn gin, St. Germain, hibiscus syrup, lavender bitters, rose water, and lemon. Refreshing, lightly floral, and just the slightest hint of sweetness.  The mina murray was also good if you are more of a vodka person. They also have a special drink for July called SPF 35 which consists of Bacardi banana, Malibu pineapple juice, lemon juice, simple syrup, bitters, and topped with an orange peel. Basically a drink that would transport you from the urban jungle that is NYC to a summer resort ;).
I also tried some of their seasonal dishes. I had to have the avocado toast because as basic as avocado toast has become it is still one of my favorite things to eat. There was also a selection of delicious seafood dishes including chargrilled octopus, grilled calamari salad, and lobster fumet.
My favorite dish was the watermelon salad. It was a large salad with cubed watermelon, feta cheese, pickled onions (my favorite), mango, mint, and caper berries. I think a nice watermelon salad could be categorized as the poster child for summer dishes.
It is definitely a great outdoor dining experience worth checking out. I'll surely be hanging around there during happy hours this summer since it is so close to me!
xo Jus