31 Mar

Cucumber Cooler Recipe Featuring Zubrowka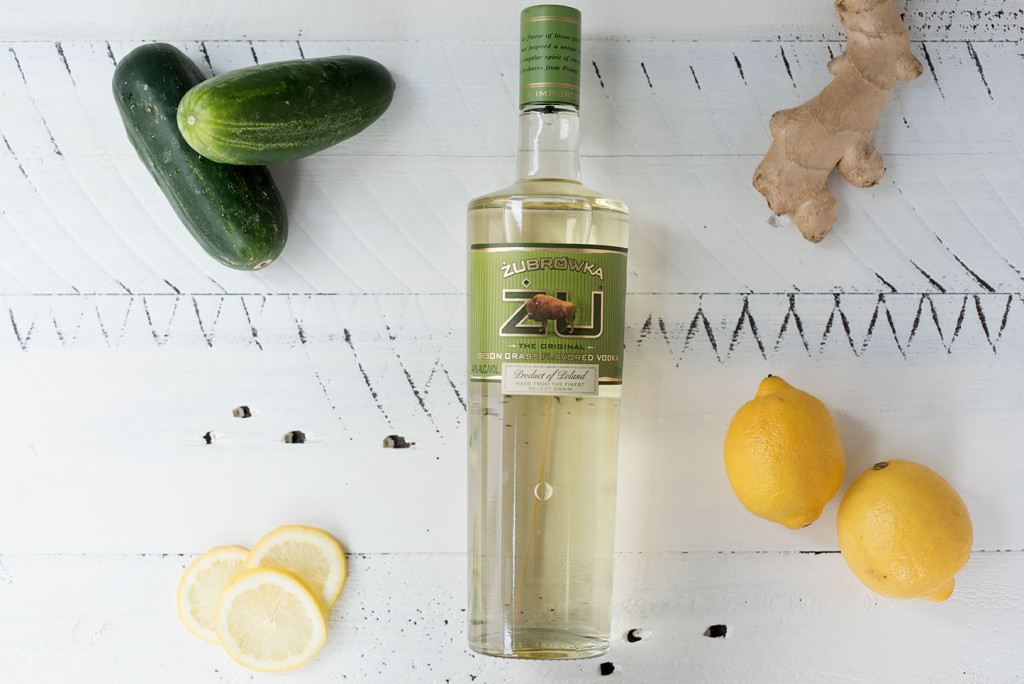 I am super excited that Spring is here and we have months of warmer weather to look forward to! Winter in NYC can be beautiful but such a drag to walk around in the cold. 
One of my favorite things about the warmer weather months is that I can dine al fresco. I am lucky enough to have a decent sized roof with a few tables where I can go outside and enjoy brunch with my friends. There's nothing better than sipping a cocktail, soaking up the sun, and enjoying good eats!
When it comes to cocktails, I like to keep them light and refreshing. I was recently introduced to interesting Polish spirit called Zubrowka or better known as Zu Bison Grass Vodka, which apparently uses a 600 year old traditional recipe. While sipping it I've noticed hints of vanilla, chamomile, and even a little bit of coconut! Quite unexpected for a vodka if you ask me. So for my spring get-togethers, my friends typically know me for making the traditional Bellini or mimosa but this spirit inspired me to try and create something more unique.  After doing a little research, I found a polish drink called the Brisk Cucumber, which helped give me a starting point for my own recipe. 
Cucumbers in cocktails ooze the word "refreshing" to me. The original brisk cucumber recipe called for apple juice, which I swapped for lemon seltzer to give the drink an extra little pucker. As my own personal touch, I added a small amount of grated ginger because I love when my drinks have the smallest hint of spice. 
To serve the cocktail, I used mason jars because they are great for transporting. If I want to move from my apartment to the roof or vice versa I just pop on the metal lid and it's ready to go!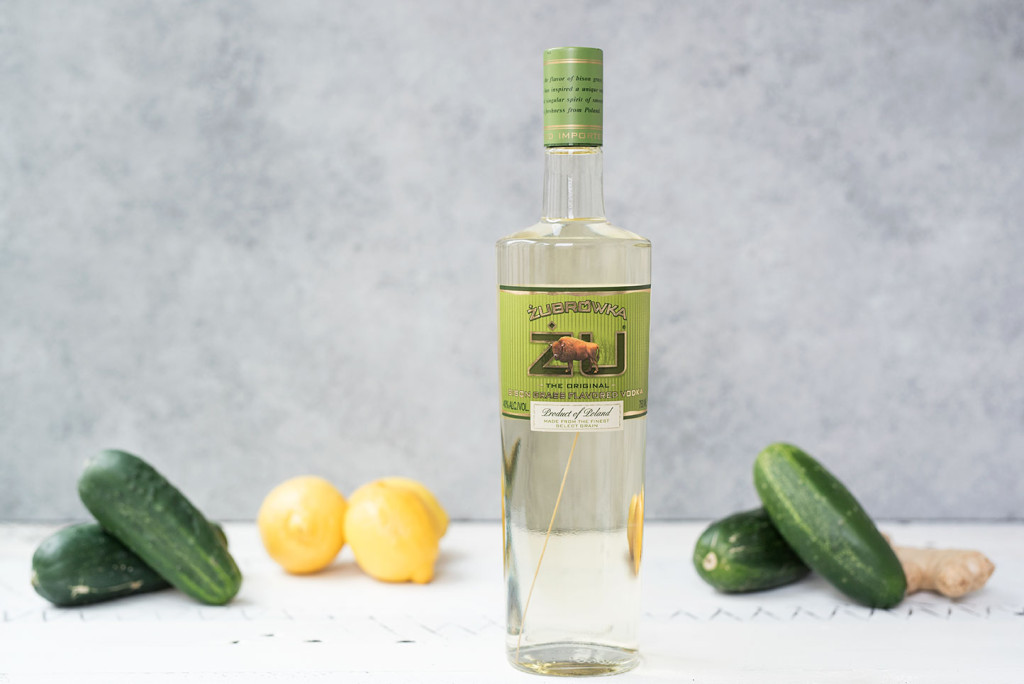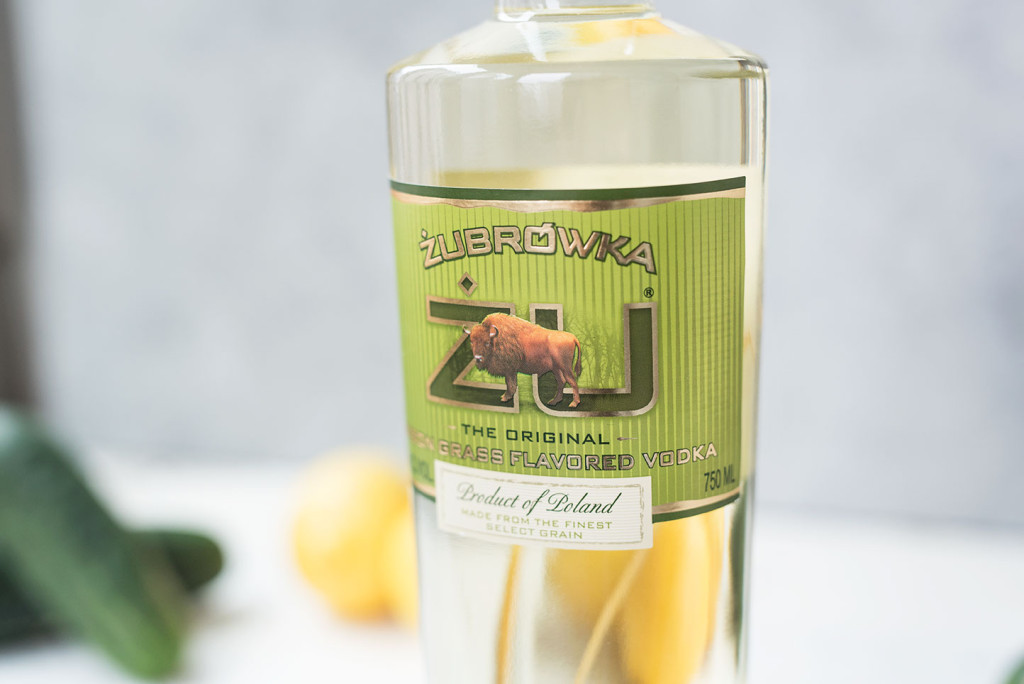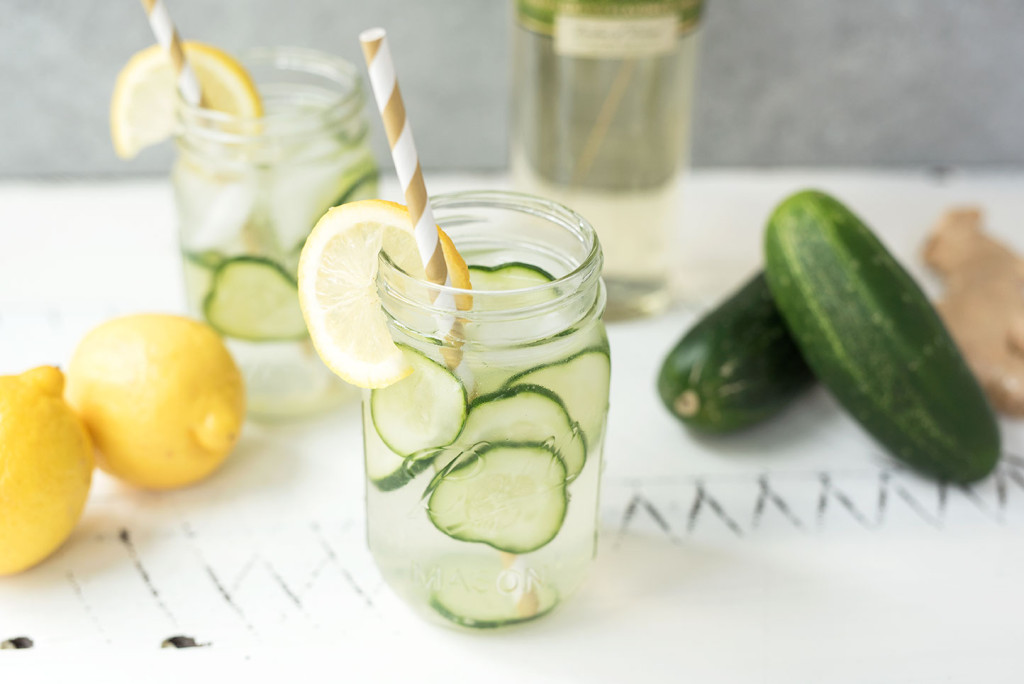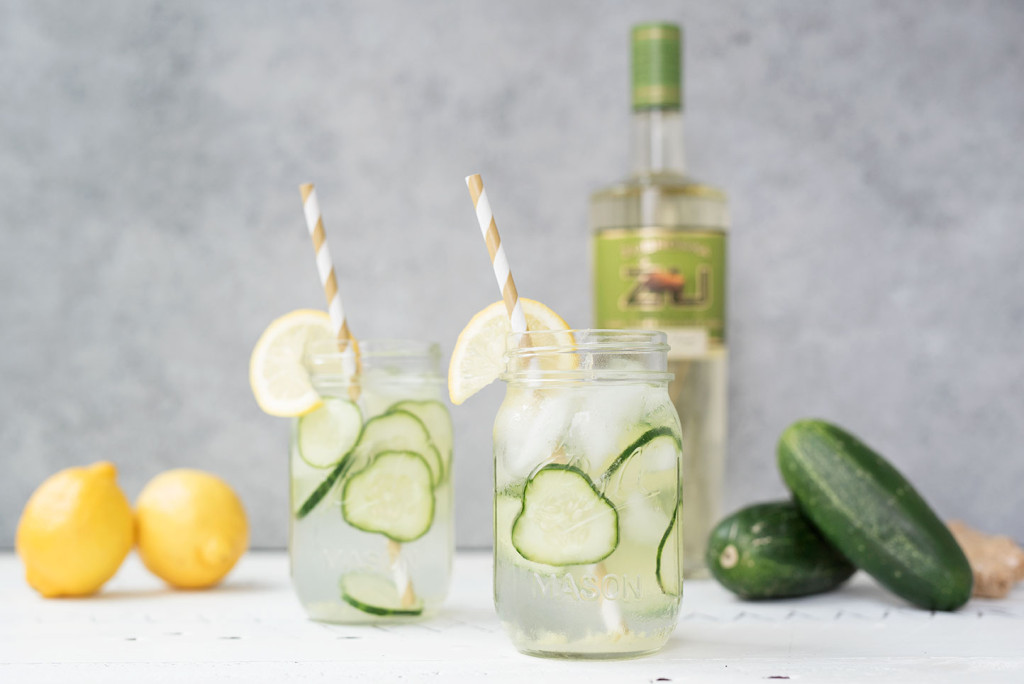 *Zubrowka spirit provided as a courtesy, all opinions are my own.
Makes 2 drinks
Ingredients
Crushed ice
1 small Kirby cucumber
½ small lemon
2 tsps sugar
1/2 tsp of freshly grated ginger
Seltzer water
Zubrowka Bison Grass Vodka 
Directions
Fill both mason jars ¾ of the way with crushed ice. Slice up the cucumber into thin rounds. Divide between both mason jars. Add 1 tsp of sugar to each mason jar. 
Juice half a lemon and divide amongst the two mason jars. Slice two rounds from the remaining half of the lemon to use as garnish. 
Pour 1.5 ounces of Zubrowka into each mason jar. Add a 1/4 tsp of ginger to each cup right before the club soda was poured in.  Pour in the seltzer water. Garnish with a lemon slice and enjoy!