28 Nov

Donut Savant in Oakland, California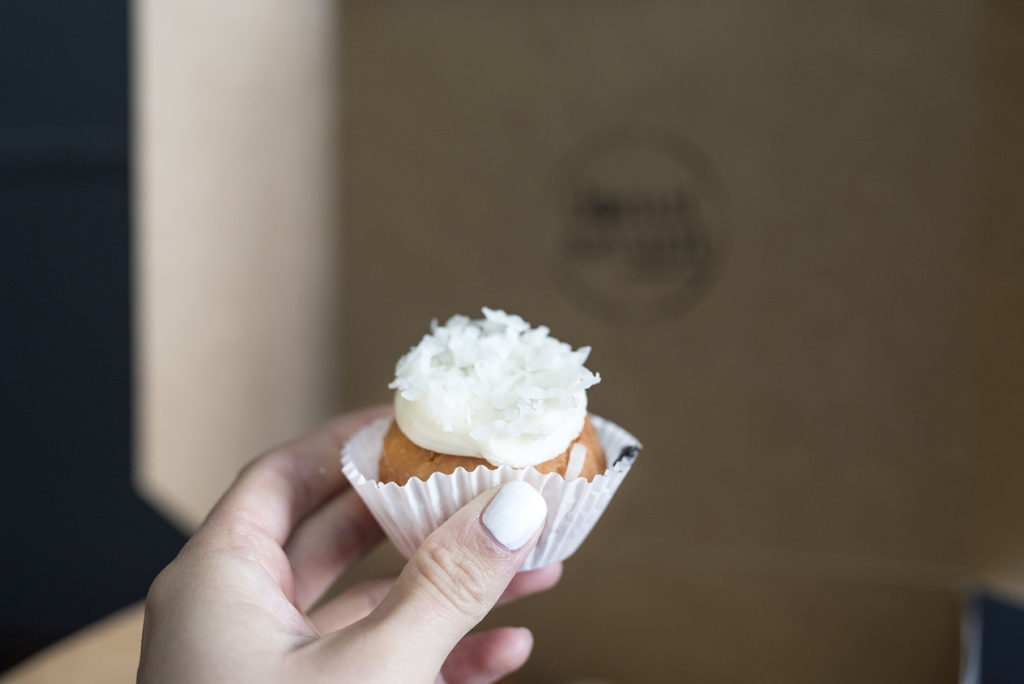 I've been fortunate enough to have the opportunity to visit the Bay Area in California often. When I am there, I usually spend most of my time in San Francisco however, on the last trip I had a chance to explore the surrounding areas as well. I headed over to Oakland to check out the scene and stumbled upon the cutest little donut shop called Donut Savant.
They had really creative flavors including creme brûlée, cinnamon role, and maple pecan. I also loved that they were stocked up on both raised dough doughnuts and cake doughnuts. I tend to go more for the raised dough doughnuts but sometimes I'll crave the cake kind too. They also offer most of their flavors in a full size doughnut and a mini one. Of course I had to get the coconut cream one because I love anything with coconut and vanilla creme! I went for the smaller version however so that I could try other flavors too.
I also have a major obsession with creme filled doughnuts. Which it turns out, at Donut Savant you can also have any of the non filled doughnuts stuffed with creme! #bonus :D. So naturally I ordered a cronut and had them add the creme!
Overall it was a cute spot to stop by in the morning for a coffee and a doughnut. I definitely plan to go back to try out some of the other flavors as well.
Have you tried their doughnuts? What flavor is your favorite?
xo Jus