07 Nov

Broadway Bites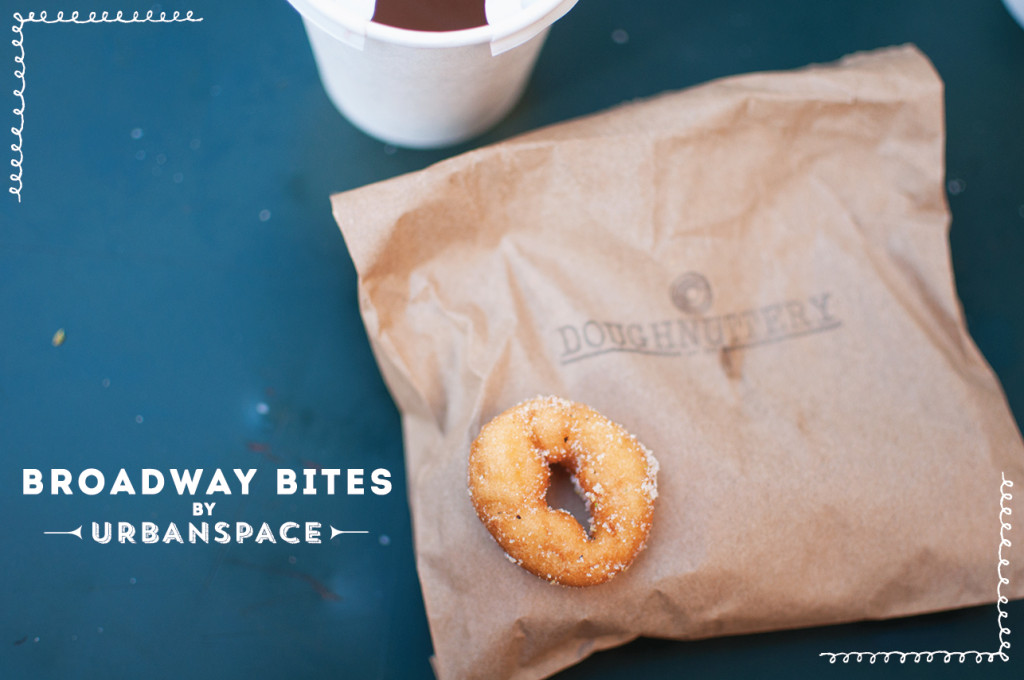 What better way to bring friends together then outdoor eating festivities? The makers of Madison Squares eats and the Union Square Holiday Market are at it again and this time with Broadway Bites. UrbanspaceNYC is a company that has helped create unique food markets across NYC that feature local artisans. Broadway Bites recently opened up on October 28th and will be around until the end of November.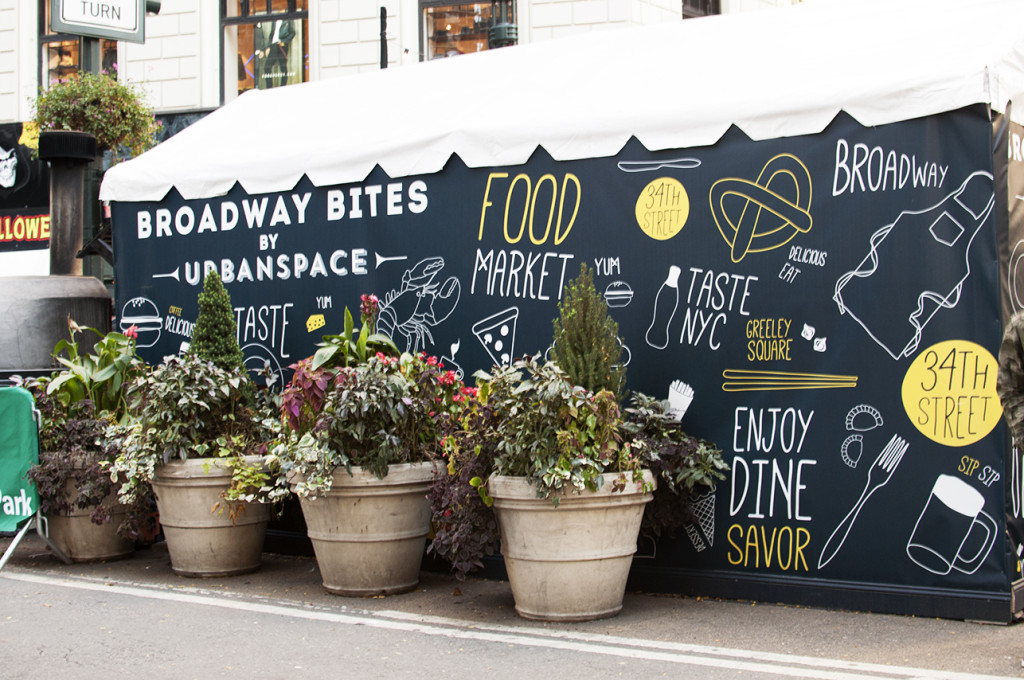 Whether you're craving a a truffle cheddar pretzel and a spiked Cider from Sigmund's or a milk and cookies bagel from Bantam Bagels, Broadway Bites has a stand for everything from sweet to salty.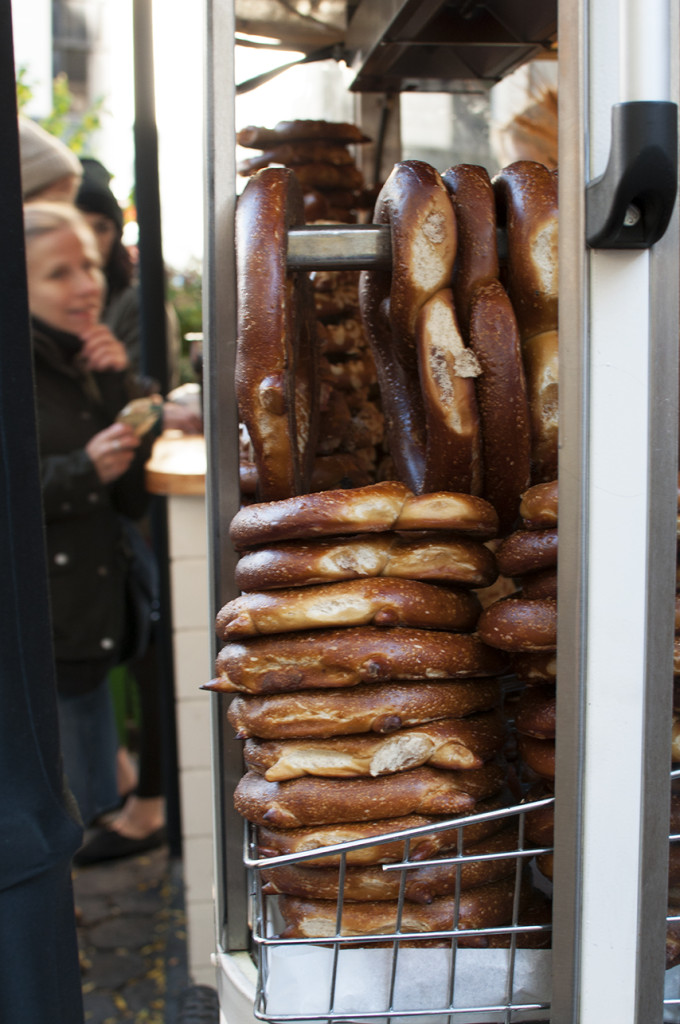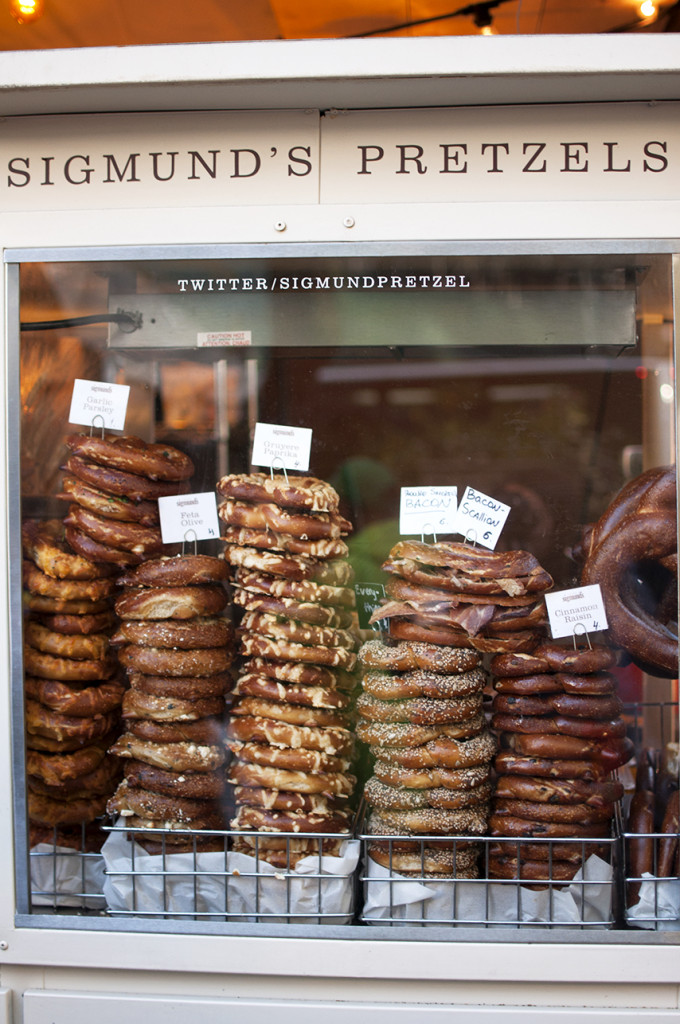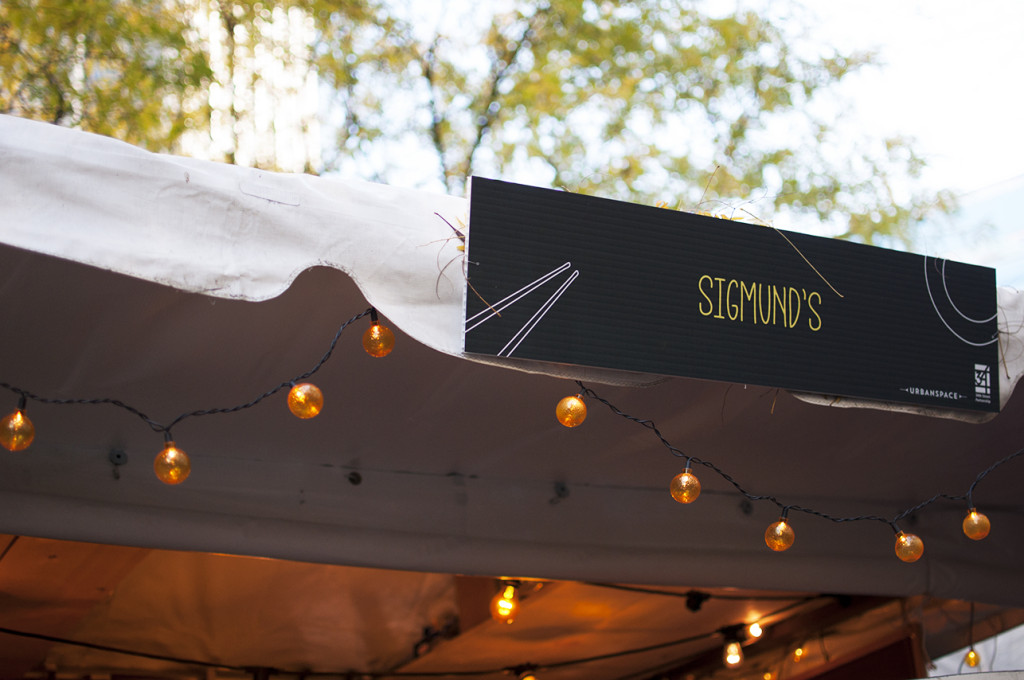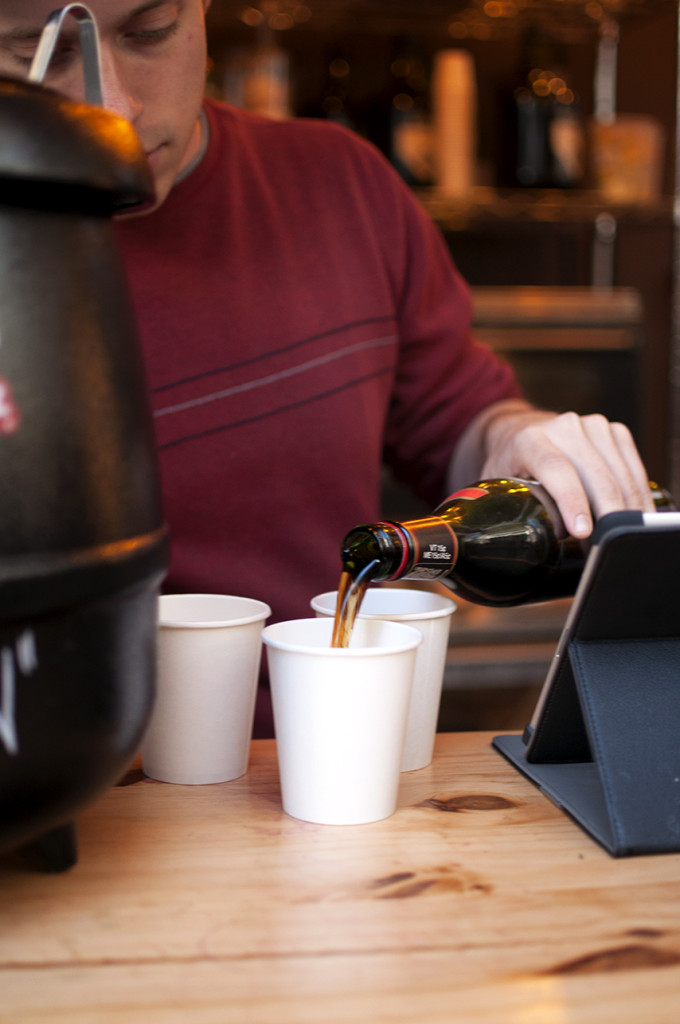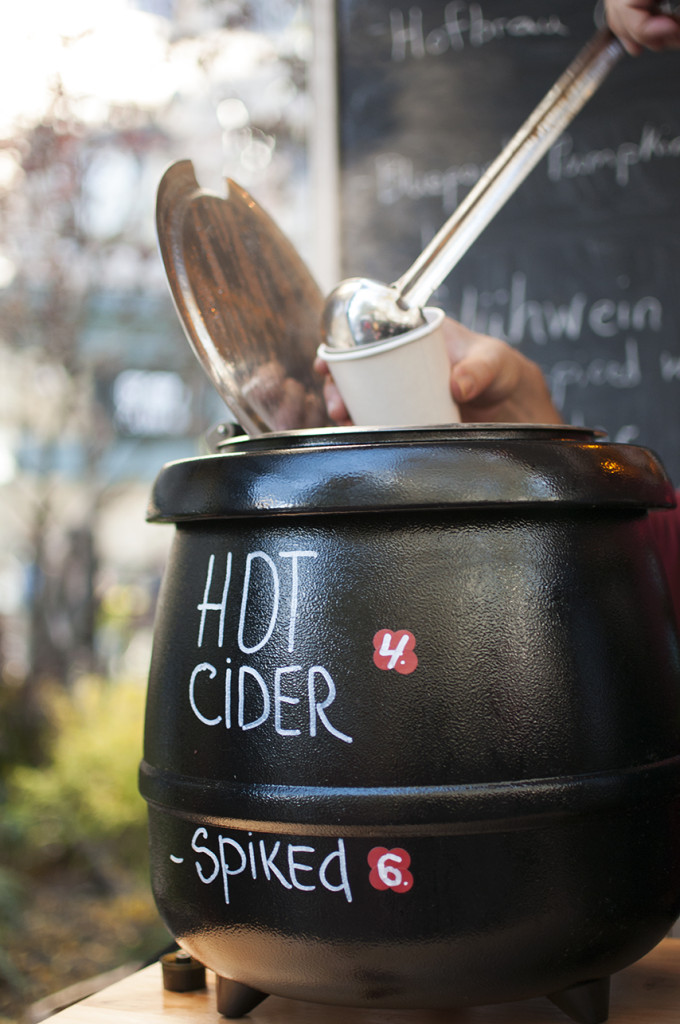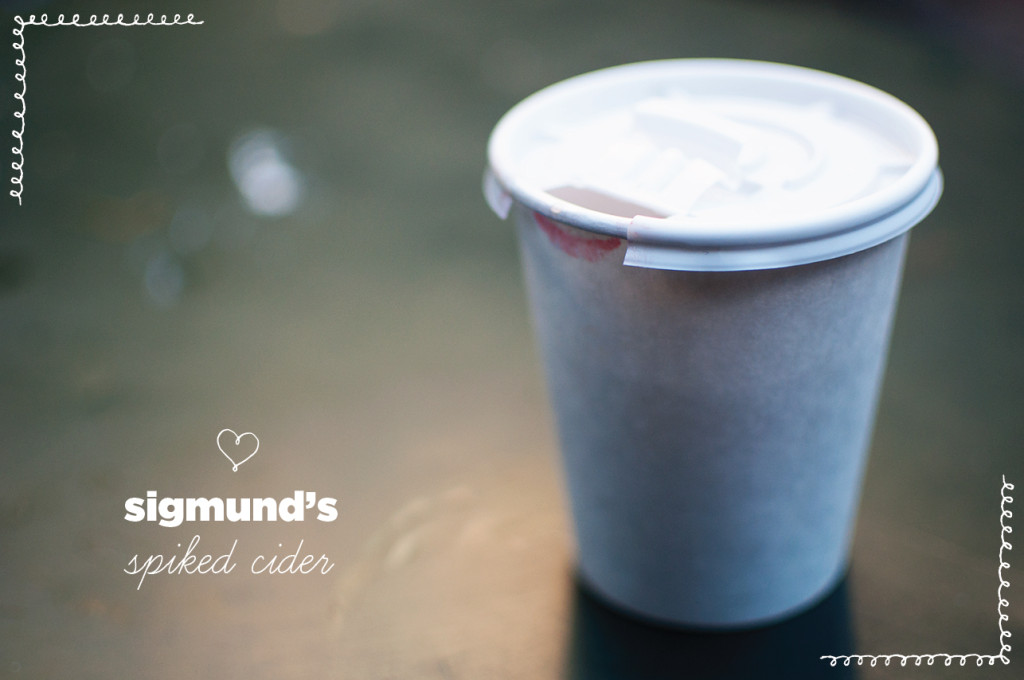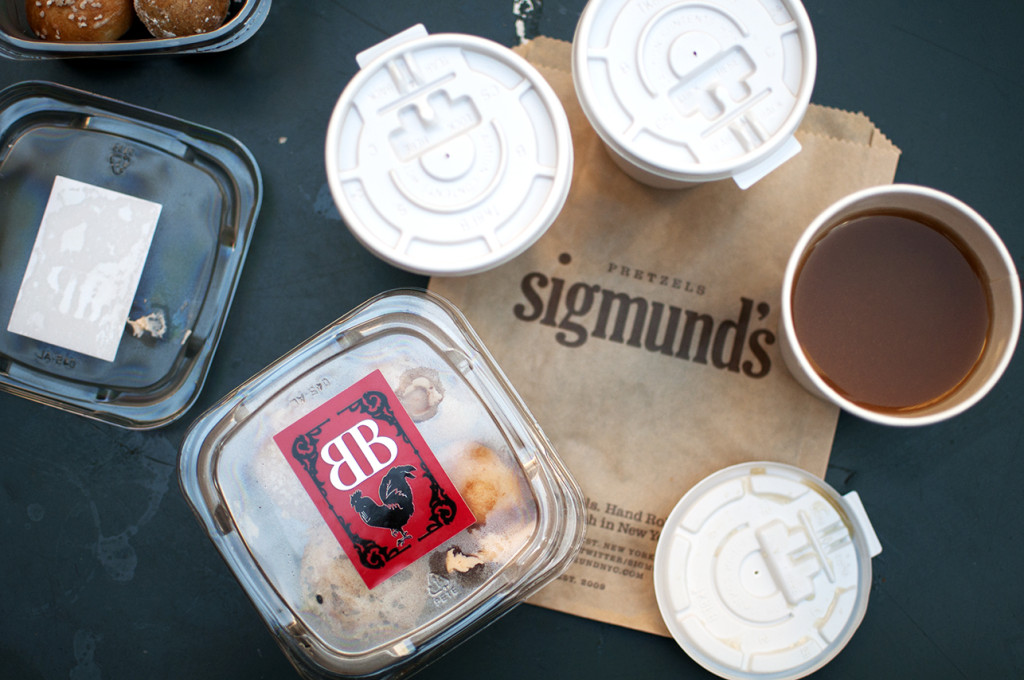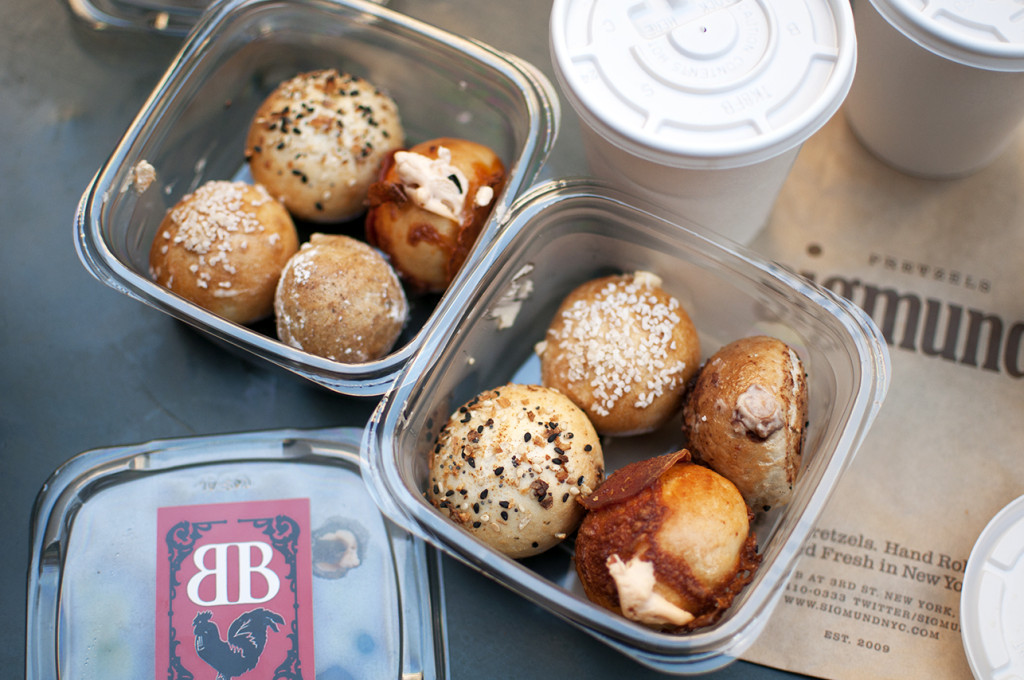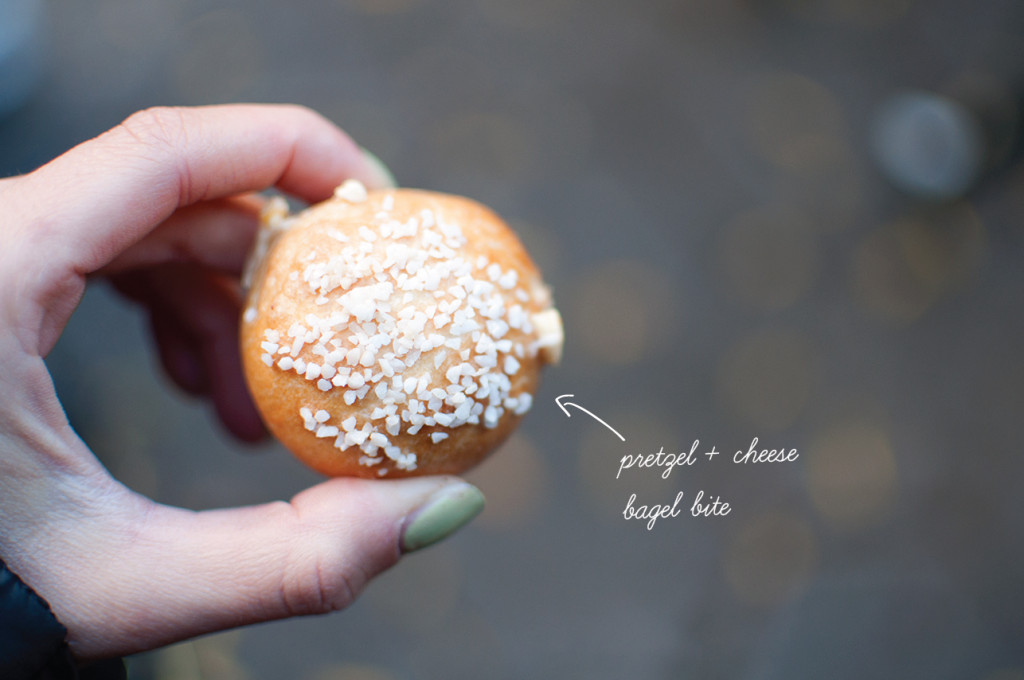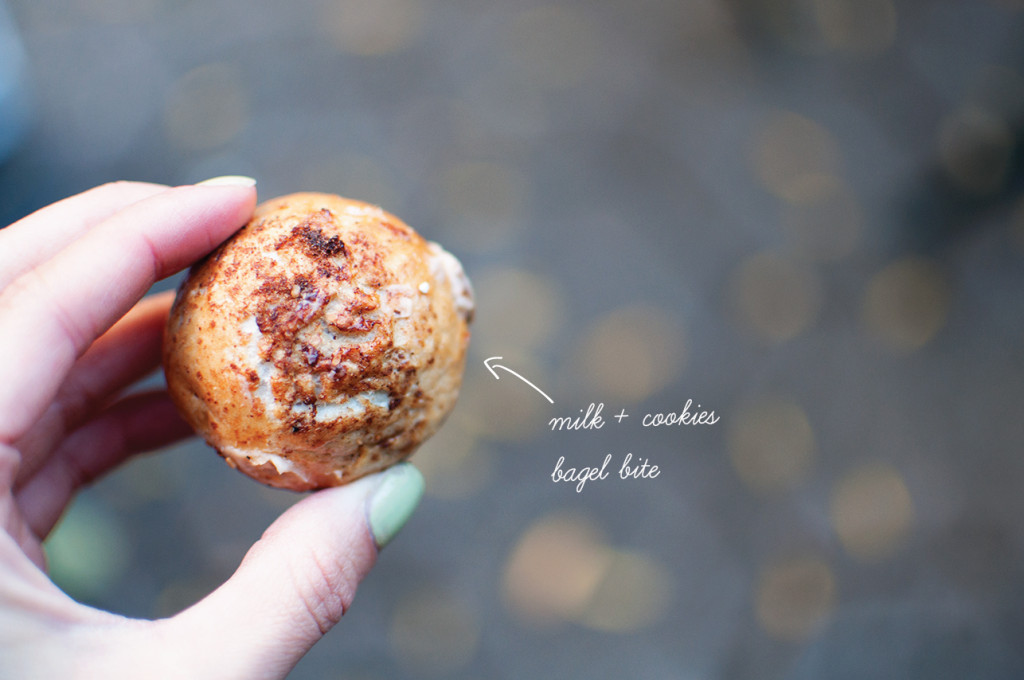 I was overly excited when it came to choosing what was for dessert during my visit. Something sweet and not too big, I decided to check out the mini doughnuts from Doughnuttery. Small rings of fresh batter are plopped into a a lazy river like machine filled with bubbling hot oil. The doughnuts are quickly fried as they make their way from end to end on the conveyor belt and are then plunged to a plate and ready for sugar. Choosing the sugar was the best part. They offer different sugar combinations such as Mulled Apple Cider, Purple Pig, and Lemon Pop. I decided on their Paris Time sugar, a mix of lavender, pistachio, and vanilla. Each doughnut was light and fluffy in texture and still warm as it made its way to my mouth. The bag of 6 quickly dissappeared.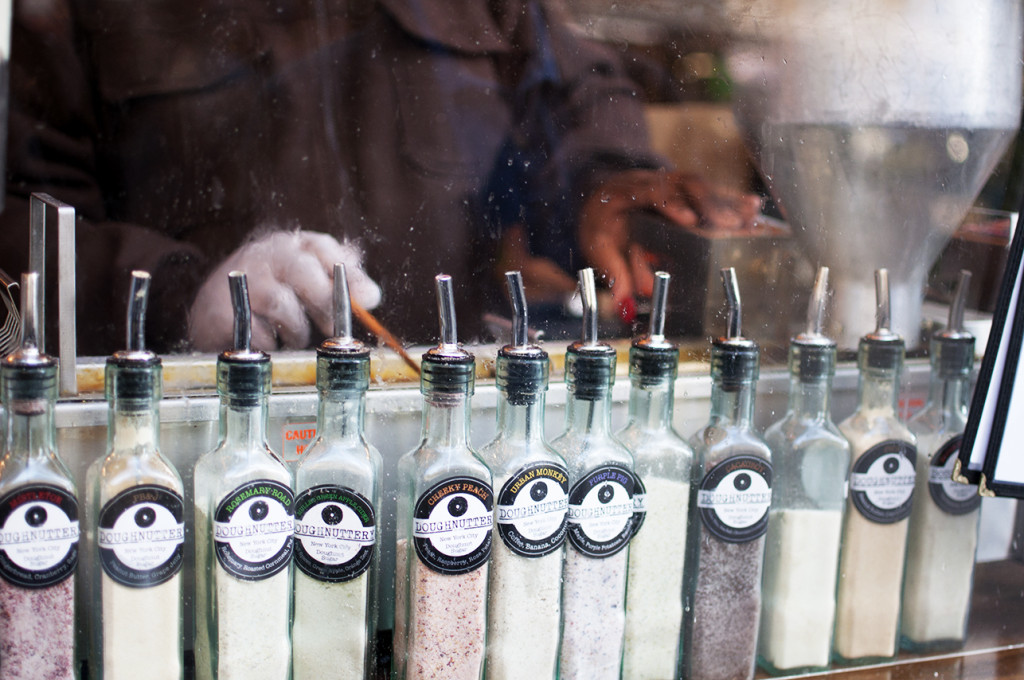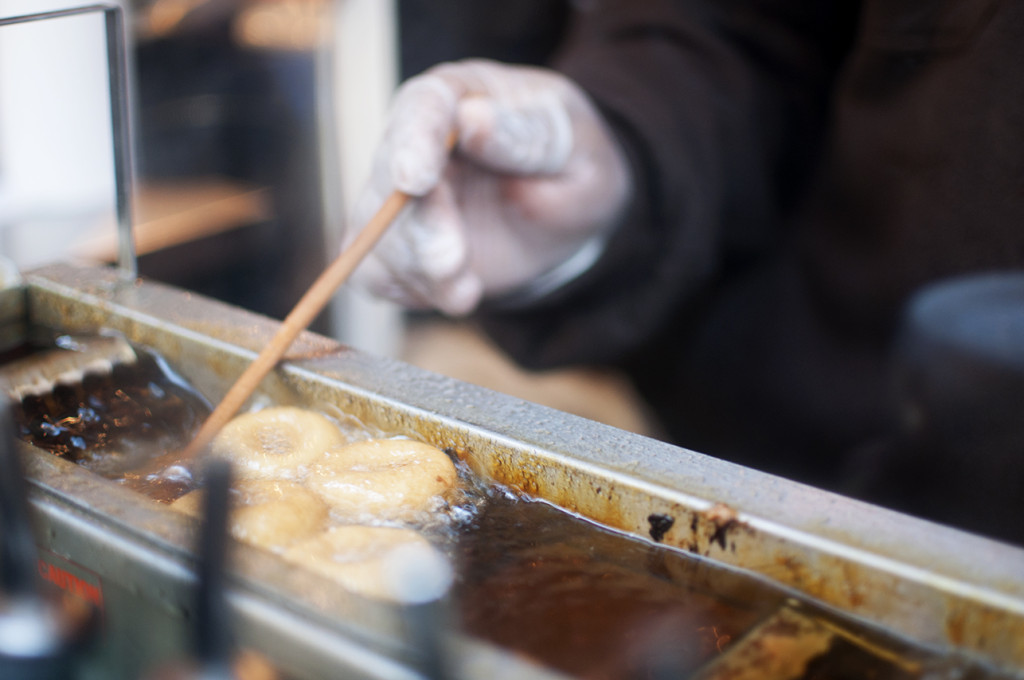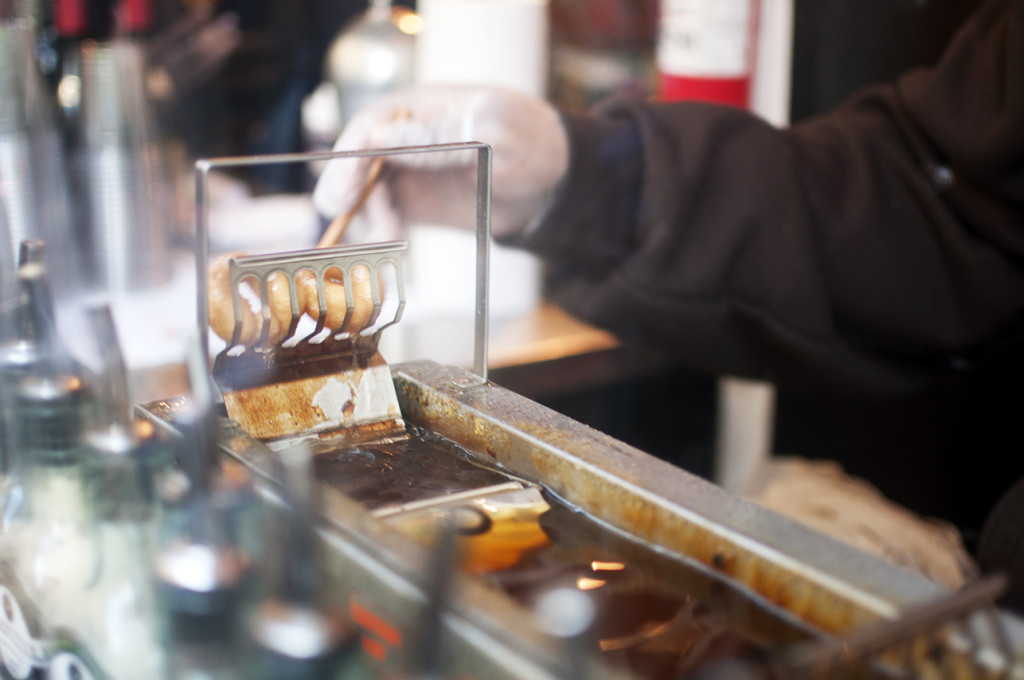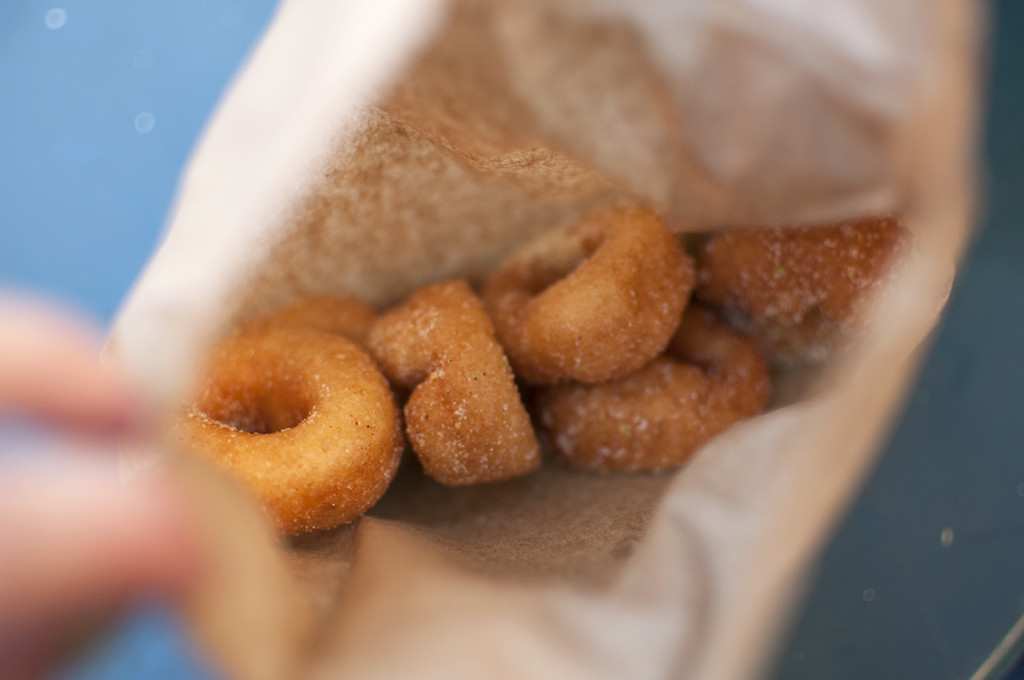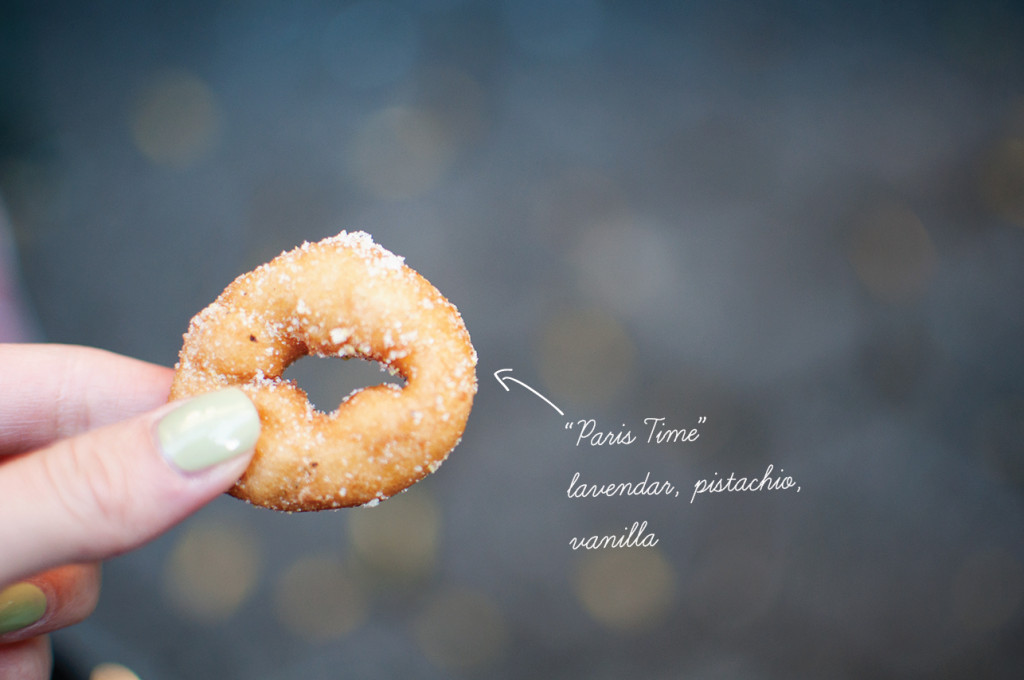 If you haven't already checked out Broadway Bites, it's well worth it. It is located in Greeley Square Park, making it central to various transportation. Even if it is just a quick stop for lunch, you won't be disappointed. Hours and details located in the photo at the end of this post.