11 Aug

San Francisco: Samovar Tea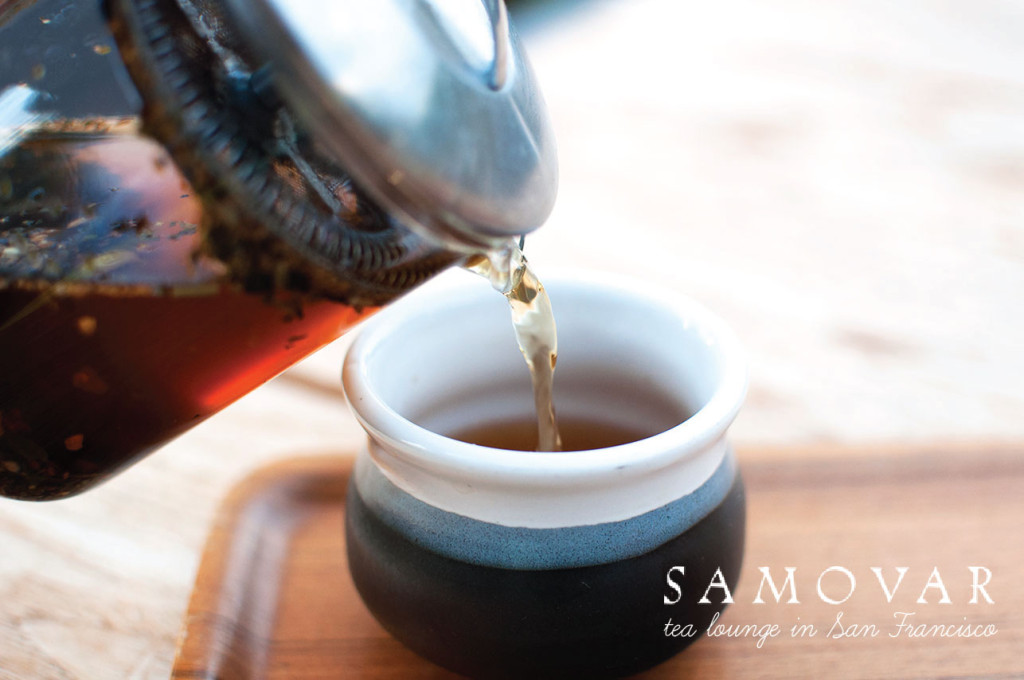 When I first arrived in San Francisco, I was staying at the Marriott Marquis which is in the downtown area. It was around dinner time by the time I checked into my hotel and I could start to hear my stomach growl. Not too far from the hotel I came across this open  grassy area which, thanks to google maps, I discovered was called Yerba Buena Gardens. Within that area were two cute restaurants that overlooked the greenery. I decided on trying out Samovar.
Samovar is a tea lounge that serves a wide variety of tea, snacks, and food. To give you an idea of the ambience and what it is all about, here is a small excerpt from their website:
"Samovar is an alternate reality. A place where we can step out of the rat race. A place where we invite people to slow down, to inhabit the present moment, to disconnect in order to connect."
When I was there, I truly did feel at peace. I was seated at a table that overlooked the grassy open area below and it felt nice to be outside in this wide open space (much different than most experiences I have in NYC). The waitress was very helpful in guiding me through the menu. Everything sounded interesting and I was tempted to order multiple items. I ended up deciding on the Moorish Tea Service with the Moorish Mint tea. Mint is one of my favorite teas to drink. I find it so refreshing and relaxing. Last summer, I had even made a mint tea popsicle recipe to help cool off in the summer heat.
The tea and food was everything I had pictured and just what I needed. It had helped me unwind from a long flight and relax my always racing mind. Sometimes we do get caught up in the hustle and bustle and it's hard to get your mind to just stop running. However, I find that it is very important to sometimes be a little selfish and take a few moments to sit back and take in life.