27 Nov

Cheddar Chive Cornbread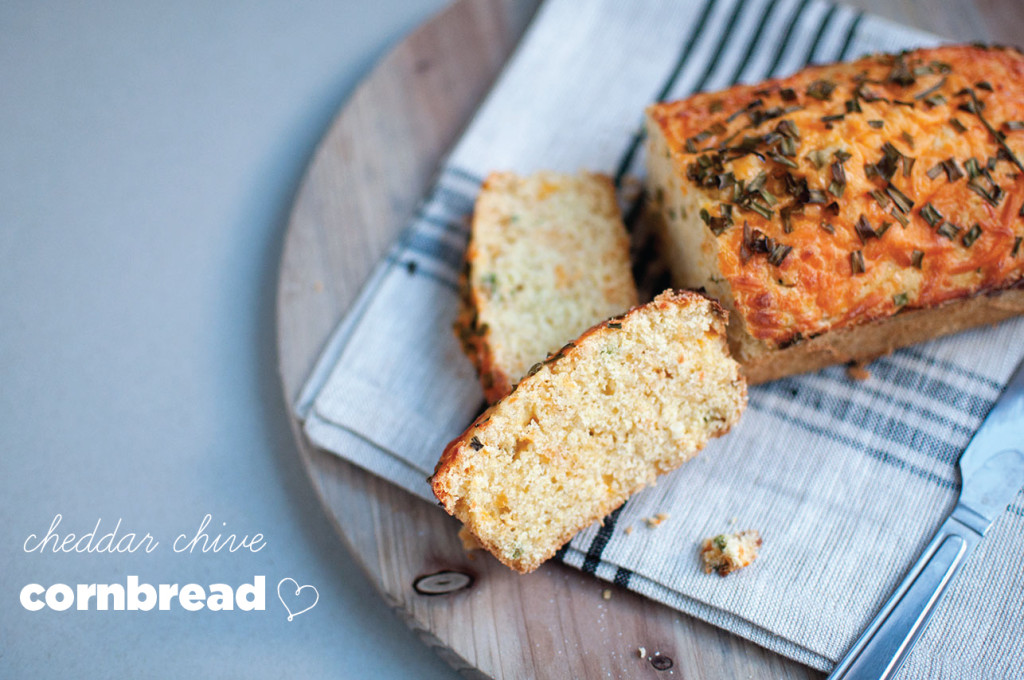 No Thanksgiving is complete without cornbread. For our Thanksgiving table I wanted to find the type of cornbread that's made with buttermilk and melts in your mouth. It should be a little sweet but not TOO sweet. I found this recipe for Grandmother's Buttermilk Cornbread and thought it was delicious. For my version, I halved the recipe to make a smaller loaf and added in some cheddar and chives. Also, if you wanted to make Buttermilk at home, checkout My King Cook's extensive guide!
Ingredients:
1/2 cup all purpose flour
1/2 cup cornmeal
1/4 tsp. salt
1/4 tsp baking soda
1/2 cup buttermilk
1 egg
1/3 cup sugar
1/4 cup butter + 1 tbls.
1/2 cup cheddar, shredded
1/4 cup chopped chives
Directions:
Preheat oven to 375 degrees F.
Melt  1/4 cup butter in a skillet and remove from heat. Stir in sugar. Quickly beat in egg. In a separate bowl, combine buttermilk and baking soda. Add this to the butter and egg mixture and stir until combined. Add in cornmeal, flour and salt. Stir until well blended and few lumps remain. Add in 2/3 of the shredded cheddar and 2/3 of the chives. Stir until well blended.
Use the remaining 1 tbls of butter to grease a small loaf pan. Pour batter into the pan and top with the remaining cheddar and chives. Bake in oven for 30-40 minutes or until a toothpick inserted comes out clean.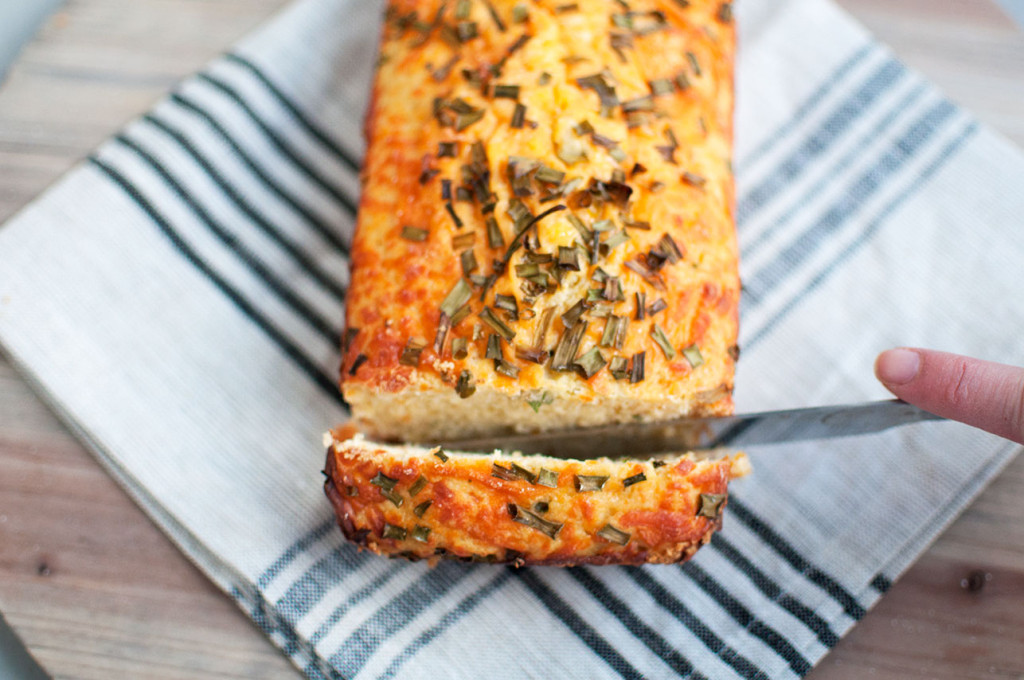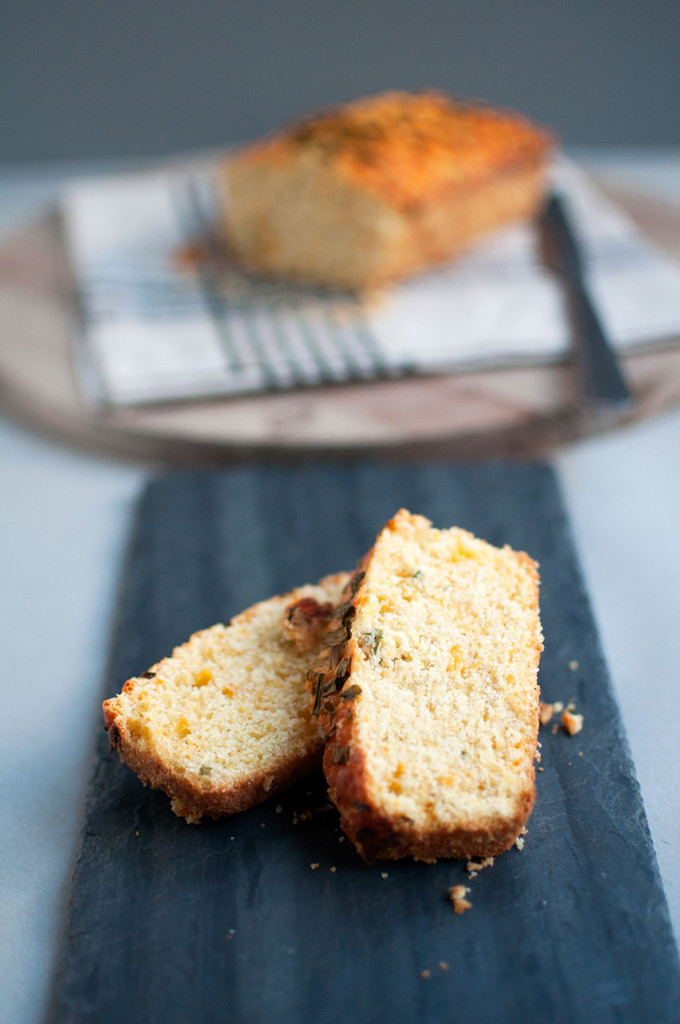 Enjoy!