07 Jun

Love List 6/7/17: Iced Tea Recipes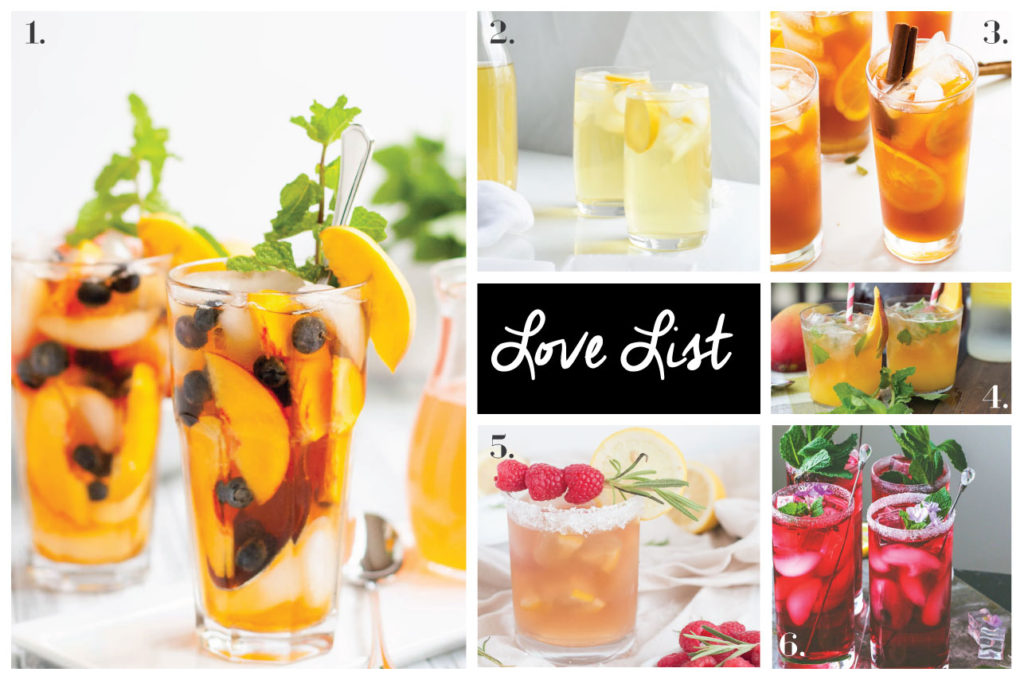 During the summer months I like to keep a big pitcher of iced tea in my refrigerator. I'll switch up the tea flavor often and add in slices of fresh fruit because I like to have variety. Iced tea can be so simple to make with only a handful of ingredients and is great to help keep you hydrated in the heat.
1. Fresh Peach Iced Tea, The Merchant Baker
2. Apricot Chamomile Iced Tea, Mitzy at Home
3. Orange & Honey Spiced Iced Tea, Port & Fin
4. Spiked Iced Tea with Fresh Mango Puree, Superman Cooks
5. Peach Raspberry Lemonade Iced Tea, The Beauty Dojo
6. Spiked Hibiscus Iced Tea, Killing Thyme
How do you like your iced tea?
xo Jus