20 Aug

Love List 8/20/14: Lemonades for National Lemonade Day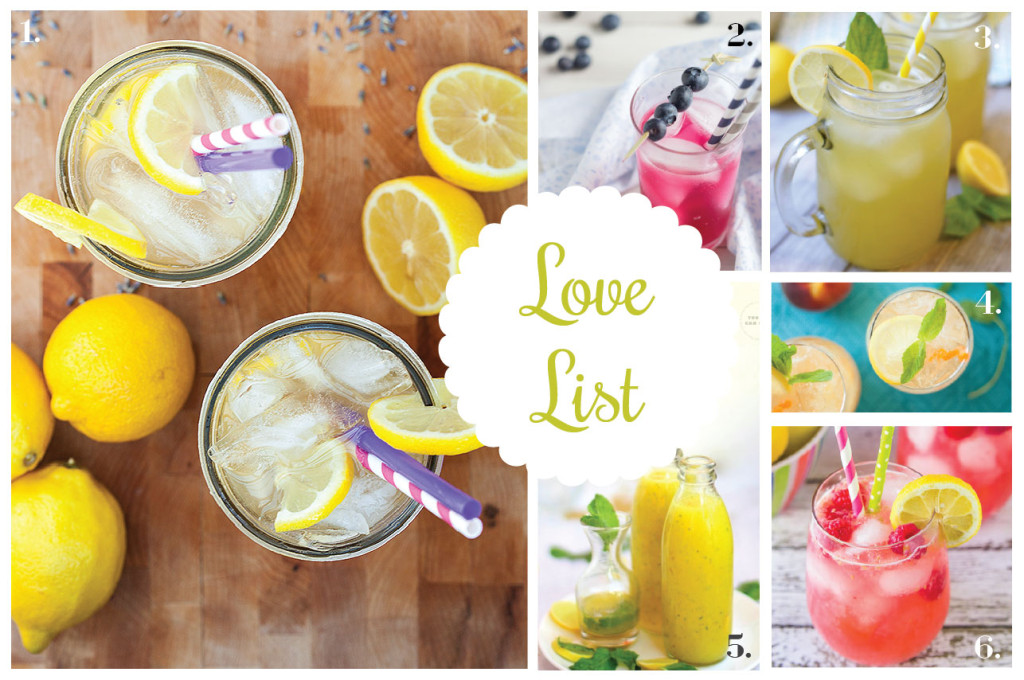 Happy National Lemonade day everyone! To help inspire you to make a creative lemonade, I've gathered a love list full of interesting lemonade recipes that go beyond the simple lemon, sugar, and ice combination.
1. Honey Lavendar Lemonade, Spache the Spatula
2. Blueberry Lavendar Lemonade, Baking a Moment
3. Fresh Basil Lemonade, Detoxinista
4. Sparkling Peach Mint Lemonade, The Kitchen McCabe
5. Mango Lemonade, You Too Can Cook
6. Raspberry Lemonade, Deliciously Sprinkled
Are you guys making any fun lemonades for national lemonade day? Share your ideas in the comments below!