07 Jul

NYC Bowery Hotel: Gemma Restaurant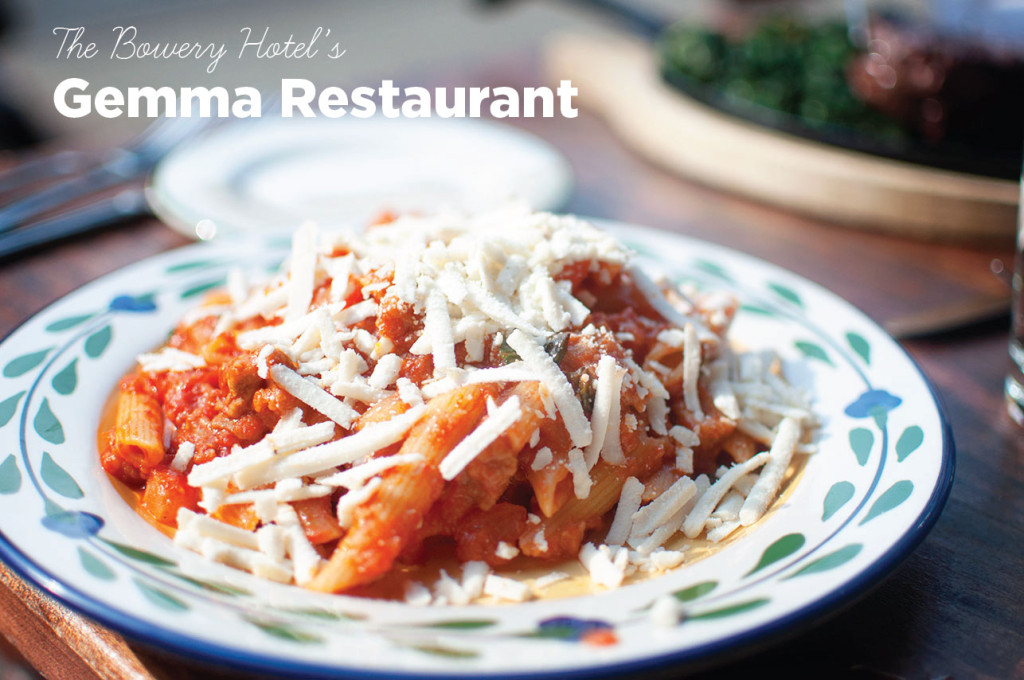 I was going through all of the photos on my computer last night and came across a folder containing photos from when I visited the Gemma restaurant at the Bowery Hotel, I had completely forgotten that I had even taken these! My parents were in town, it was when we first got Yogi, our Boston Terrier, and we had to find an outdoor restaurant that would allow him to sit with us. I've heard great things about this restaurant and so we decided to give it a go.
After looking at the menu I was in heaven (Italian is my favorite type of cuisine). I'm sure you know by now that I am obsessed with photography and I will admit that when I am out eating, I'll try to pick a few things that I know will photograph well. I love how pizzas photograph with their slightly burnt crusts and strategically placed toppings. Scanning down the list of pizzas, the one titled "Focaccia Robiola" caught my eye as it had truffle oil. Decision made.
Little did I know, this was a very different type of pizza. This was the first time I've ever tried this pizza and although it wasn't the dreamy pizza I had imagined photographing, the taste exceeded my expectations. You could describe this as an "enclosed" pizza where the bread is on both the top and bottom. As I bit down into the crisp golden bread, I was delightfully greeted by a creamy layer of warm robiola cheese and truffle oil. I've included a photo below. Not the most extravagant or typical looking pizza, it's rather quite simple and plain looking, but completely delicious nonetheless! I guess it goes to say, you shouldn't always judge a book by it's cover or, in this case, a pizza by it's toppings ;).