21 Jan

Ricotta Pizza with Spinach and Prosciutto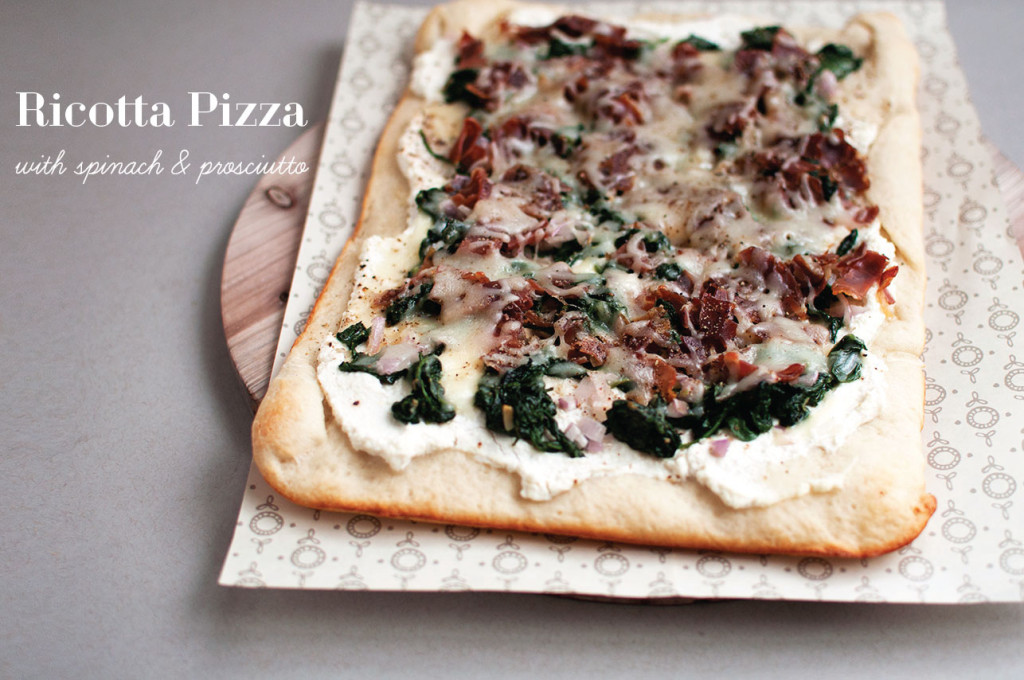 There is no better comfort food than pizza. Mac and cheese pulls a close second but what I love about pizza is you can put almost anything on top and it will still taste delicious (almost anything). This pizza is topped with ricotta instead of the traditional red sauce and is a little bit sweeter in taste. I also know everyone's lives can get pretty hectic from time to time and you don't always have all the time in the world. Even if you did have a few extra minutes here and there, sometimes you just don't want to spend it making pizza dough and you'd opt for something simpler. I do love making all my doughs from scratch but for this pizza I wanted to make something super simple where the time commitment wouldn't scare people away. So I tried out the Pilsbury pizza dough, available at most grocery stores, and I have to say it was pretty good! It is definitely a thick crusted pizza but delicious nonetheless.
Ingredients:
1 roll pilsbury pizza dough
1 tbls. butter
1 clove garlic
2 tbls olive oil
5 oz. fresh spinach
1/2 cup ricotta cheese
1 shallot, minced
1 tbls honey
1/2 lb prosciutto, chopped
1/2 cup shredded mozzarella cheese
Directions:
Butter the bottom of a cookie sheet or jelly roll pan using the 1 tbls of butter. Unroll pizza dough onto cookie sheet. Preheat oven to 400 degrees F and bake pizza dough for 8 minutes. While the dough is baking, place a skillet over medium heat and add in olive oil and garlic. Add spinach in batches allowing each batch to wilt before adding the next. Once all of the spinach has wilted, set aside. Remove pizza dough from oven. Spread ricotta cheese evenly over top of the pizza dough. Top with sautéed spinach and shallots. Drizzle honey evenly over entire pizza. Add chopped prosciutto and mozzarella cheese. Return to oven and cook for another 6-10 minutes or until the crust is a desired golden brown.
Remove from oven, allow to cool and then slice up using a sharp knife or pizza cutter.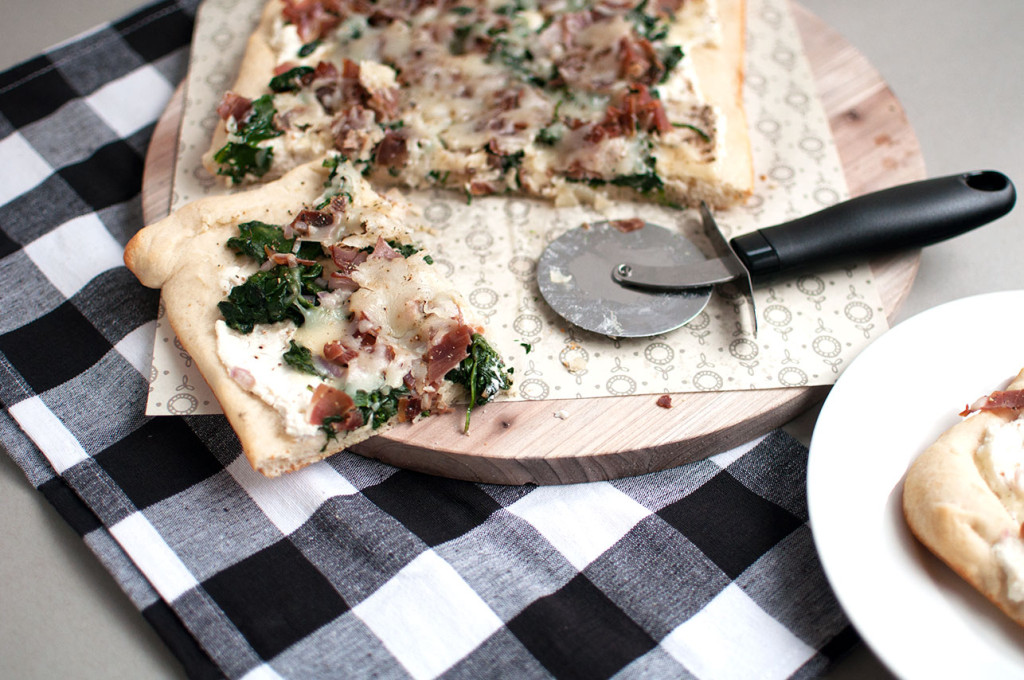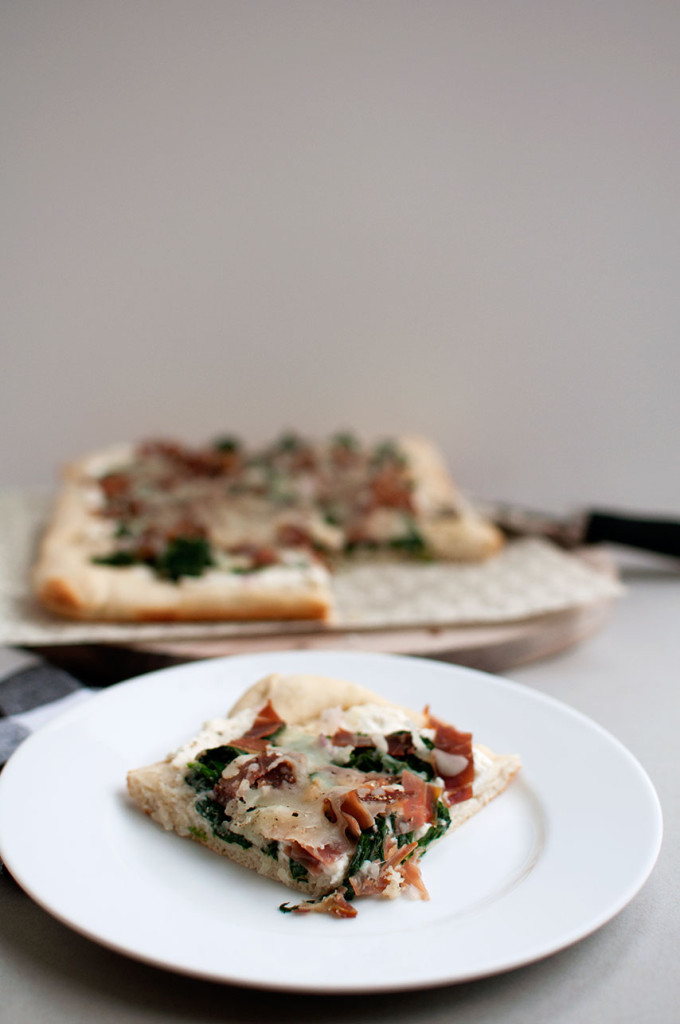 Since this was the first time I tried out the Pilsbury dough, I tried making a second pie and cooked it the second time for 3-4 minutes longer. I wanted to see how the crust would come out. If you like your crust extra crispy then I would suggest adding on a few minutes to the cooking time that the package suggests. Below you will see the second pie with extra crispy crust!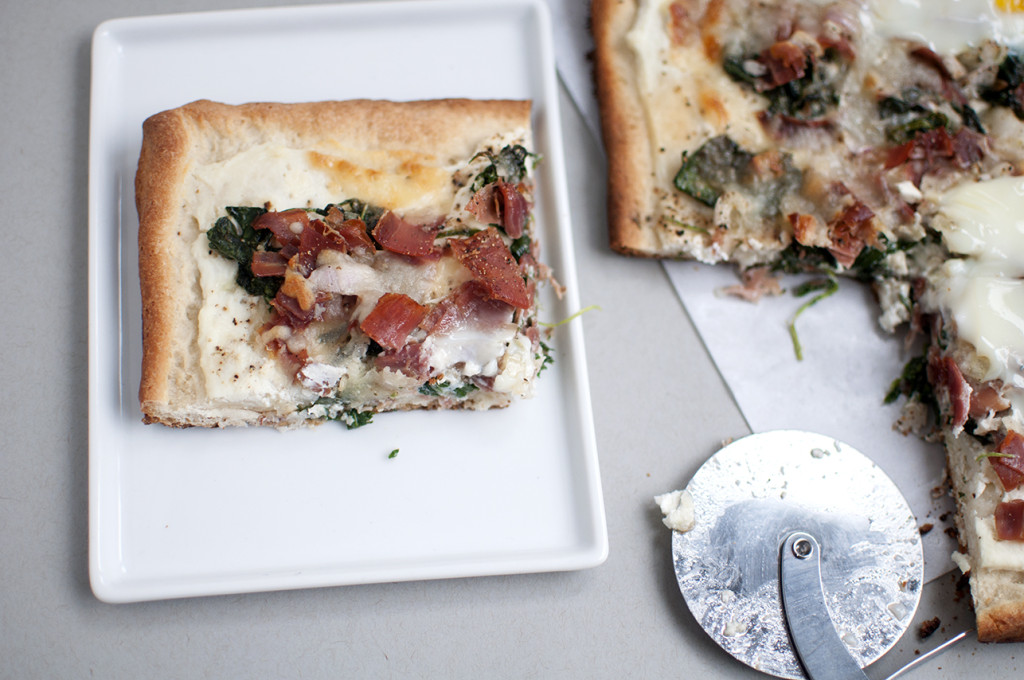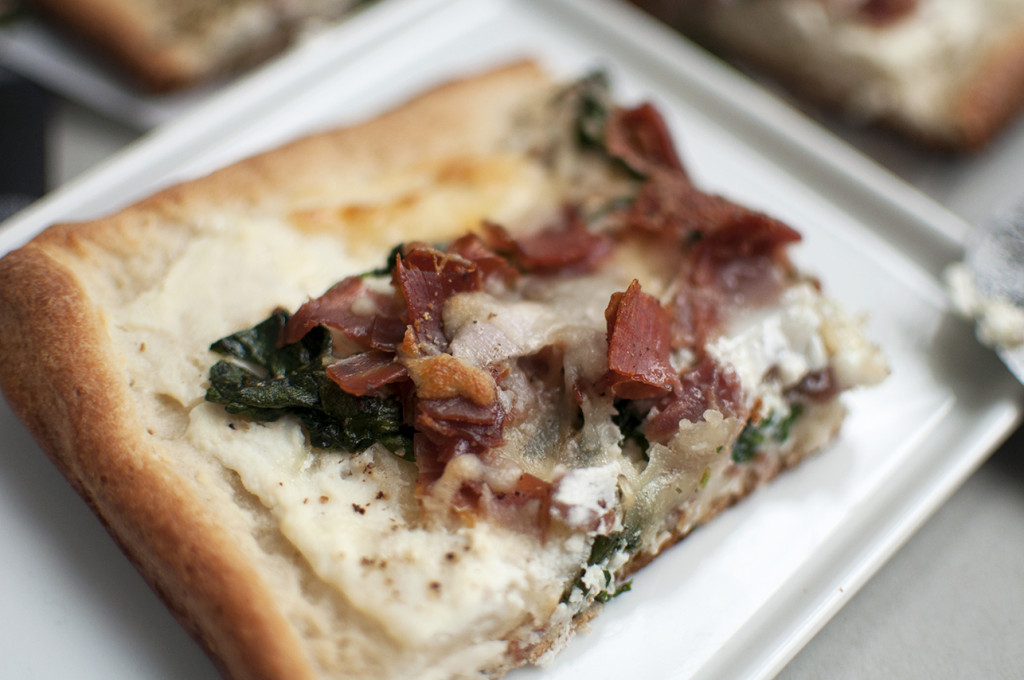 Enjoy!