30 Sep

San Genarro Feast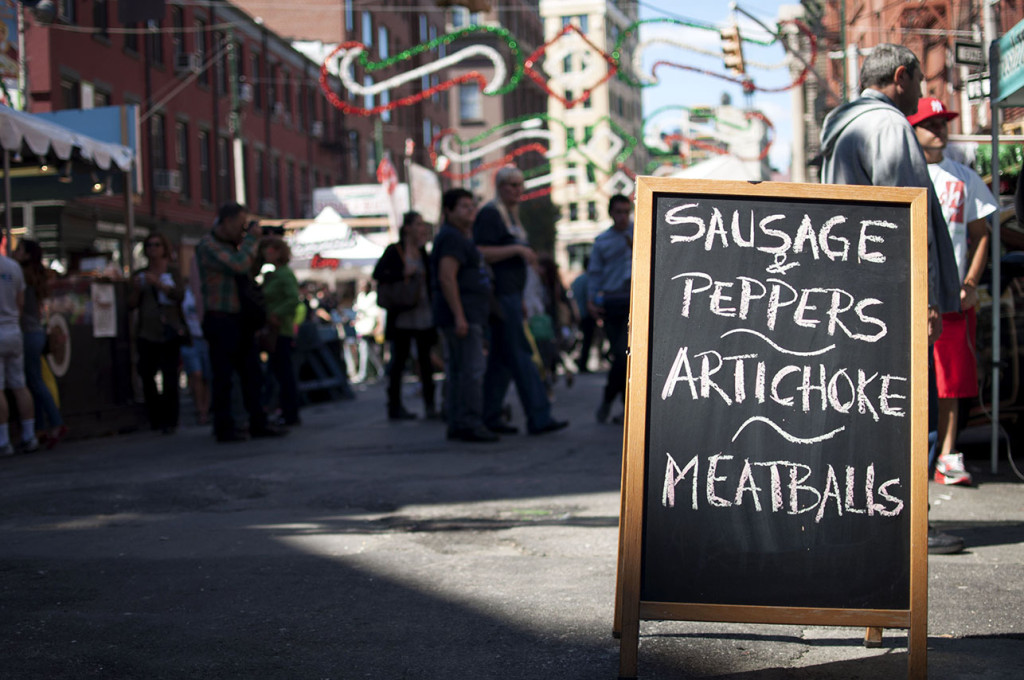 Every year the San Genarro Feast takes over Little Italy and runs for 11 days. The feast becomes filled with hungry wandering tourists, native New Yorkers looking for a quick bite of Italian street food, and passerbys curious from the aroma that spills over into the neighboring streets. This year I went early on a Sunday with a few family members to beat the crowd. We were actually so early that half of the vendors were not yet open. It was a good time to go however, as we were able to scout out which vendors we wanted to get our lunches from and which ones we'd save for dessert before the crowd became so overwhelming you couldn't see the signs.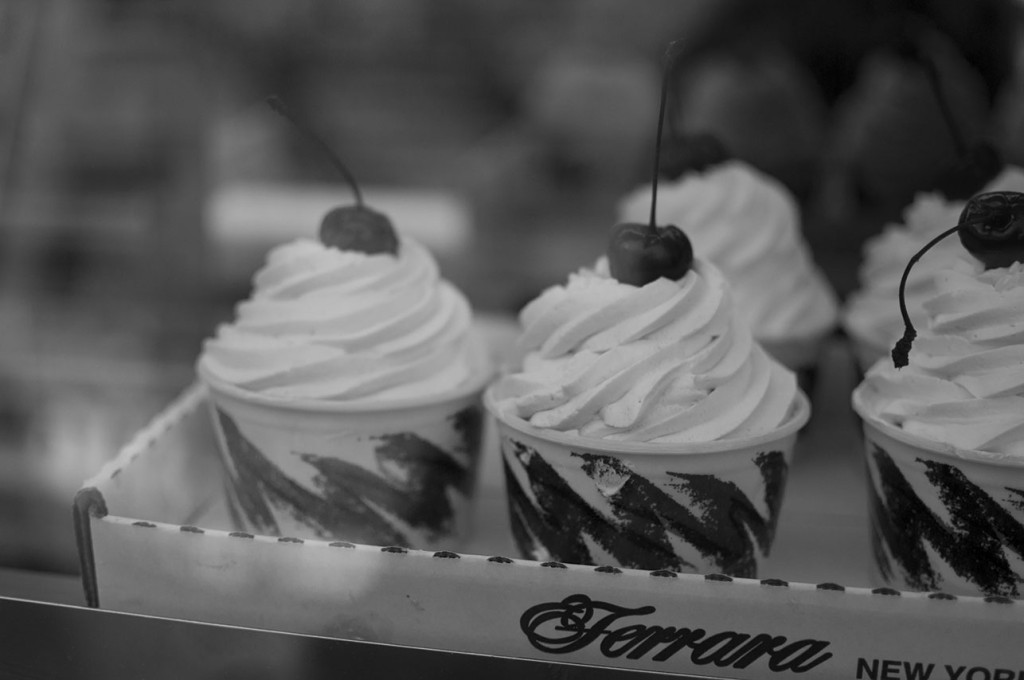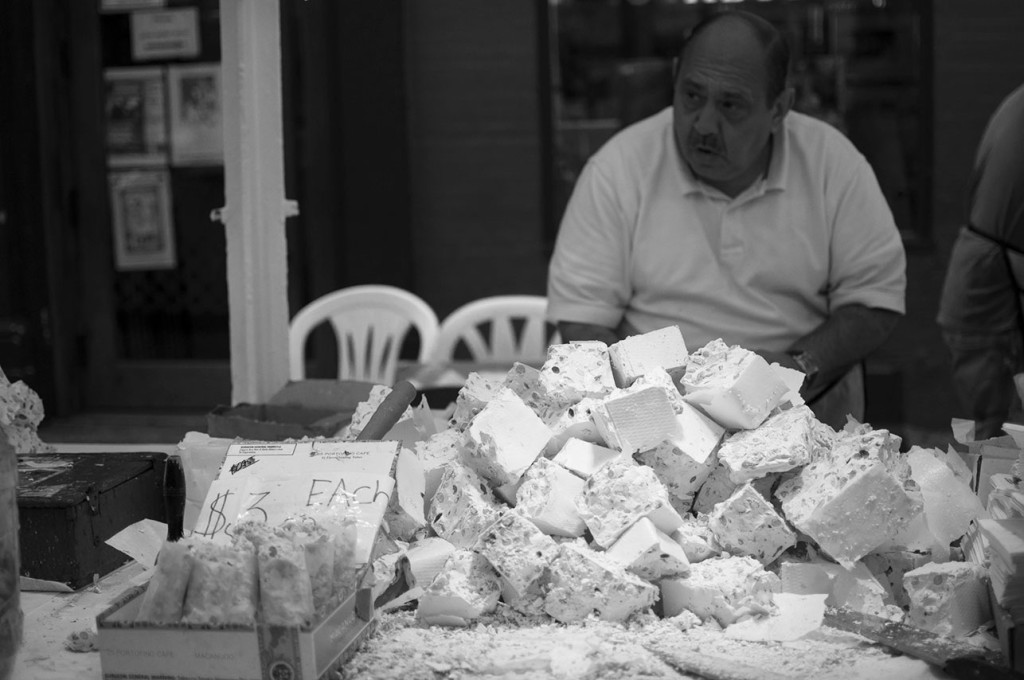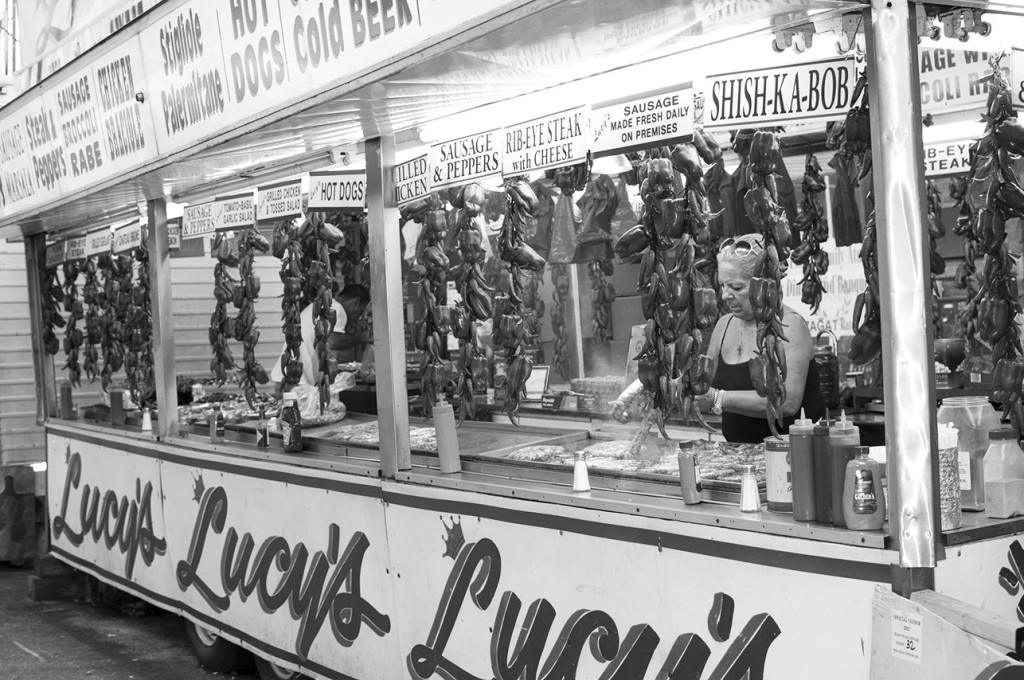 Without a doubt one of my favorite Italian dishes is sausage, peppers, & onion on a roll. We ventured off down a small side street and found a one man show operating a grill with smoke rising high above the canopies. Links of sausage browning next to the vibrant red and green peppers, the smoky aroma quickly filled our nostrils. Fresh off of the grill, the tinfoil that cradled the freshly baked bread overflowing with onions and peppers was almost too hot to handle. Steam was still rising off of the juicy brown sausage link as I went in for my first bite. It may have only been 11:30 in the morning and a little early for lunch but I was completely satisfied as the warm deliciousness filled my stomach.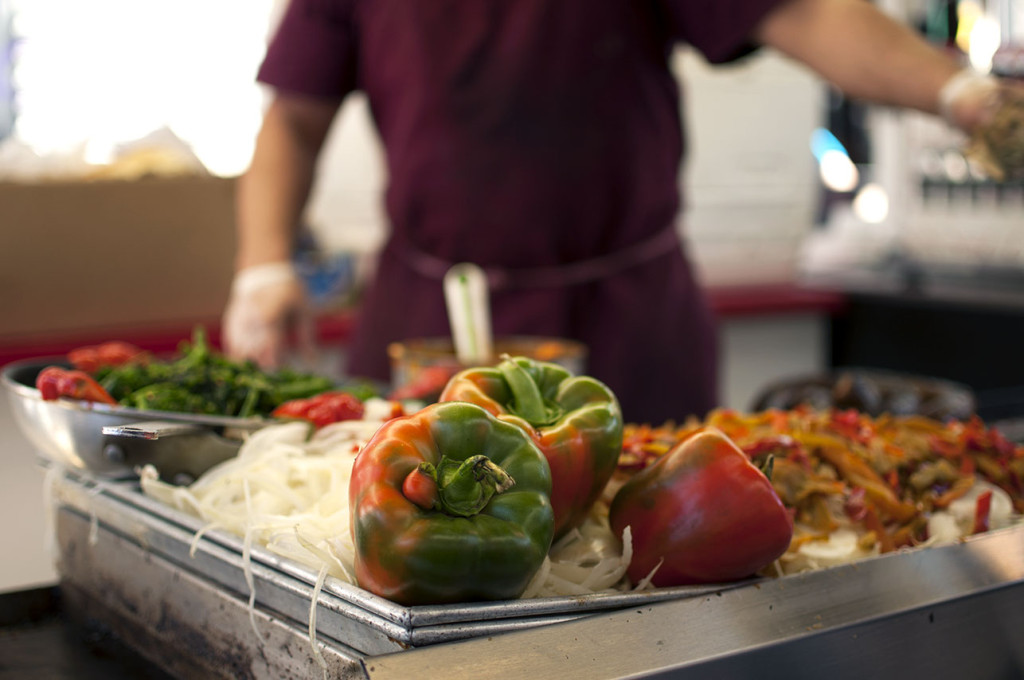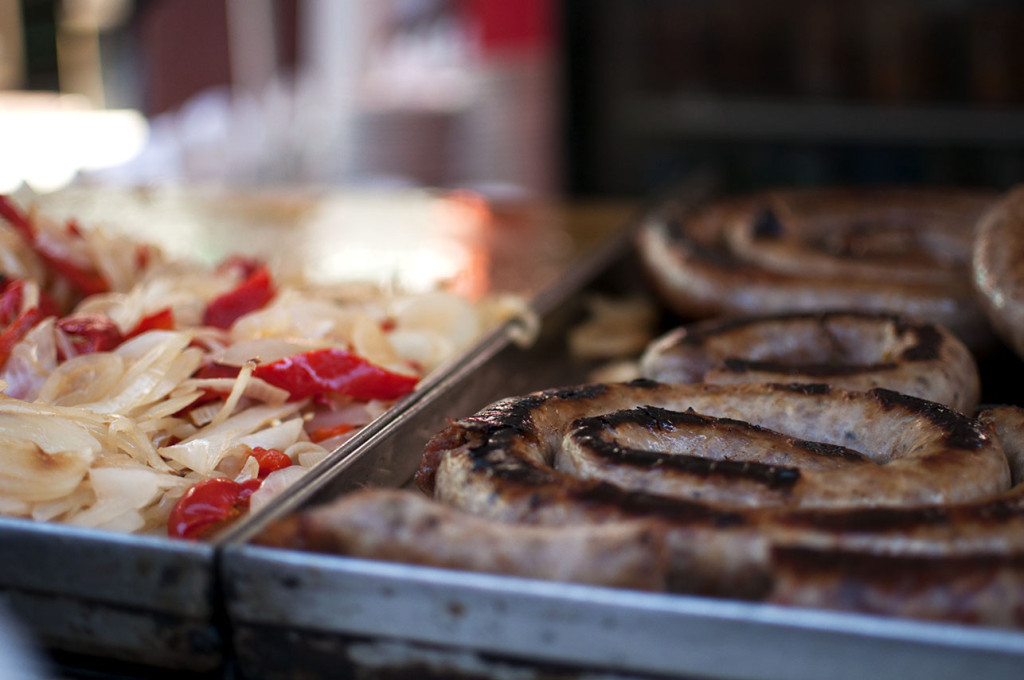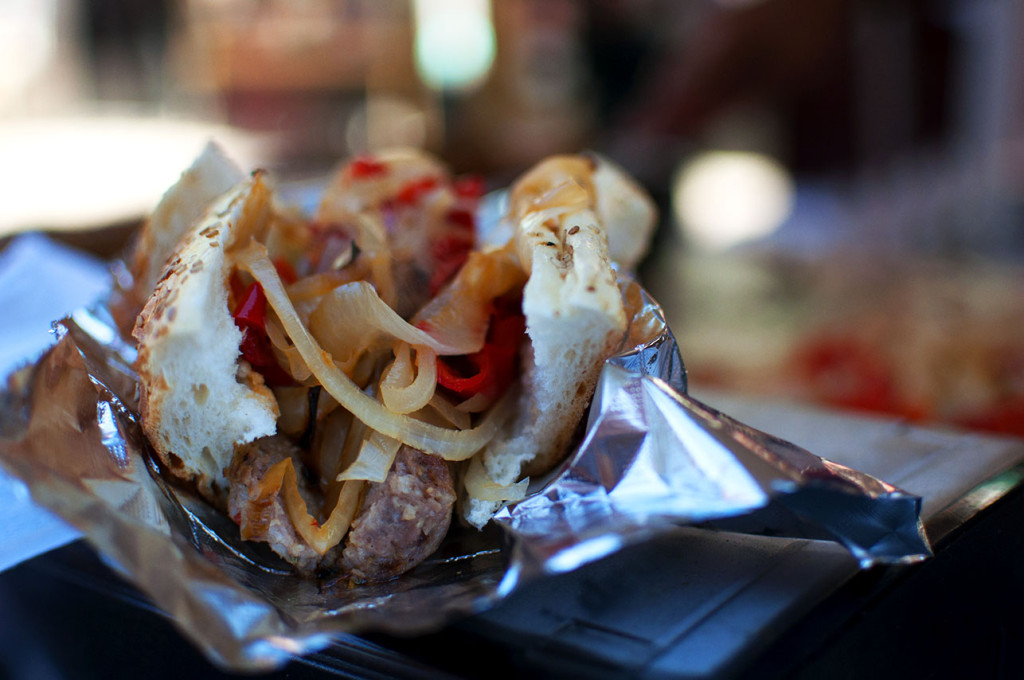 After walking around for a bit, entering a few raffles, checking out a few souvenirs, I was already craving my next delicacy. Deciding on how I would satisfy my sweet craving was not easy. My eyes were filled with stands that had rows and rows of cannolis being filled fresh, crisp flaky pastries topped with powdered sugar, and small cakes in every flavor.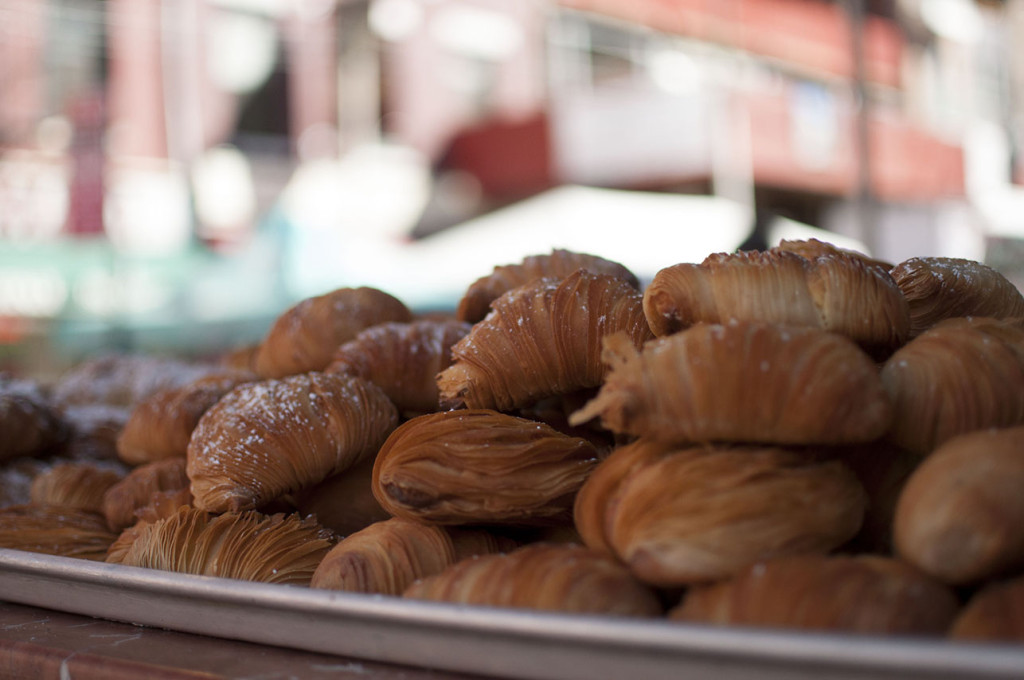 I passed by a zeppole stand and watched as the vendor scooped up a handful of the round doughy balls, dropped them in a paper bag, and generously coated them in powdered sugar. I could already taste the dough melting in my mouth. I decided on a bag of 6 to split with my family. I watched as he continued on with his routine, scooping the zeppoles right off the griddle dropping them in the bag, still warm of course, and dusting powdered sugar on the tops until you could barley see the golden brown dough.
The texture was perfect, a crisp outer surface with a light and airy middle. The powdered sugar melted as it hit your tongue and the warmth of the dough made my taste buds dance.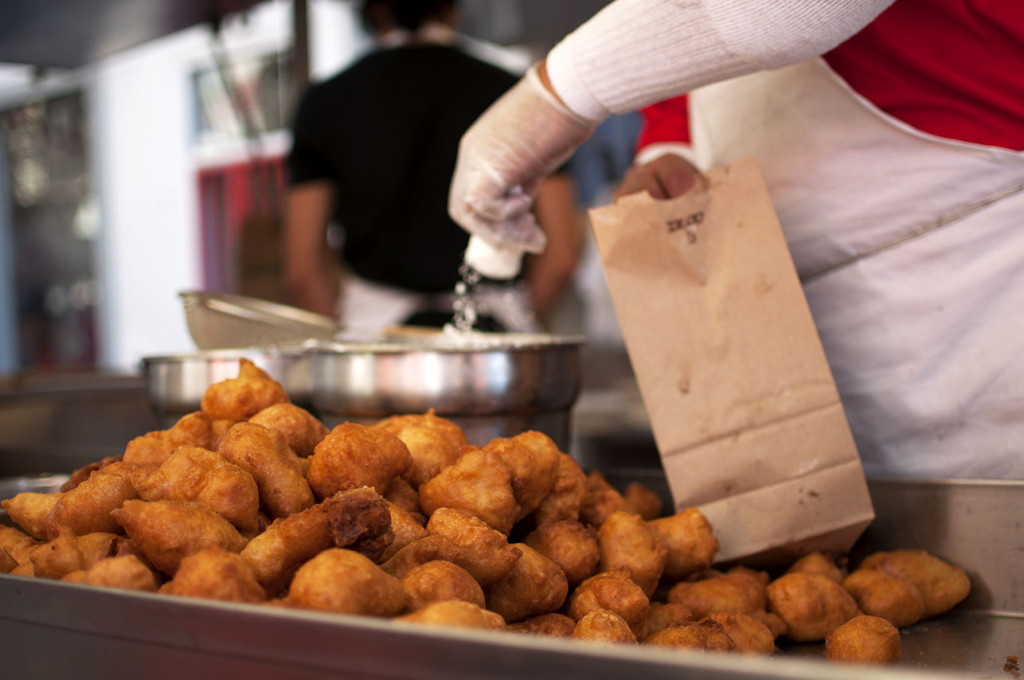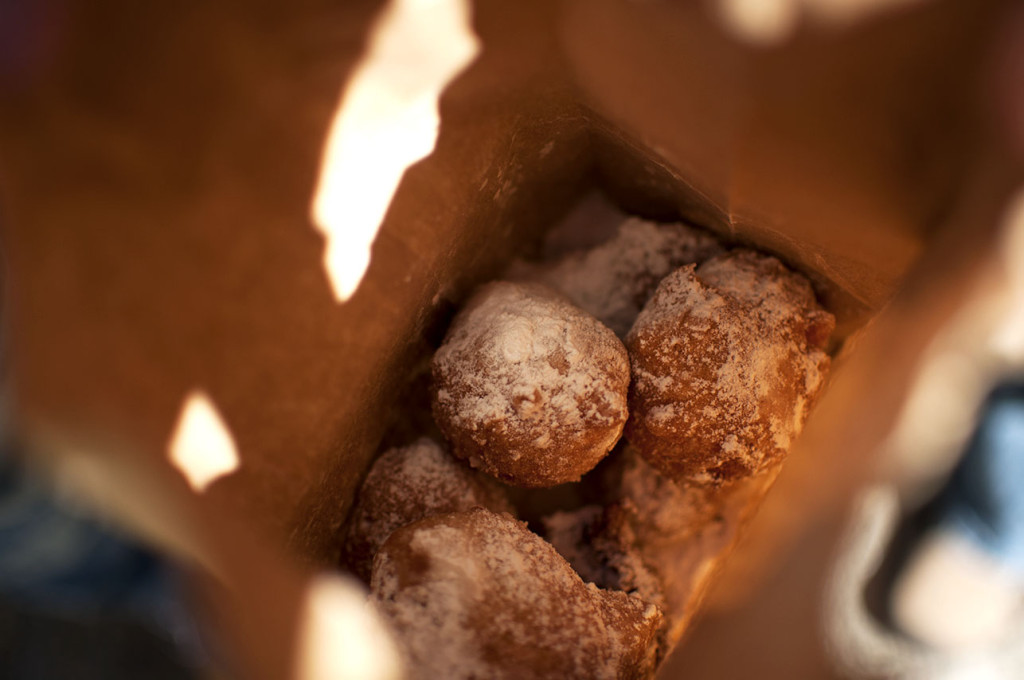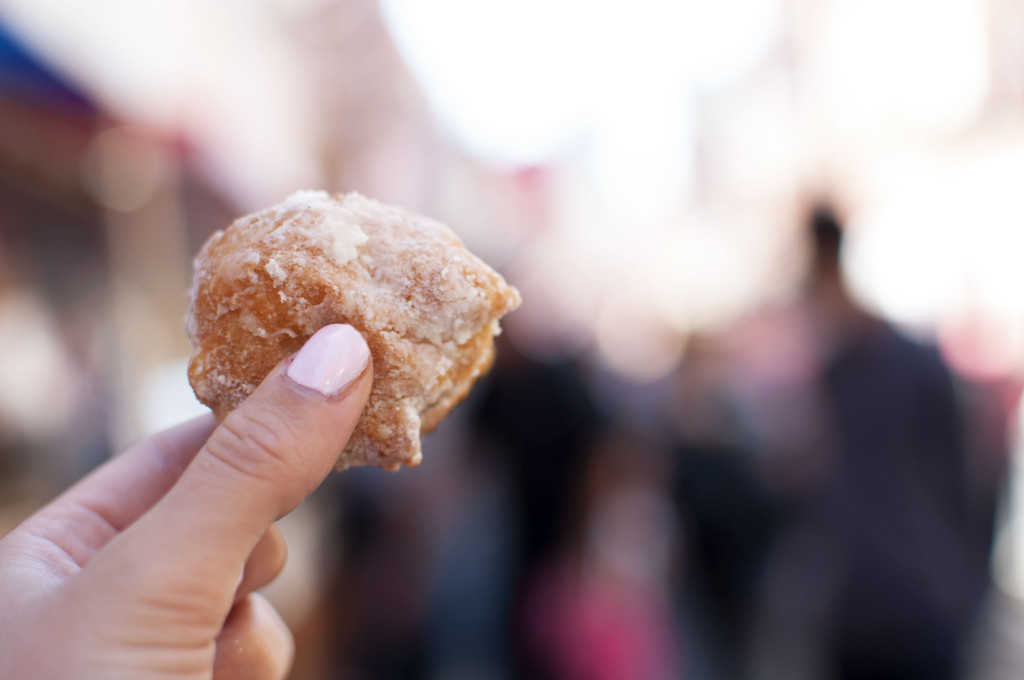 All in all, the weather was great, the vendors didn't disappoint, and the day was filled with laughter, fun and food. If you want to attend next year's festival, visit http://www.sangennaro.org/about.htm to plan ahead. With streets full of food, wine, and fun party coconuts how could you not have a good time?