16 Aug

San Francisco: Saiwalks Vietnamese Streetfood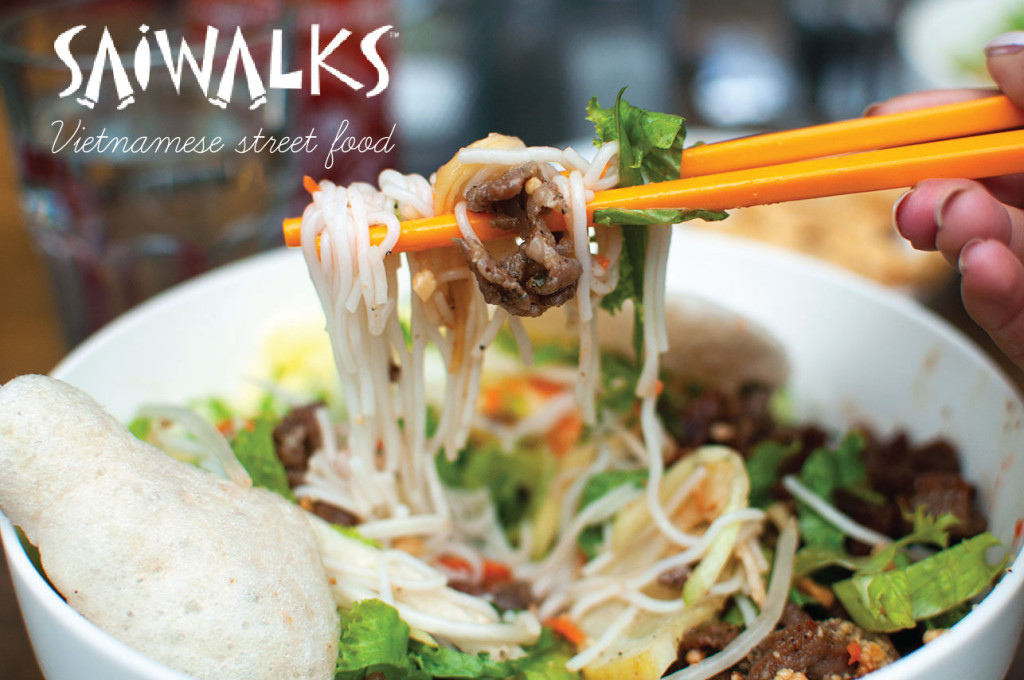 Wanted to share this delicious quick stop restaurant I tried while in San Francisco! Typically when I'm starving and want something I know will be good I'll default to pasta, pizza, or anything Italian. For this San Francisco trip however, I was roaming the streets with one of my good friends who was in the mood for something a little different. We had not eaten since breakfast that day and so our stomaches were growling which ruled out any time consuming sit down place. We wanted a place that was quick and delicious.
This fast casual restaurant, Saiwalks, was serving up Vietnamese street food and we decided to give it a go. I went for the Pivot Pavement Vermicelli bowl with a side of salt and pepper crunchy tofu. The pivot pavement bowl had tender pork and was absolutely delicious. The portion was HUGE and I could not finish it all but it definitely hit the spot. This is the type of restaurant where you go up to the counter and order your food and take a number to your table to be served. We were served fairly quickly and the food was so good that I inhaled it pretty quickly as well. All in all I would definitely go back for a second visit!