20 Jan

Love List 1/20/16: Mac and Cheese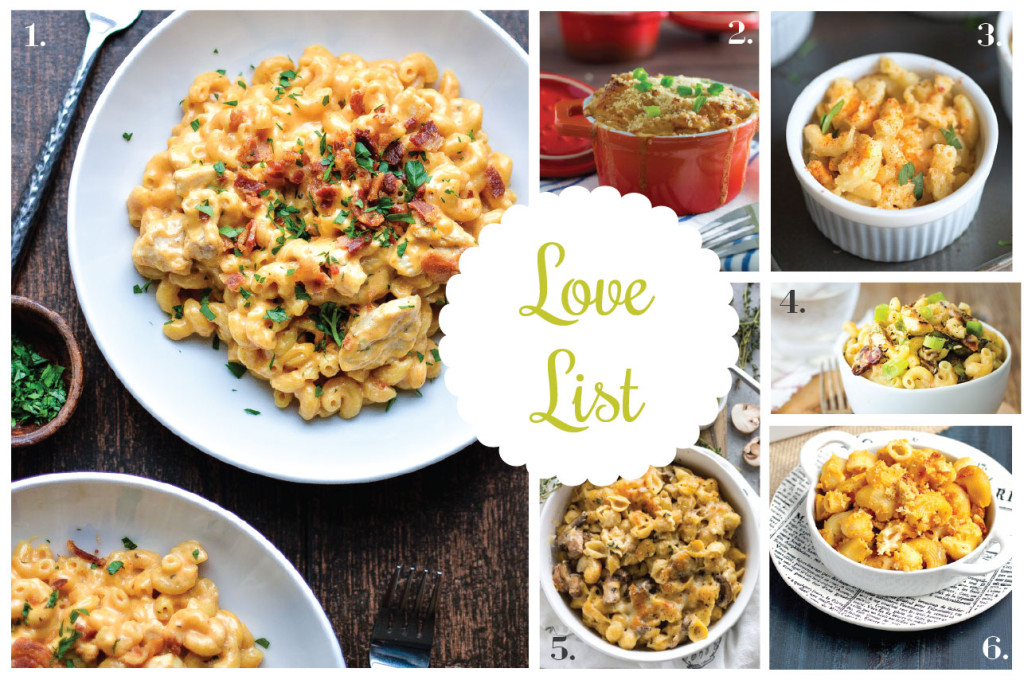 One of my favorite comfort foods is Mac and Cheese. I receive the "Mac + Cheese Cookbook" from a friend a while back which I absolutely recommend if you also are a mac and cheese lover. I posted about the jalapeno popper mac and cheese which was awesome.
There have been so many creative recipes out there lately that give your traditional mac and cheese a whole new spin such as adding mushrooms or leeks!
Since it is national cheese lover's day, I thought it would be totally appropriate to round up a list of awesome mac and cheese recipes for you all to try!
1. Stovetop Mac and Cheese with Bacon and Chicken, Cooking and Beer
2. Baked Lobster Mac and Cheese, Dishing Delish
3. Homemade Mac and Cheese with Chipotle Gouda + Brown Ale, This Gal Cooks
4. Let's Get Cookin': Blue Cheese, Bacon, and Brussels Sprouts Macaroni & Cheese, Bright-Eyed Baker
5. Mushroom & White Truffle Mac and Cheese, The Almond Eater
6. Roasted Butternut Squash Macaroni and Cheese, Two of A Kind
xo Jus