15 Apr

Love List 4/15/15: Grilled Cheese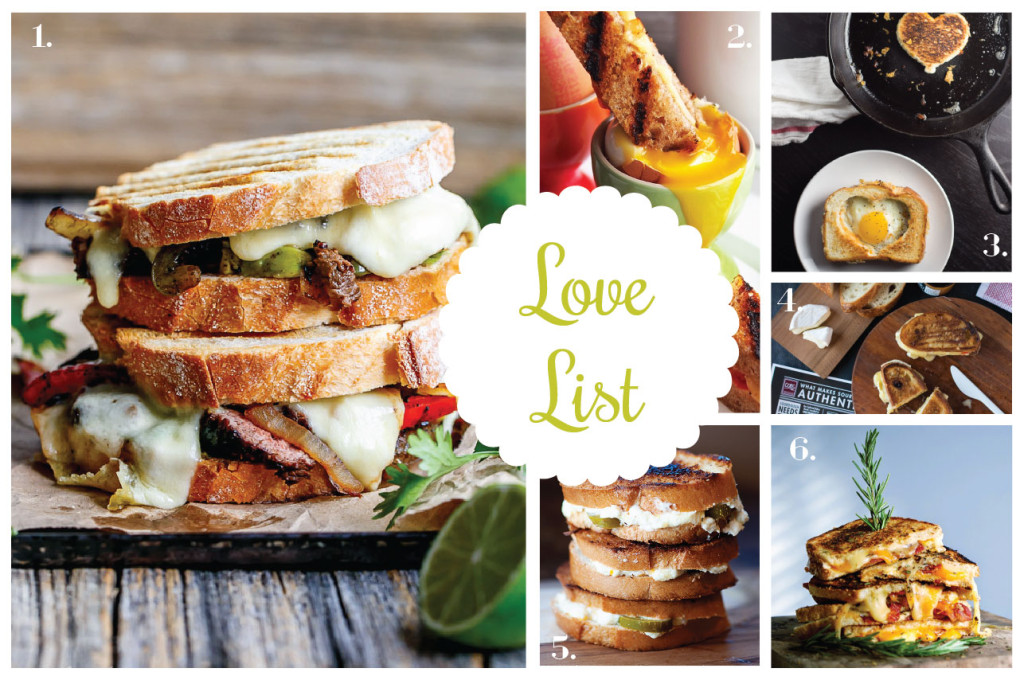 Grilled cheese is one recipe that can be as simple or as complex as you want it to be. If I'm making a simple grilled cheese, I like to go with a fresh made bread and a sharp aged cheddar. When I'm feeling more adventurous and have more time to experiment, I like to add a lot of fixins'. I've tried everything from avocado to jalapeños to sweet jams. The simplicity of the recipe's foundation really does leave a lot of room for creativity.
Below are a few recipes to help take your grilled cheese making to the next level!
1. Steak Fajita Grilled Cheese, Cafe Delites
2. Dippy Eggs and Grilled Cheese Soldiers, The Worktop
3. Egg in a Grilled Cheese Basket, Ginger & Toasted Sesame
4. Brie + Havarti Sourdough Grilled Cheese, the Food Gays
5. Jalapeno Popper Grilled Cheese, Buns in My Oven
6. Bacon Grilled Cheese, The Whisking Kitchen
What ingredients do you like to add to your grilled cheese sandwiches?
xo Jus