15 Mar

Love List 3/15/17: Ravioli Recipes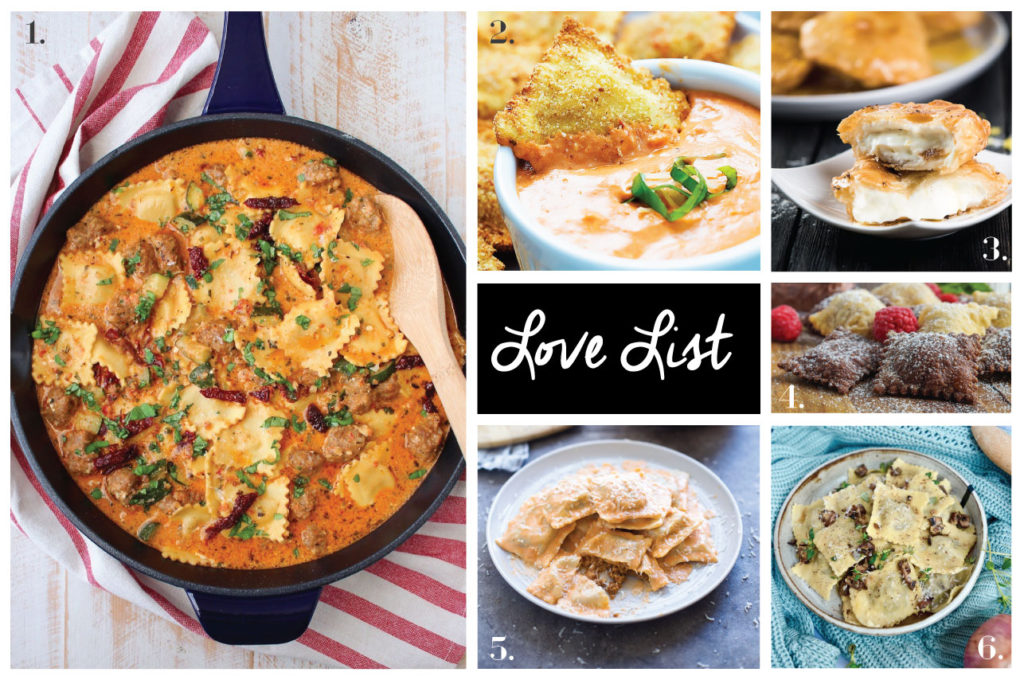 It was very difficult to put together this post without my mouth watering. Raviolis are amazing. They are little pillowy vehicles that can be stuffed with whatever flavor explosion you desire. Sweet. Savory. The choice is yours.
Two unforgettable ravioli fillings I've had while dining out would be the pear & pecorino cheese ravioli from La Giostra and the osso bucco ravioli from Fornelletto.
1. One Pot Ravioli with Creamy Pesto Sauce & Sausage, Whitney Bond
2. Toasted Ravioli with Cheesy Marinara, Creme de la Crumb
3. Sardinian Honey Cheese Ravioli, Chef Jar
4. Fried Ravioli with Raspberry and Chocolate Goat Cheese, Tara's Multicultural Table
5. Homemade Bolognese Ravioli, Cooking for Keeps
6. Portobello Mushroom Ravioli, The Kitchen Flamingo
What is your favorite ravioli filling?
xo Jus