20 Apr

Love List 4/20/16: Pretzel Recipes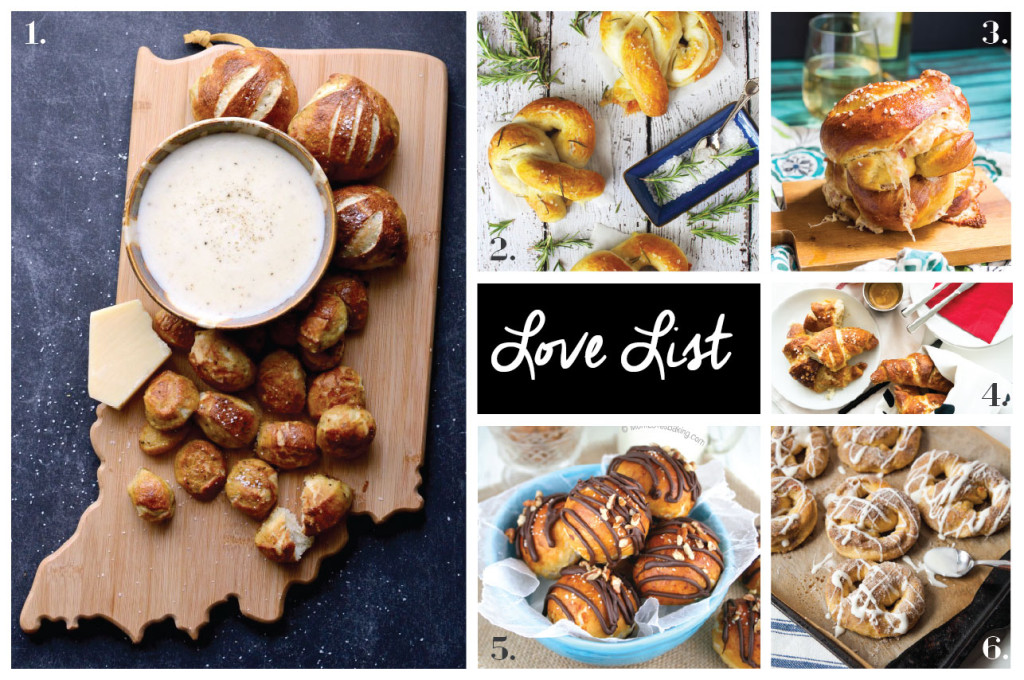 Mark your calendars, National Pretzel Day is on 4/26! I remember when I was little every time we went to the mall we would always get an Aunt Annie's pretzel. My favorite pretzel to get was the cinnamon sugar pretzel because of my seriously big sweet tooth. When they came out with the "dipping sauces" I would sometimes switch it up and instead get a classic pretzel with salt and a side of jalanpeno cheese dip.
Here are a few flavorful pretzel recipes for inspiration!
1. Parmesan Pretzel Bites with Parmesan Dipping Sauce, Bless this Mess
2. Brie-Stuffed Soft Pretzels with Rosemary & Sea Salt, Port and Fin
3. Bacon and Cheese Pretzel Bites, Girl in the Little Red Kitchen
4. Easy Homemade Pretzel Croissants, Bavarian Epicure
5. Chocolate Turtle Pretzel Bites, Mom Loves Baking
6. Cardamom Sugar Soft Pretzels with Orange Flower Water Glaze, The Baking Bird
xo Jus