28 Jan

VON: Fine Wine & Cocktail Bar
Nothing like cozying up on a cold winter day to a nice hot cocktail. This past weekend it was pretty snowy in NYC. I was out with my friend Christina who also has a blog (Minnie in Manhattan). We were trudging through the snow struck streets taking photographs of the city and her pup, Minnie, until our fingers were frozen. Unable to bear another minute of the cold, we dropped inside the cute little wine bar on Bleeker street called VON. The interior was rustic and reminiscent of a medieval castle. Their menu consisted of a dozen or so wine options handwritten in chalk on a blackboard. Wanting to warm our fingers, we opted for the one hot cocktail option: the hot toddy. A hot toddy is a whiskey drink with water, sugar, and spices. This hot toddy was a little on the citrusy side and was garnished with a lemon wedge. The warmth definitely hit the spot.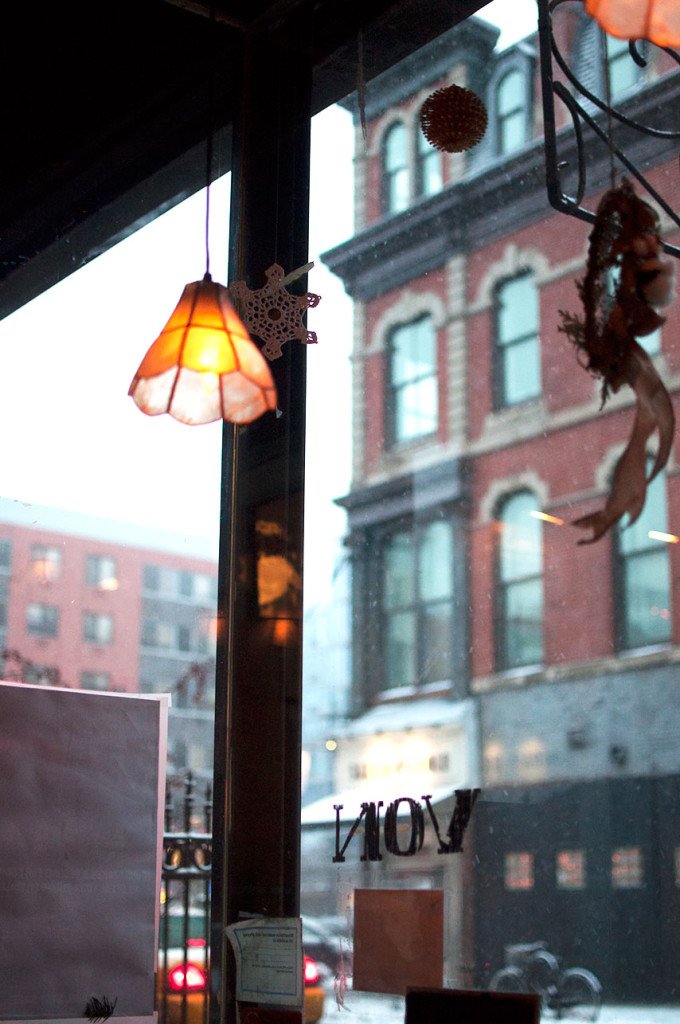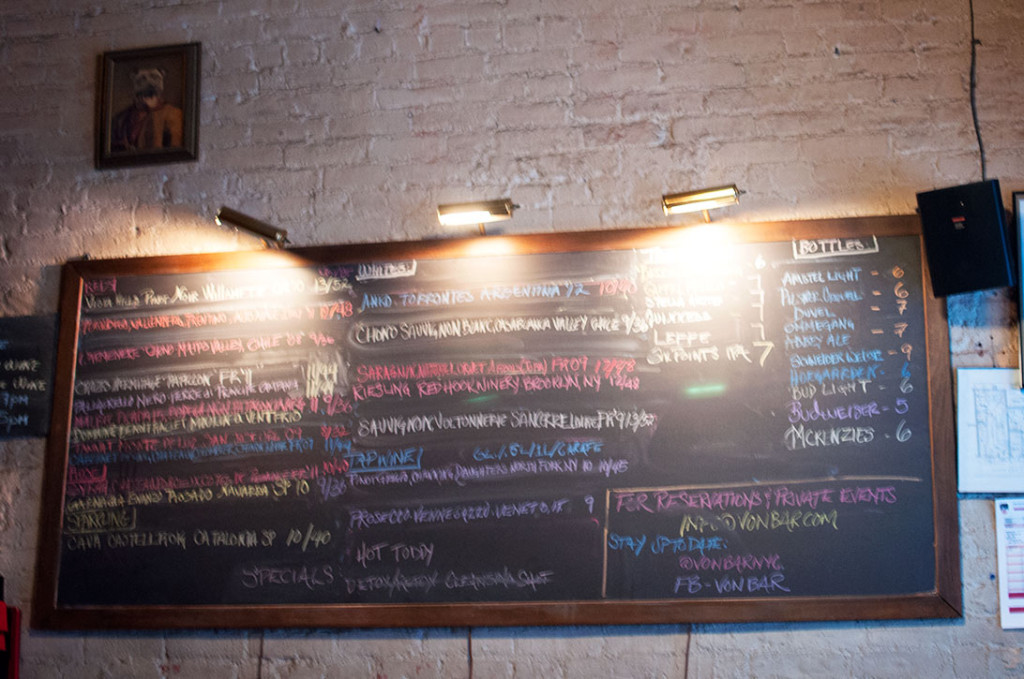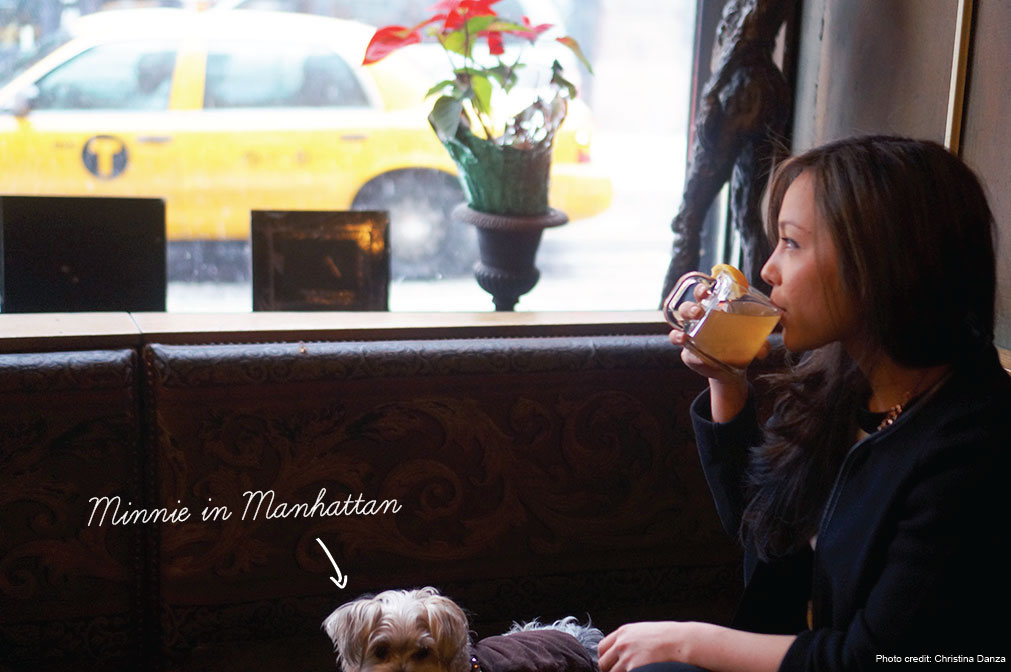 The bar itself is an a great area. It does not serve food but it is surrounded but a ton of great restaurant choices such as Saxon + Parole and Bianca. The local crowd will typically put in a reservation with the old school Italian restaurant next door (Bianca) and hop over to Von for a glass of wine while they wait for their table to be called.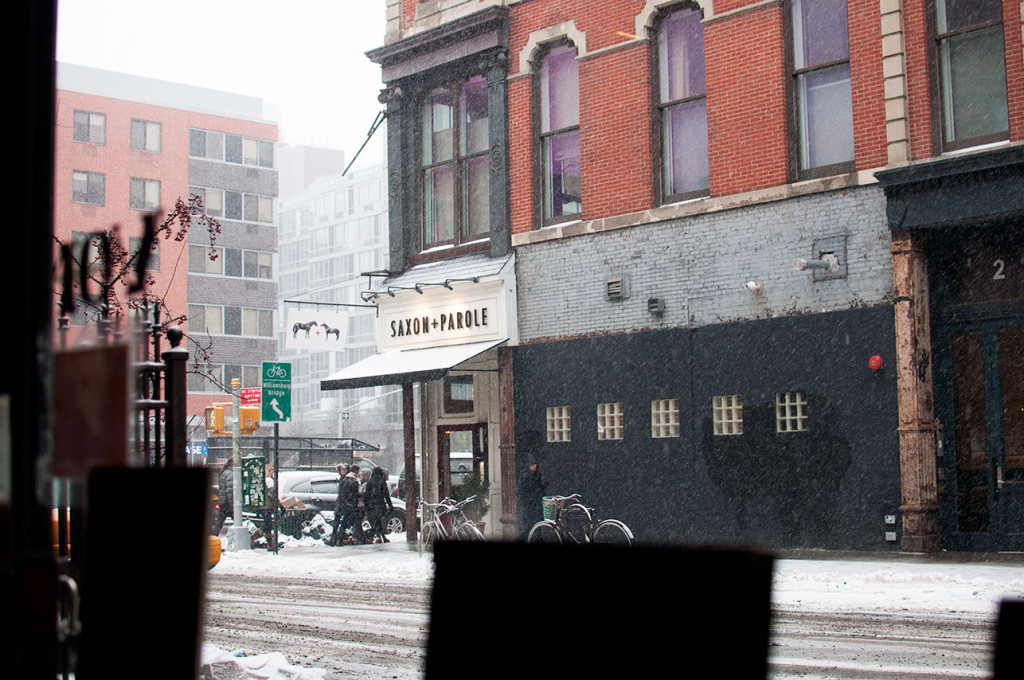 It opens at 3 pm on most days (5pm on Mondays). We went earlier in the day and it was quiet enough to chat. There were also a few groups of what looked like old college buddies catching up. All in all I would say this is a great bar to meet a few friends for a pre-dinner drink.