17 Feb

Love List 2/17/16: Brownie Recipes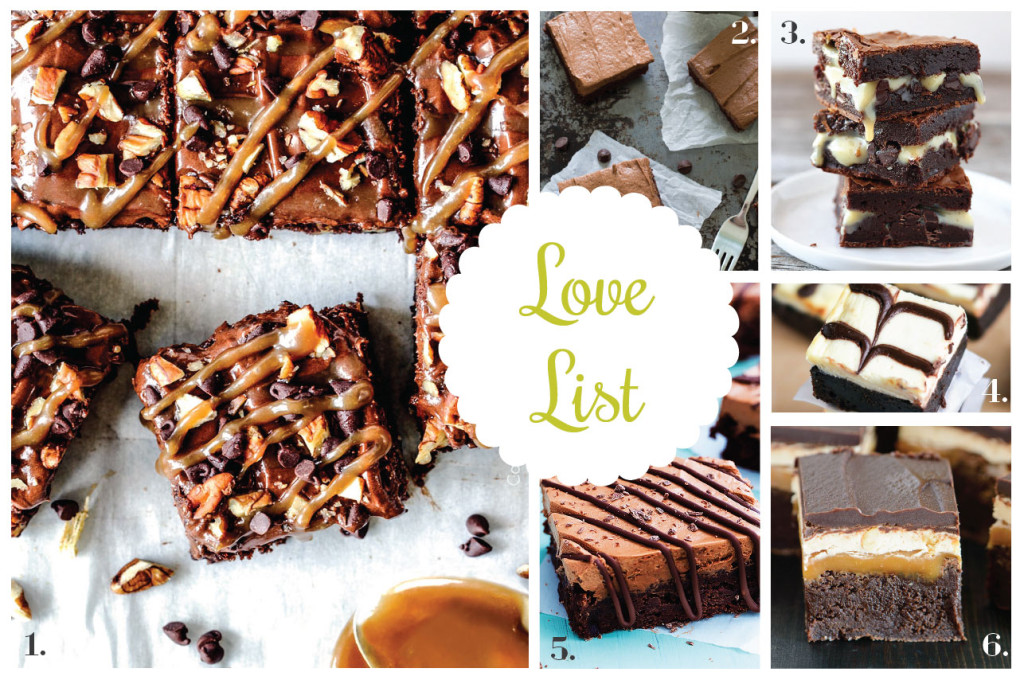 Last year I took a baking class at the Institute of Culinary Education (ICE) here in NYC. One of the recipes we had to make was for rich, fudgey, chocolate brownies. They were seriously some of the best brownies I have ever made and tried. Whenever I want to make a new brownie recipe I use that simple recipe I learned as a base and add in any fixings I'm craving at the time.
Once you have a basic brownie recipe down it really is up to your imagination for where you want to take it! Check out the below recipes for some creative and delicious brownie ideas.
1. Poke Turtle Brownies, Carls Bad Cravings
2. Chocolate Frosted Brownies, Chef Savvy
3. Ultimate Gooey Brownies, Handle the Heat
4. Marbled Cheesecake Brownie, Bakes by ChiChi
5. Chocolate Mousse Brownies, Le Creme de La Crumb
6. Snickers Brownies, Bakes by an Introvert
xo Jus