16 Dec

Cocoa Beach, Fl. & The Bahamas
I know the posts to the site have been slim to none (really just none) as I just returned from a little Hiatus. Spent the past two weeks surrounded by family in the Bahamas! Although it was great soaking up the sun, I couldn't wait to return and share with you guys all of the fun foodie photos from the trip. I took a cruise (Carnival Splendor) down to Florida and then the Bahamas. In this post I'll share with you my onboard experience as well as the cute restaurants I came across while down there.
Considering it is currently 23 degrees in NY, the first thing I wanted to do when I got onboard that ship was to grab a fruity paradise-like cocktail and pretend it was summer. I opted for the Mai Tai which was served to me just as I would expect a tropical cocktail to look like. Vibrant pink and equipped with umbrella and fruit.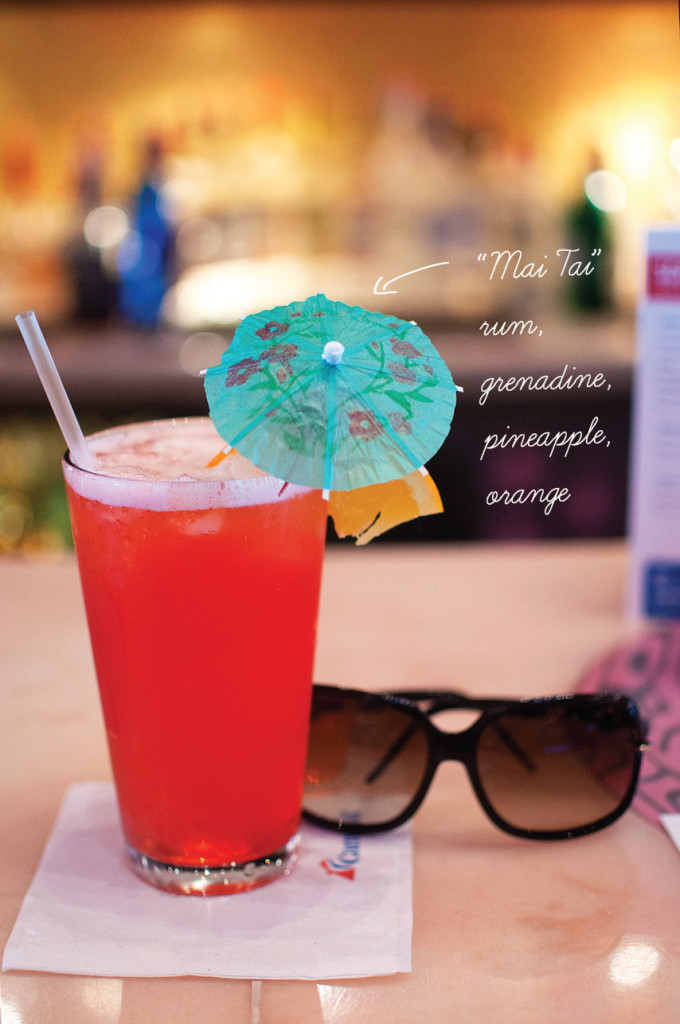 I do have to say, I have been on a few cruises before and the food always ends up being one of my fondest memories. They typically line the ship with buffets after buffets. On the main food deck, there will be your typical everyday grab and go breakfast/lunch/dinner buffets. However, every now and then the ship will hold "special" buffets. For this trip, I was lucky to experience the chocolate buffet! The deck was lined with moist chocolate cakes, ice cream shaped like swans, and hot flowing chocolate fountains. It definitely got some new recipe ideas flowing in my head!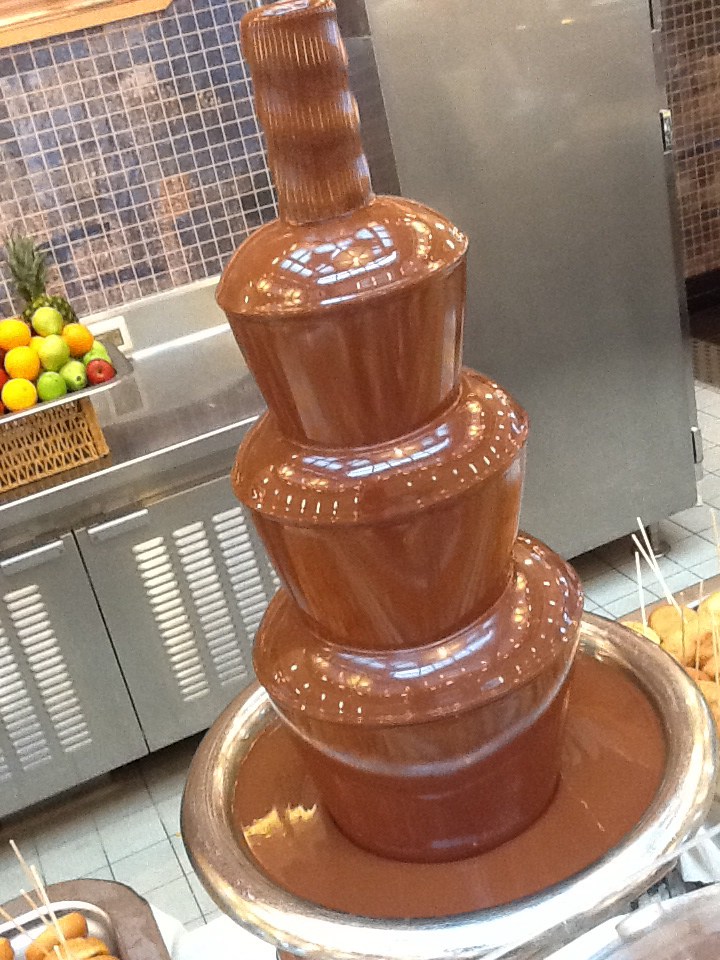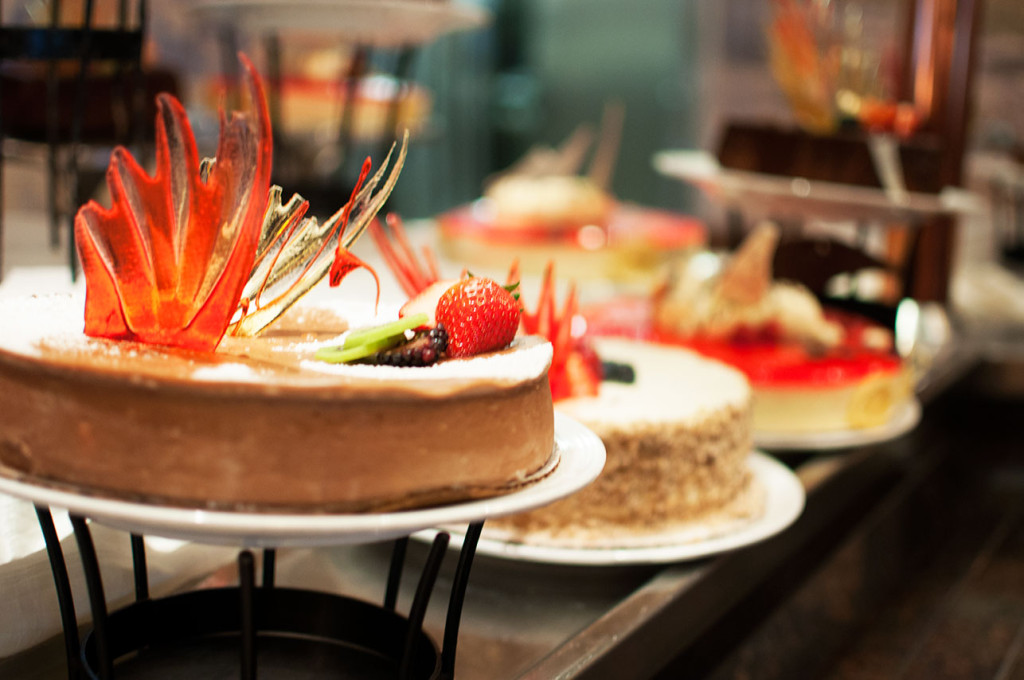 When you didn't feel like chowing down on the everyday buffet and you wanted to get a little more fancy, the ship offered formal sit down brunch and dinner. The dinner service exceeded my expectations. We had the most adorable Indonesian waitress who's smile could light up the room. Each night the staff held a show in the dinning room full of singing and dancing. The menu as well was beyond expectations with new interesting options each and every night. I was able to try dishes I wouldn't have otherwise. Some interesting dishes they offered were peaches and cream soup and shark bites.
Below are a few photos of the more traditional dishes that I absolutely loved: caprese con mozzarella di bufala and baked apples with puff pastry.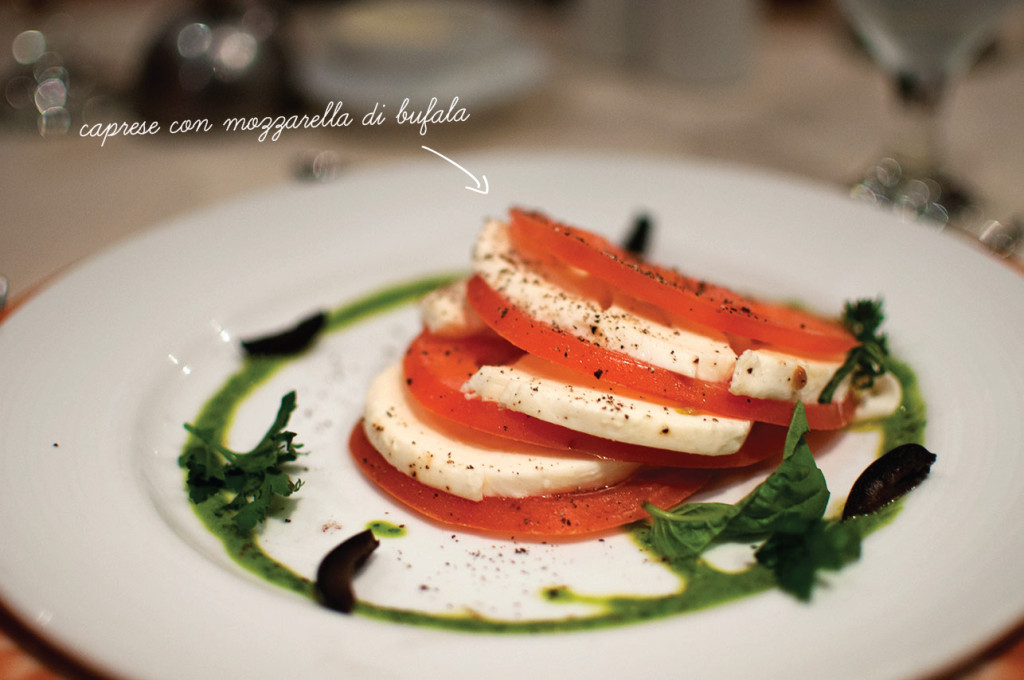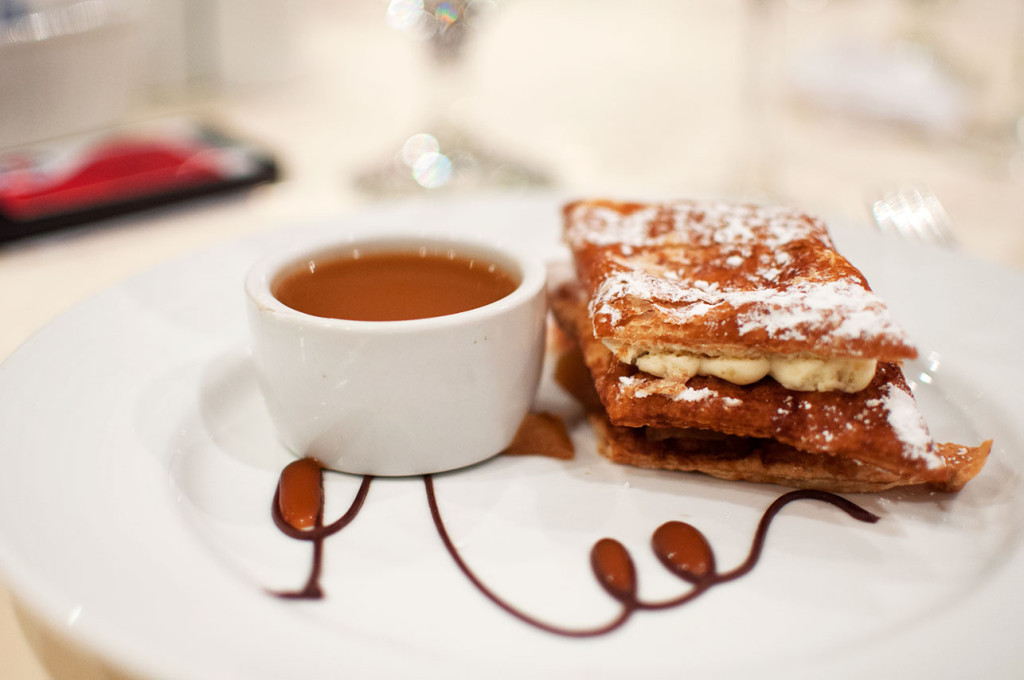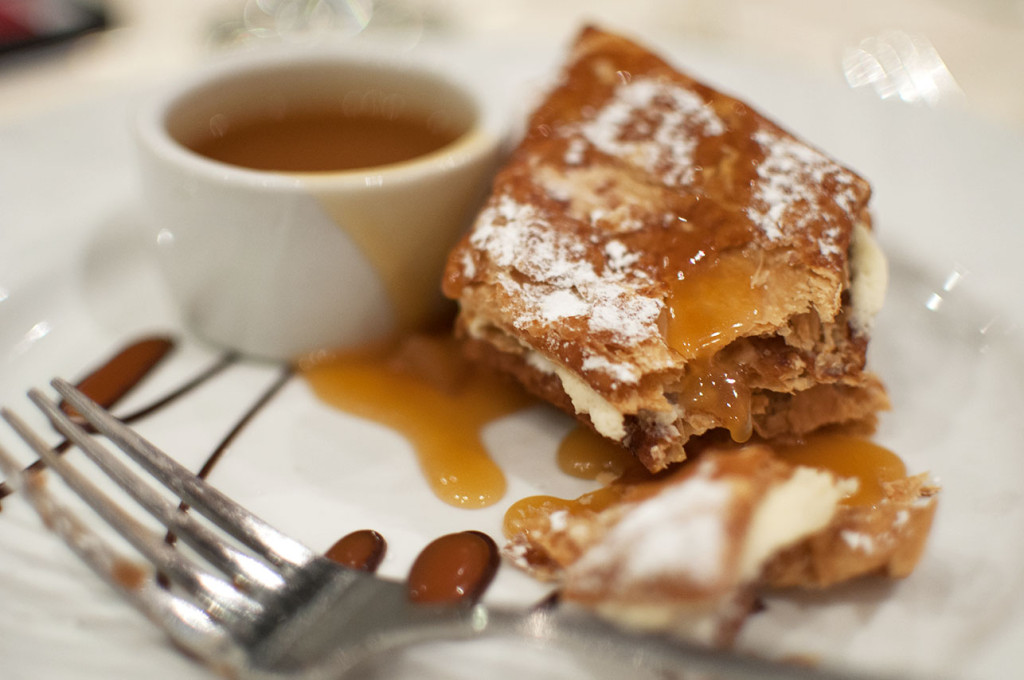 I do have to admit, the onboard meals were often big and heavy so it was nice to eat out on those days off of the boat. Our first stop was Cocoa Beach, Florida where my family and I discovered the cutest (and most delicious) fish taco hut you'll ever find beach side. Sand Bar Sports and Grill is a colorful and fun sports bar that is just steps from the beach.  It may be tiny on the outside but the colorful and unique rock entrance will be sure to grab your eye from the highway. As you enter, you'll notice sports flags cascading from the ceiling and, if you love sports, you'll know you're in the right place to have a good time.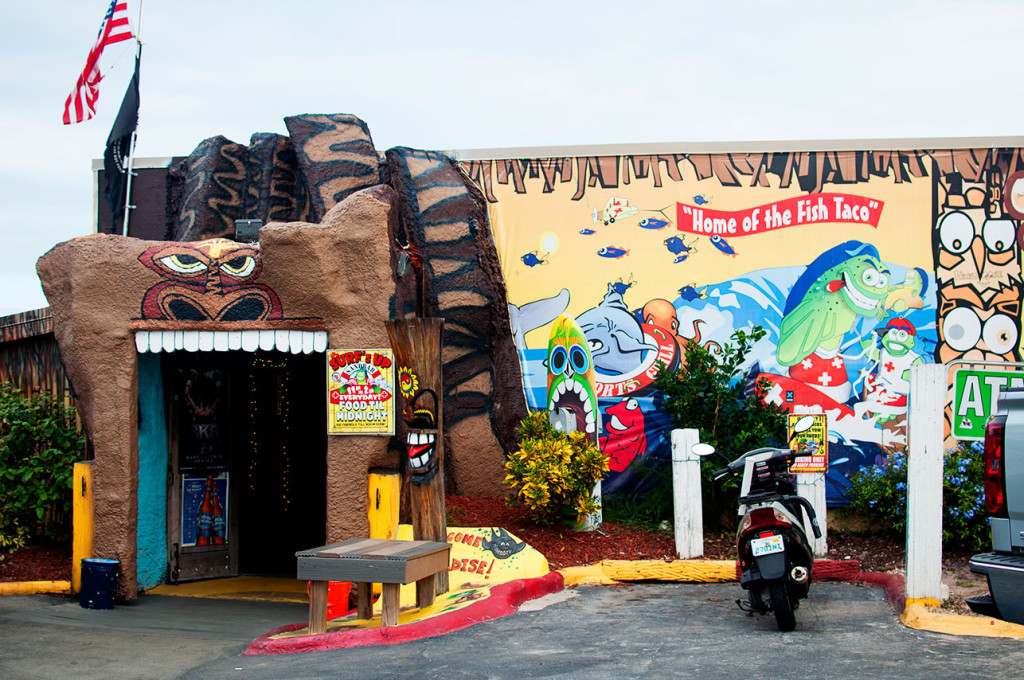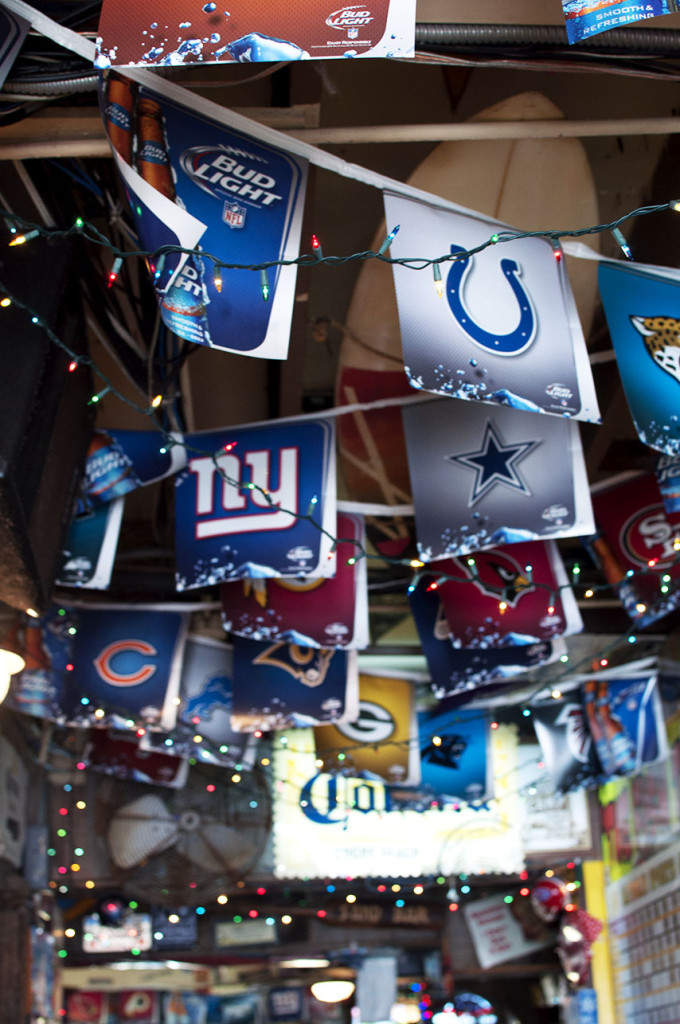 They are known for their fish tacos and would highly suggest trying them out. They run a special for three tacos you will get a free side of rice and beans. They also even make and bottle their own hot sauce! I do love hot sauce and can usually withstand all types of heat and I do have to say, this one is SPICY.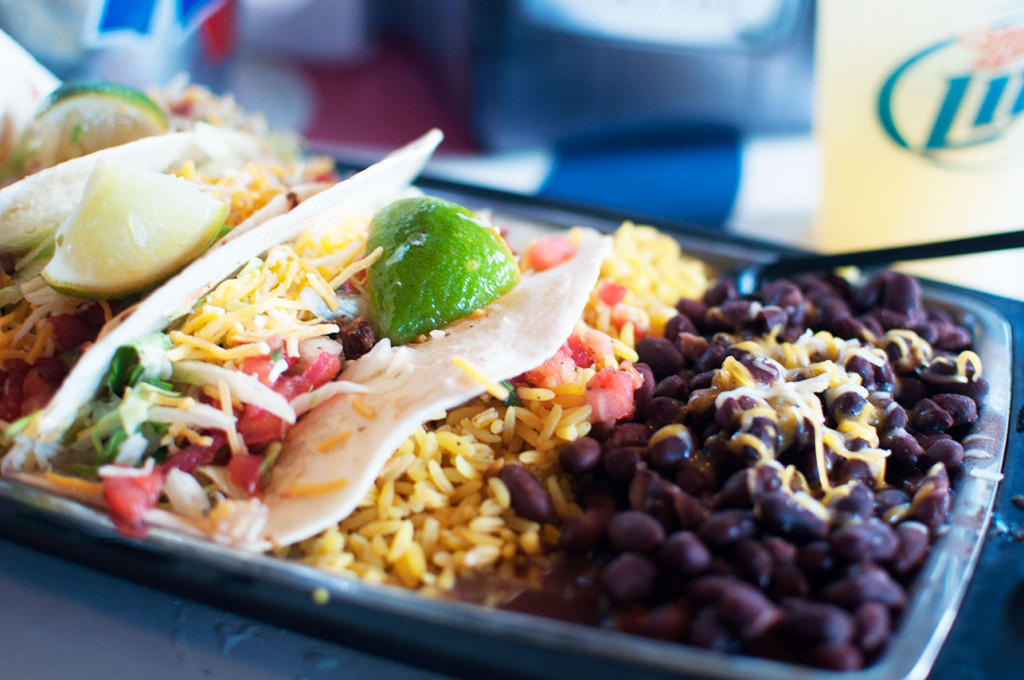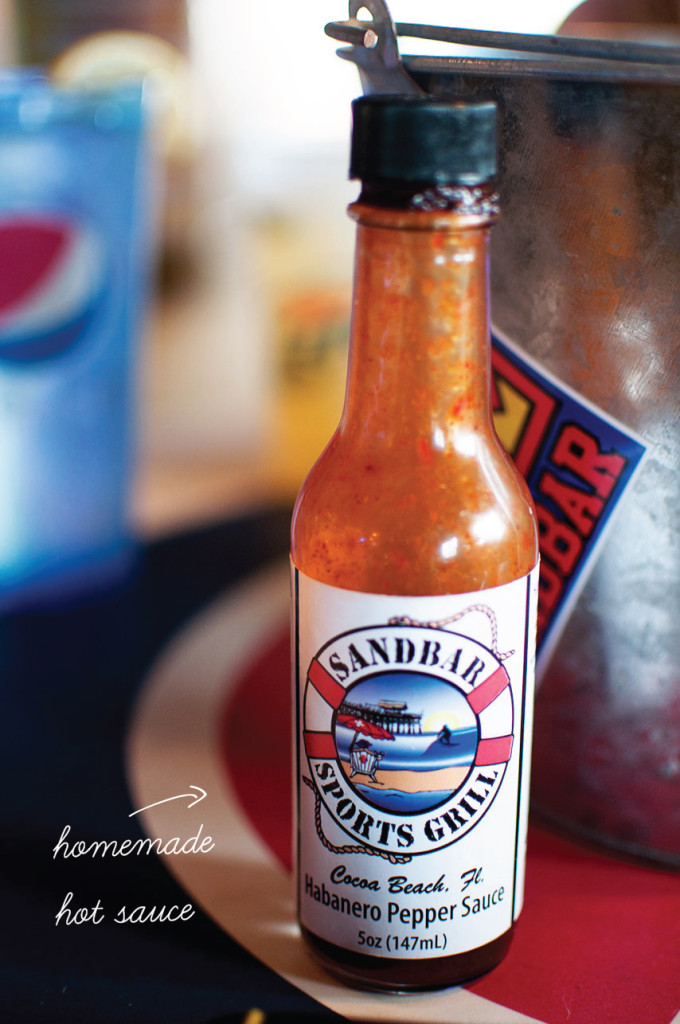 The second half of the trip was spent exploring the Bahamas. The photos featured below are from Port Lucaya in Freeport. If you do get the chance to visit Freeport, I suggest taking the taxi bus over to Port Lucaya where you can enjoy the sand, water, and shopping center. Once you get to port Lucaya, you are able to walk from place to place. Another tip, if you are a water love do the banana boat ride! We were able to take a banana boat out to where they filmed Pirates of the Caribbean and it was one of the greatest experiences ever!
Ok back to the food. At Port Lucaya we discovered a cute outdoor restaurant in the shopping plaza and was able to try out their local "conch fritters". If you go to the Bahamas, trying the conch fritters is a must. They make a great snack or appetizer and pair well with one of their bahamian Sands beers. Crunchy on the outside and chewy on the insides, these little fritters were gone in mere seconds. This restaurant served them with a spicy, creamy sauce. You can also get these roadside at small carts where the person will scoop out the fresh conch and fry it right in front of you!