06 May

Love List 5/6/15: Wine Based Recipes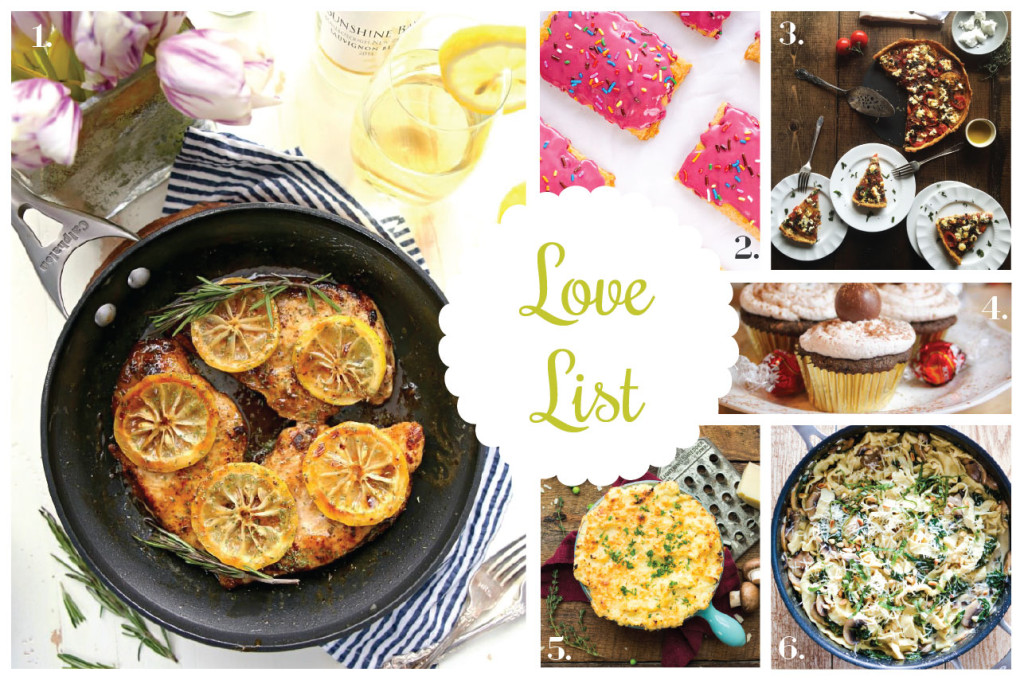 I absolutely love nights where I'm just at home enjoying a glass of wine accompanied by a selection of delicious cheeses. More recently, I've started experimenting with wine and cooking. One of my favorite ways to incorporate wine is to pan sear chicken and then make a pan sauce with a dry white wine after the chicken has cooked through.
If you haven't incorporated wine into your cooking yet then I would definitely encourage it! This week I've rounded up a handful of recipes to try out.
1. Skillet Lemon Chicken, The Cookie Rookie
2. Pop Tarts with Fig Jam and Port Wine Glaze, F&B Department
3. Heirloom Tomato Tart, Lyndsey Eden
4. Chocolate Merlot Truffle Cupcakes, Badger Kitchen 
5. Celery Root and Gruyere Shepard's Pie, Reclaiming Yesterday
6. Mushroom and Spinach Pappardelle Pasta, Cooking and Beer
Do you have any favorite dishes that incorporate wine?
xo Jus