28 Sep

Kitchen Mouse in Highland Park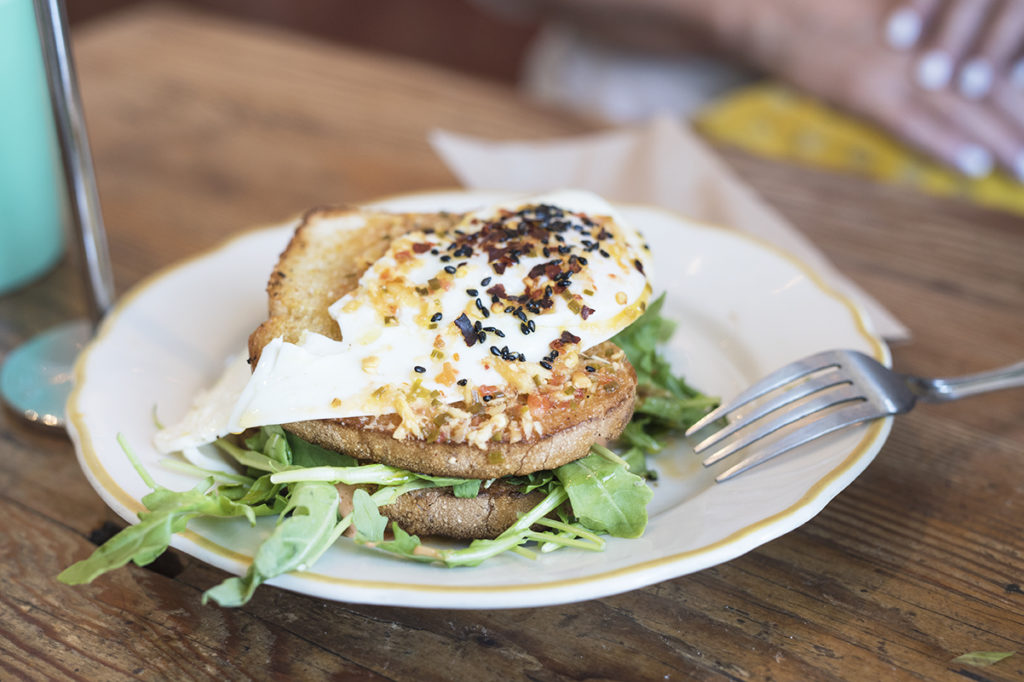 When I went to visit my brother in LA, trying trendy restaurants was top on my list. One of the places we went to is Kitchen Mouse in Highland Park. Since I took the week off of work, we were able to go there on a weekday and beat the weekend crowds. My brother said that on weekends, the line will actually go out the door and around the corner!
The decor had a cute retro vibe to it. Coffee mugs and other accents were decked out in a sea foam green color and all of the table signs had an art decco font. The silverware was vintage and the tables were long stretches of wood. Instead of sitting down and having a waiter, you go up to the counter, order your food and get a number for your table. Coffee is self serve and overall the atmosphere was very relaxed as if you were just hanging out at your favorite spot and you made yourself at home.
It was hard to decide what to get because the menu is pretty big for brunch. The options are mostly vegetarian or vegan but it sure didn't feel like it! I ordered the huevos rancheros which was very hearty and filling. When I first ordered, I wasn't sure how filling it would be so I ordered avocado on the side but I definitely could have done without it.
My family ordered the morning glory bowl, a breakfast sandwich, and Mikey's Chilaquiles. I tried some of the breakfast sandwich and even though it sounds pretty basic, I think it was honestly my favorite!
Overall, we were very happy and FULL when we left. I definitely want to go back the next time I'm in the area!
xo Jus