19 May

Love List 5/19/17: Pizza Party!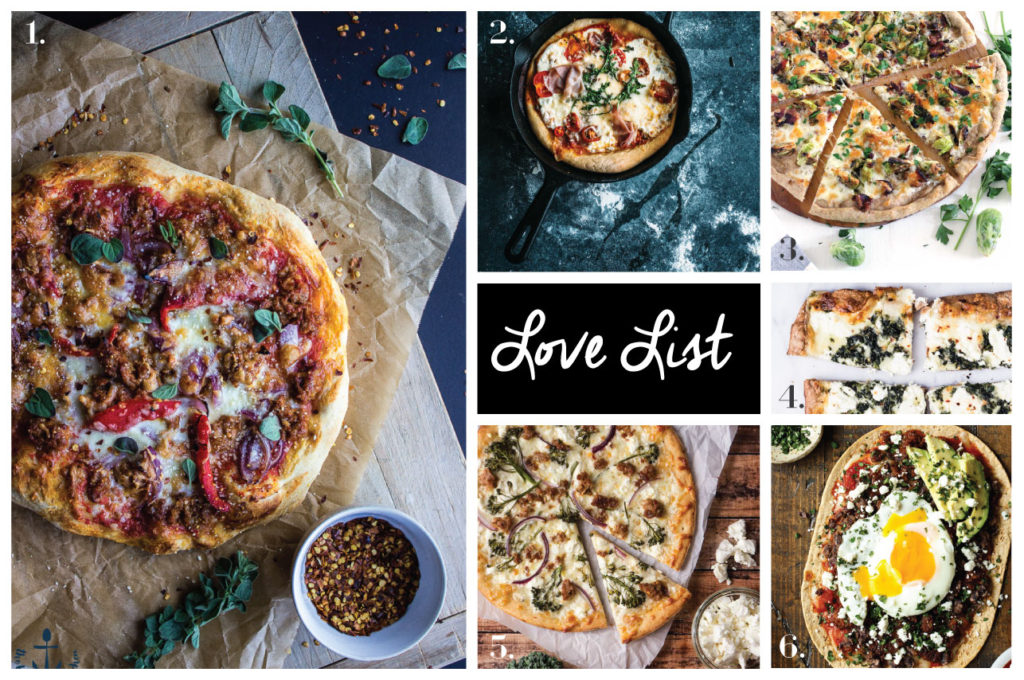 Happy National Pizza Party Day! Yes, that is a real thing. It truly does exist and it is TODAY. So if you are a pizza lover like myself you'll be celebrating with a warm pie topped with gooey cheese and all the fixins. For the love list this week, I thought it would only be appropriate to feature delicious pizza recipes to inspire you to celebrate with a creative pie (or two)!
1. Spicy Sausage Pizza with Roasted Red Pepper and Onion, The Beach House Kitchen
2. Prosciutto and Mozzarella Skillet Pizza, The Almond Eater
3. Brussels Sprout and Bacon Pizza, Bowl of Delicious
4. Whole Wheat Spinach Goat Cheese Pizza, Eat Good 4 Life
5. Broccolini & Sausage CauliPower Pizza, Foraged Dish
6. Huevos Rancheros Flatbread Pizza, Shared Appetite
What are your favorite pizza toppings?
xo Jus