13 Jan

Love List 1/13/16: Kitchen Crafts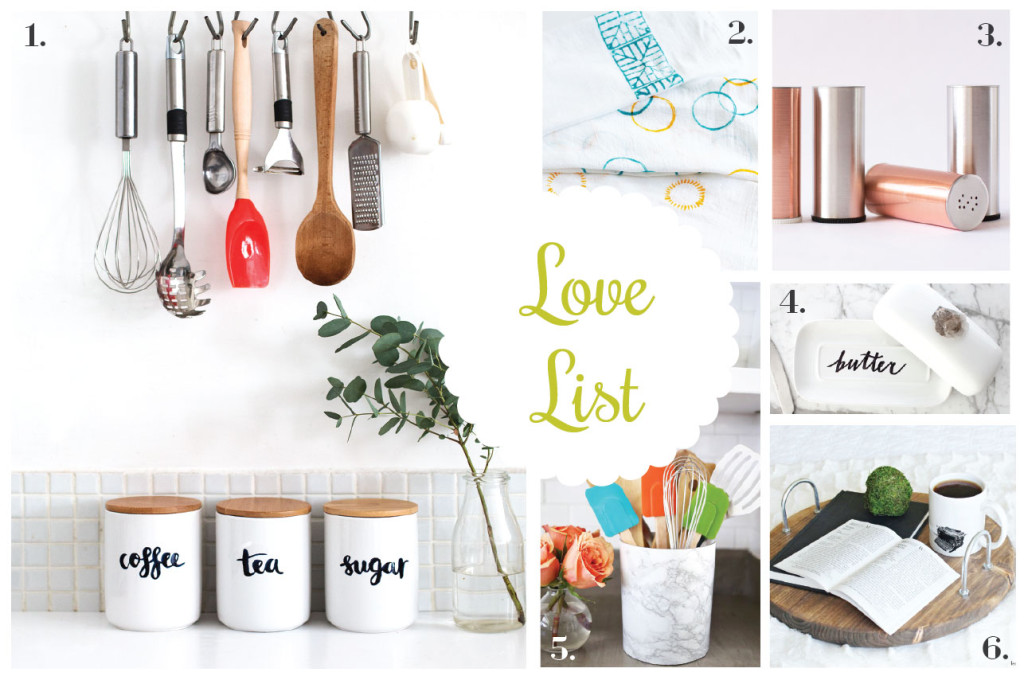 It's already been about 6 months since I've been living in my new apartment and I am still not settled! My kitchen is much smaller than the kitchen in my last apartment so I am having a bit of a hard time trying to find place for all my tools and such.
This month I've been searching for unique and fun ways to organize small kitchen and in the midst of my research I came across a handful of cute DIY projects to help give your kitchen a little fresher.
Be sure to check out the DIY projects below if you've got an itch to spruce up your kitchen!
1. Brush Lettered Storage Jars, The Lovely Drawer
2. Stamped Dish Towels, Small + Friendly
3. Metallic Salt and Pepper Shakers, Brit + Co
4. Made by Hand: The Butterdish, Griffanie
5. Marble Utensil Holder, A Beautiful Mess
6. DIY Wooden Tray, Learning Creating Living
xo Jus