08 Nov

Love List 11/8/17: Thanksgiving Crafts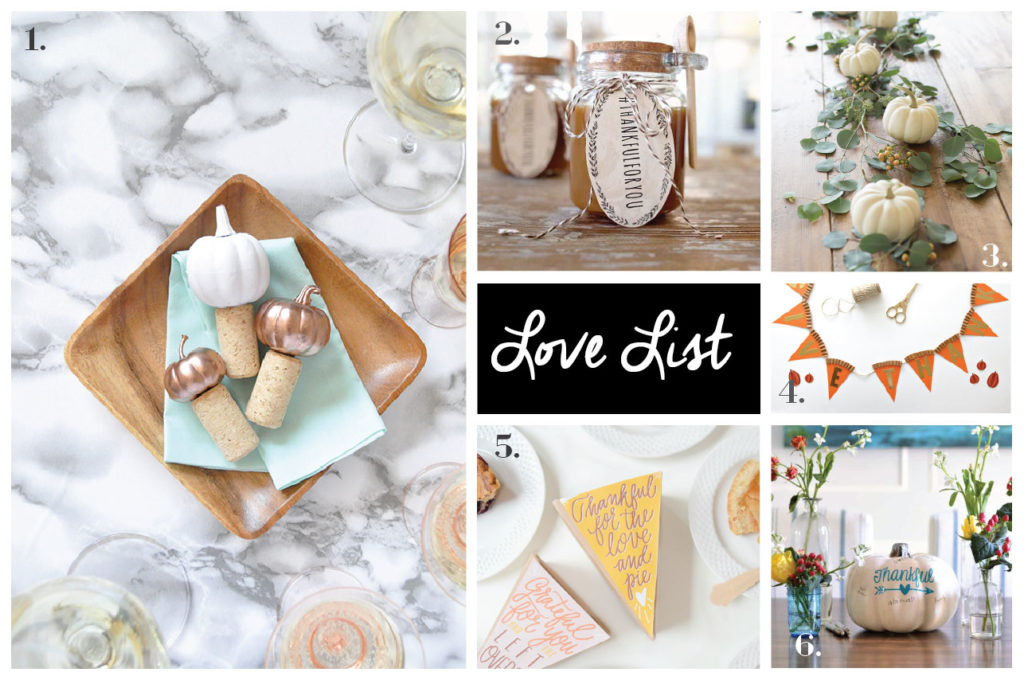 I have been MIA from creating my regular Love List series for over a month now – how terrible! Really dropped the ball here but looking forward to picking it back up. My love list series is one of my favorites because I get to browse the web for a few hours in awe of all the amazing projects and recipes other bloggers/creatives are coming up with!
To get things kicked off again I'm starting with a roundup of Thanksgiving crafts because I know that's on everyone's mind right now! Are you hosting this year? And if so, any tricks you have up your sleeve you can share with others?
1. Pumpkin Wine Stoppers, Snowdrop & Co
2. Salted Caramel Guest Favors, Five Marigolds
3. Five Minute Pumpkin Table Runner, Julie Blanner
4. Give Thanks Pumpkin Pie Garland, White House Crafts
5. Thanksgiving Leftover Labels, Minted.com
6. Easy Pumpkin Center Piece, Burlap and Blue
xo Jus