03 Feb

Love List 2/3/16: Valentine's Day Crafts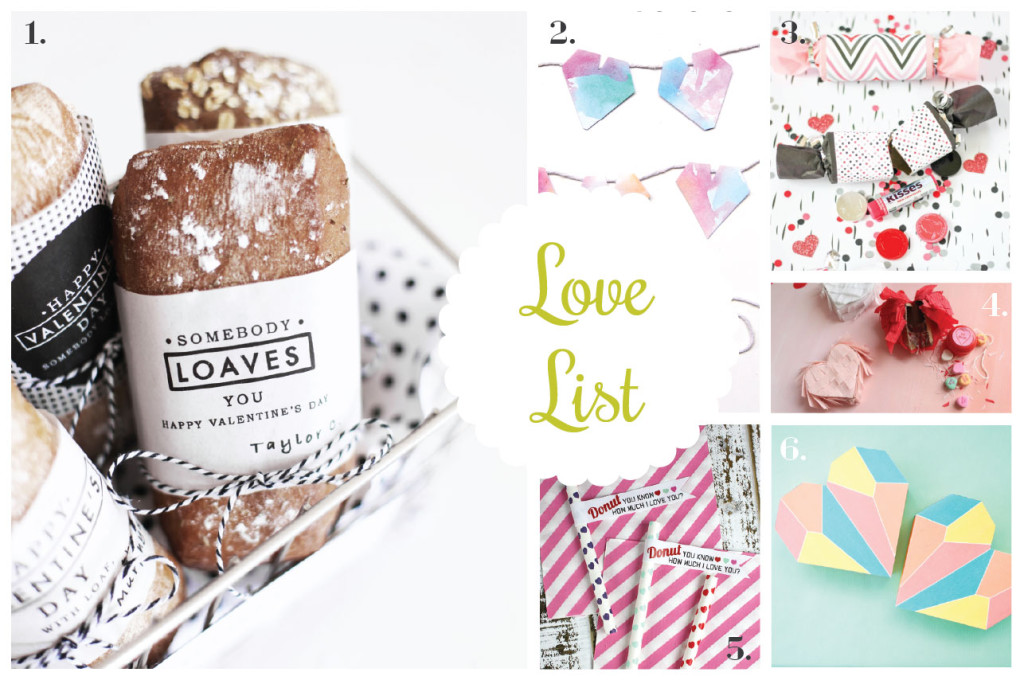 Valentine's Day is one of my favorite holidays mainly because of all the amazing pink and red heart shaped decorations and treats out there! I've been scanning some of my favorite sites for a little Valentine's Day inspiration and I have to say there are a lot of creative and cute ideas out there this year! I rounded up a handful of adorable valentine's crafts below. Check them out if you are feeling a little creative and want to make handmade gifts for that special someone!
1. Somebody Loaves You, Kristi Murphy
2. Watercolour Heart Garland, Paper and Pin
3. Valentine Poppers, The Crafting Chicks
4. Mini Heart Breaker Pinata, A Joyful Riot
5. Donut You Know How Much I Love You, Christina Williams
6. Heart Gift Box Template, Next to Nicx
What do you all have planned for Valentine's Day?
xo Jus