03 Dec

Love List 12/3/14: Cookies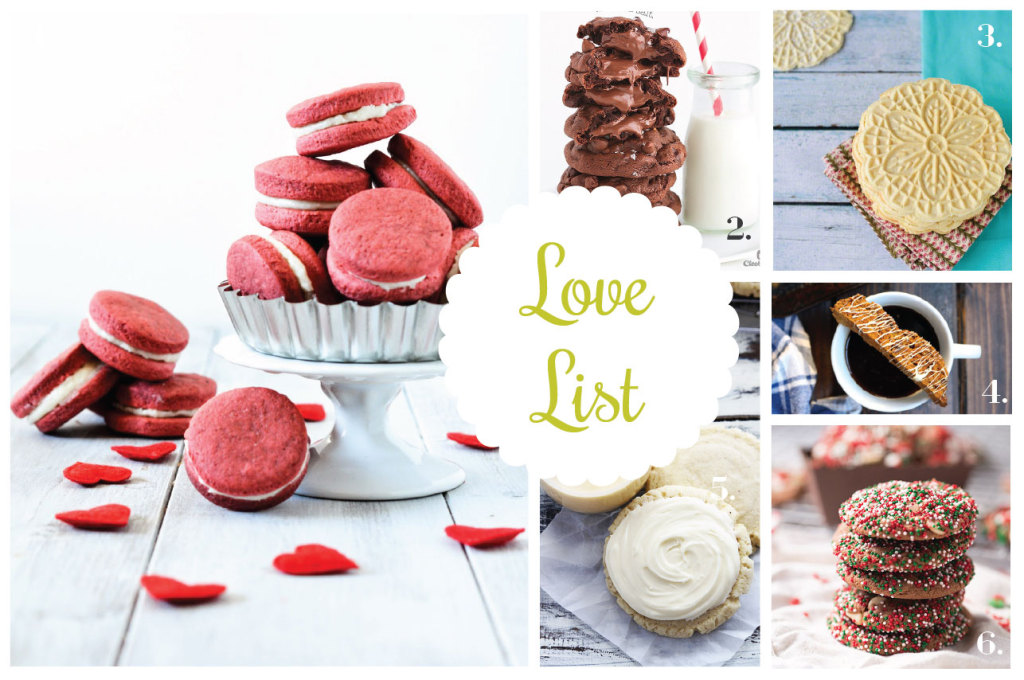 Tomorrow (December 4th) is National Cookie day! With the holidays around the corner, I feel like we're officially entering cookie season. Every year I always make it a tradition to make dozens of different cookies and package them up for friends and family. This week's love list is to help inspire your upcoming cookie baking sessions.
1. Red Velvet Oreos, Peaches & Cream
2. Nutella Therapy Cookies, Cleobuttera
3. Pizzelle, Kitchen Confidante
4. Pumpkin Pecan Biscotti, Thyme & Tamarind
5. Eggnog Sugar Cookies, Creme de la Crumb
6. Nutella White Chocolate Chip, This Gal Cooks
What's your favorite cookie to make around the holidays?