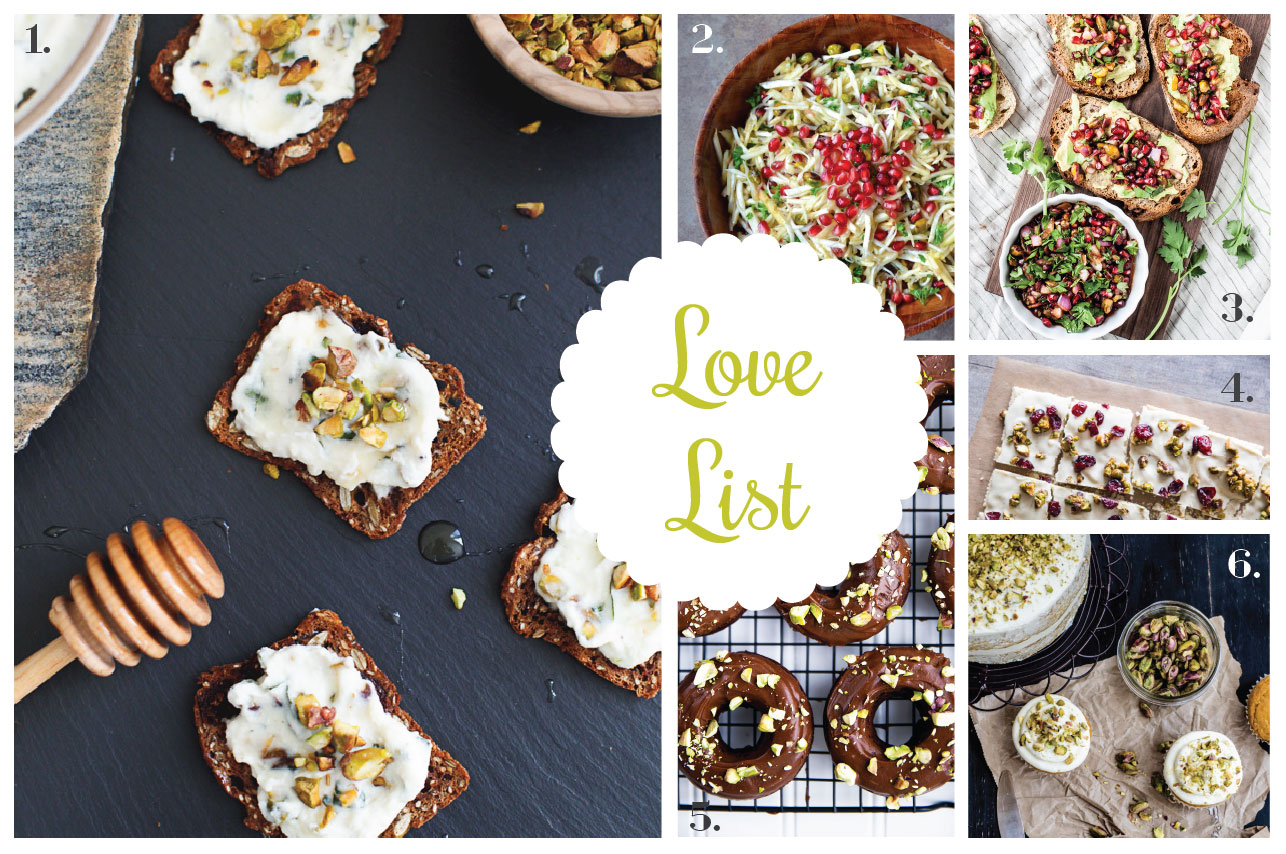 25 Feb

Love List 2/25/15: Pistachio Recipies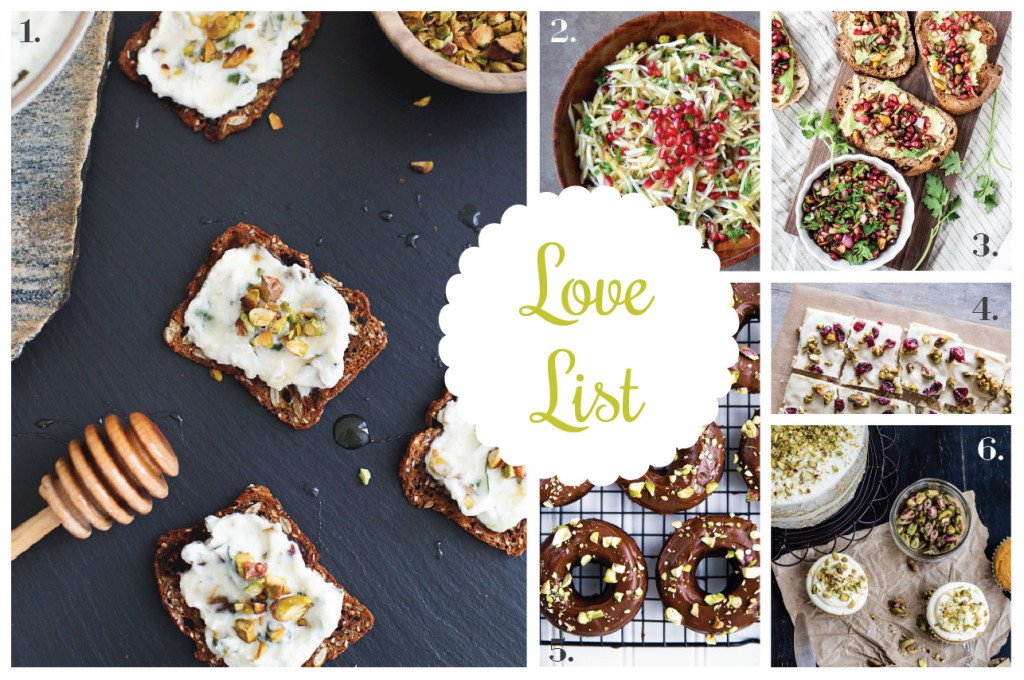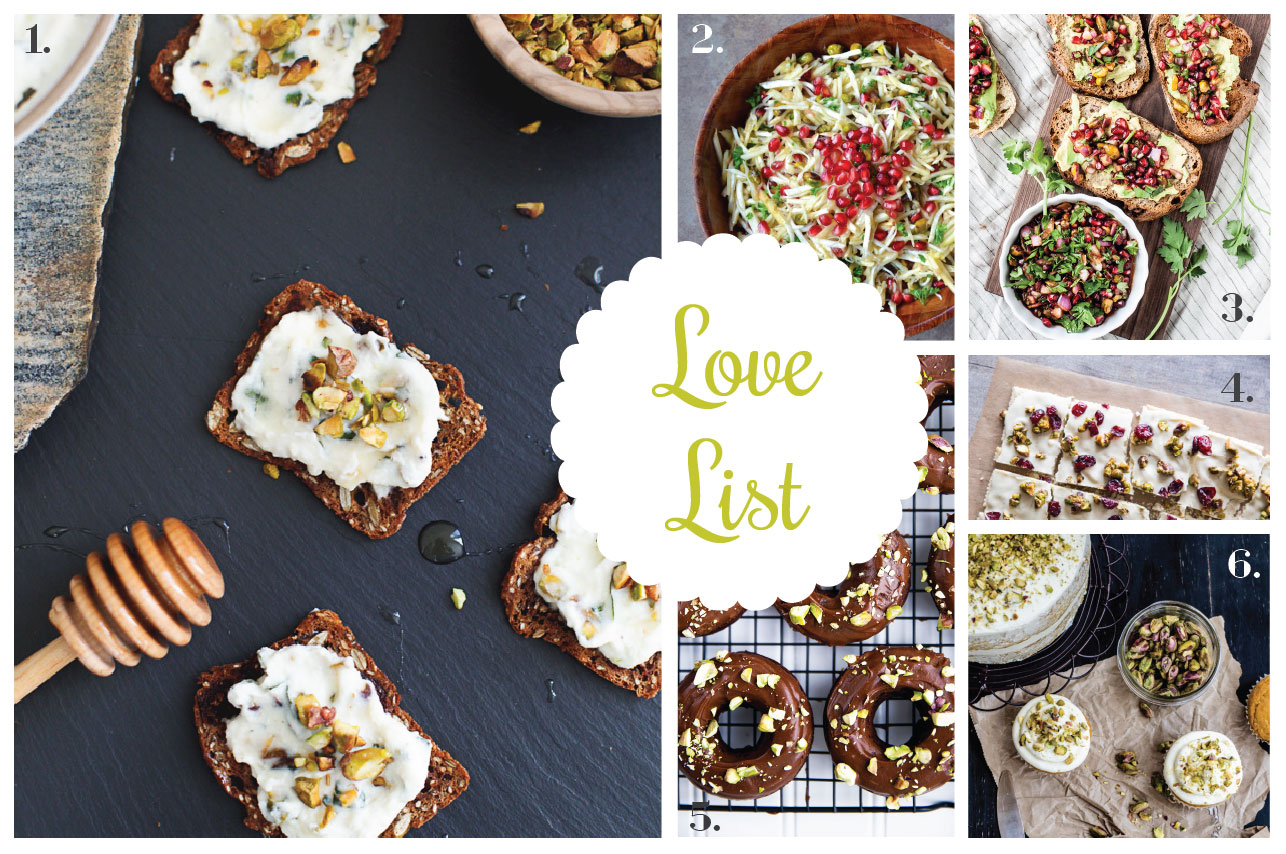 The love list this week is all about pistachios since tomorrow is National Pistachio day! The list includes, snacks, salads, and sweets. I know I'll be in the kitchen tomorrow whipping up treats to celebrate!
1. Pistachio Basil Ricotta Spread with Honey, Snixy Kitchen
2. Celery Root and Apple Salad, Every List Bite
3. Dishing Up the Dirt, Pomegranate and Pistachio Relish
4. White Chocolate Saltine Bark, Veggie and the Beast
5. Double Chocolate Glazed Donuts, Broma Bakery
6. Fruity Coconut Semolina Naked Cake, The Moonblush Baker
What's your favorite pistachio recipe?
xo Jus