18 Mar

Love List 3/18/15: No Bake Recipes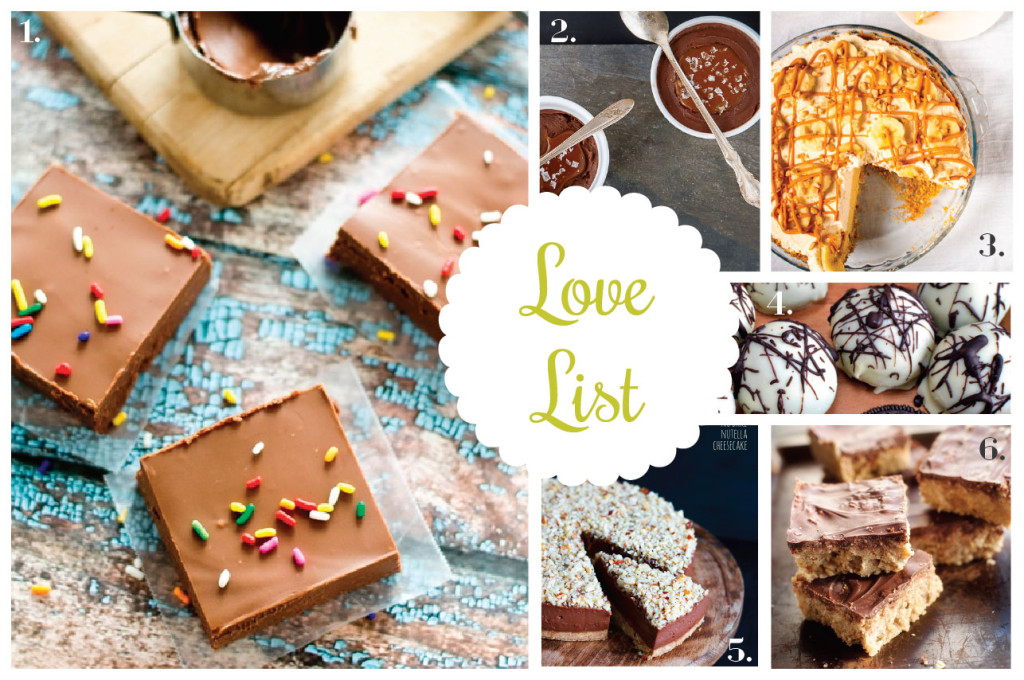 I'll admit that I have a huge sweet tooth. Guaranteed 90% of the times you walk into my kitchen there will be some sweet treat resting on the counter or stored away in the fridge just calling your name. Sometimes things get super hectic and I don't always have the time to start up the oven or bake something complicated.
To satisfy my sweet tooth on days where baking is just not an option, I like to turn to fun and easy "no-bake" recipes. Here are a few I landed upon recently that I can't wait to try:
1. No Bake Nutella Fudge, Taste of Lizzy T's
2. Chocolate Cheesecakes + Salted Caramel Sauce, Dessert for Two
3. No-Bake Peanut Butter Banana Rum Pie, F&B Department
4. No Bake Oreo Truffles, The Cozy Cook
5. No Bake Nutella Cheesecake, Bake to the Roots
6. Peanut Butter No Bake Oatmeal Bars, pretty plain JANE
Do you have any favorite no bake recipes?
xo Jus