29 Mar

Love List 3/29/17: Lemon Desserts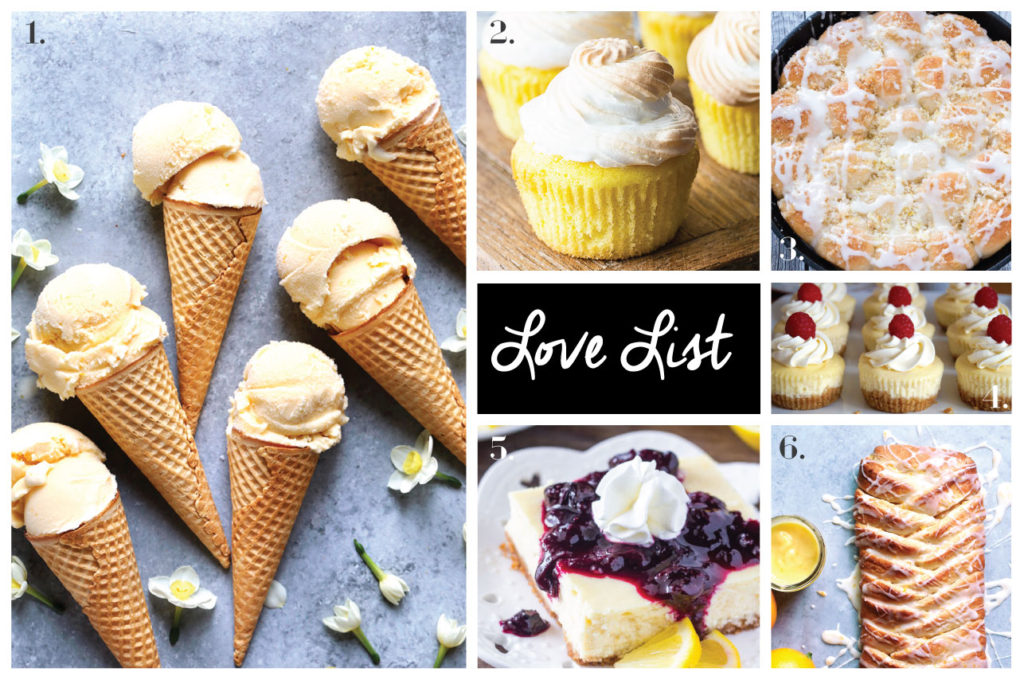 Any Game of Thrones fans out there? I avoided watching it for years because I was afraid I'd get hooked. Then I watched an episode and turns out I was right. I ended up binge watching all 6 seasons. Right now, I have Sansa's favorite dessert on my mind – lemon cake! That's because it's national Lemon Chiffon Cake day. There are enough variations of delicious lemon cake all over the web to fill up this list. However, I thought that for this love list, I'd expand it beyond cakes and do a lemon dessert round up. Here are some of my favorites:
1. Meyer Lemon Ice Cream, Tutti Dolci
2. Lemon Meringue Cupcakes, Live Laugh Rowe
3. Lemon Pull Apart Rolls, Cooking on the Front Burner
4. Mini Lemon Cheesecakes, What Jessica Baked Next
5. Lemon Blueberry Cheesecake Squares, Oh Sweet Basil
6. Meyer Lemon Danish Braid, Tutti Dolci
Do you have a favorite lemon flavored dessert?
xo Jus