21 Dec

Love List 12/21/16: Christmas Desserts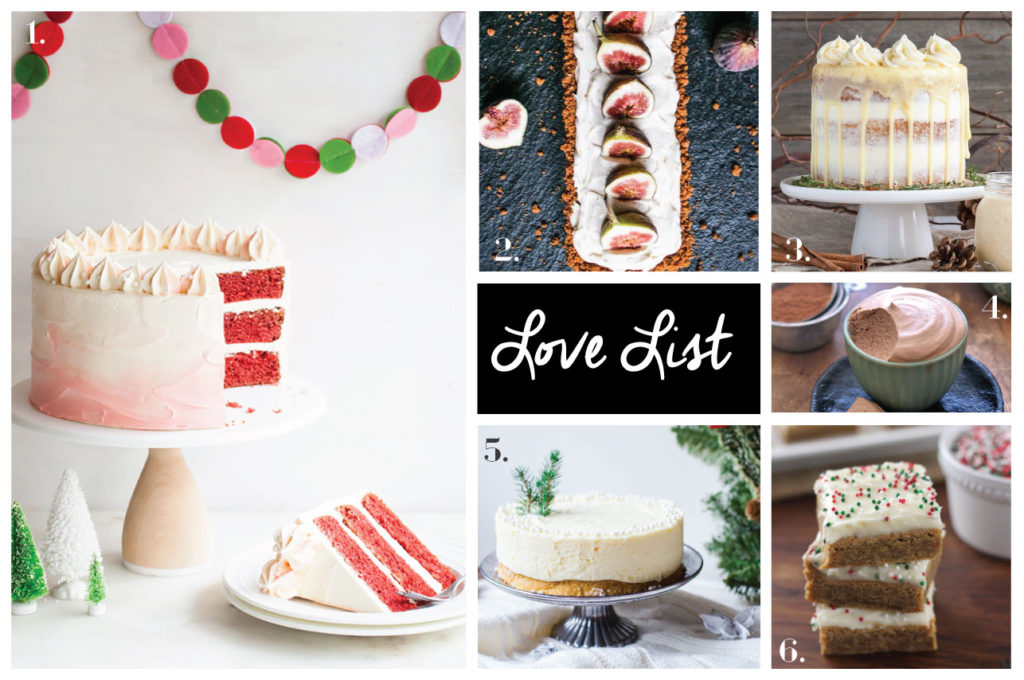 Just a few more days away until Christmas!!! I am so excited to feast on delicious food + sweets and treats! Are you hosting? What are your dessert plans? This week is a roundup of holiday desserts I am absolutely drooling over!
1. Peppermint Red Velvet Cake, the Cake Blog
2. Fig and Mascarpone Tart with a Gingersnap Crust, My Kitchen Love
3. Spiked Eggnog Cake, Liv for Cake
4. Baileys Chocolate Mousse, Lemon Tree Dwelling
5. White Christmas Truffle Cake, Vikalinka
6. Gingerbread Bars with Eggnog Cream Cheese Frosting,  A Kitchen Addiction
Do you have a traditional holiday dessert recipe?
xo Jus