08 Apr

Love List 4/8/15: Peanut Butter Jelly Time!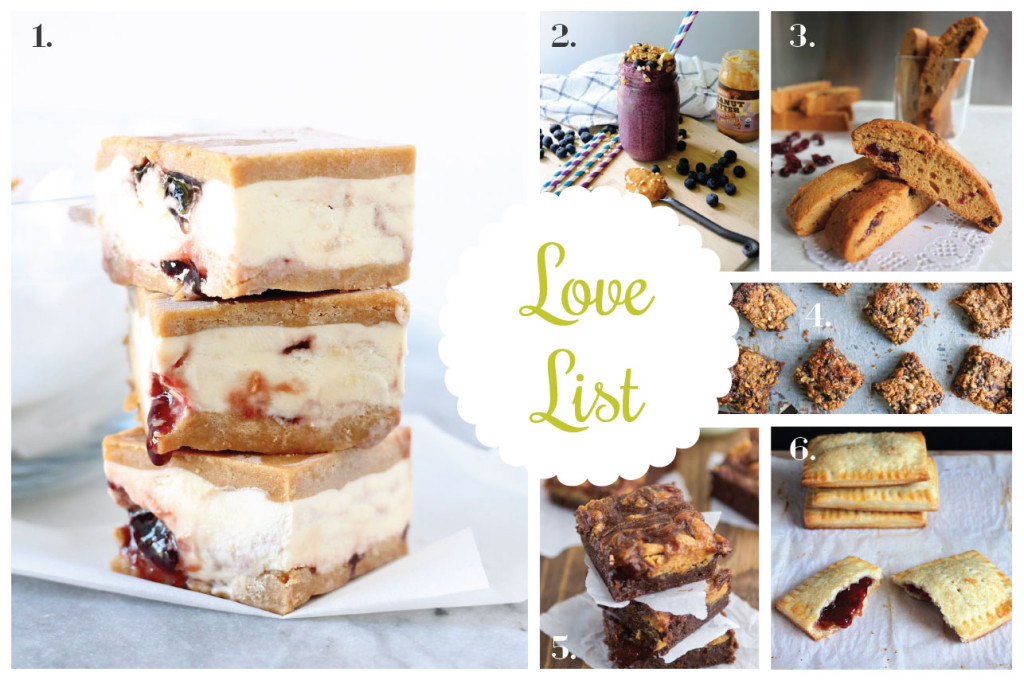 Peanut butter & jelly was my go-to lunch option during my elementary school days. My favorite part was the soft gooey interior so I always preferred the "no-crust" version.
From time to time, I still like to enjoy a simple pb&j however, deconstructing it and recreating a totally different dish is just as great. The 6 recipes below help give peanut butter & jelly a whole new meaning!
1. Peanut Butter & Jelly Ice Cream Sandwiches, Perpetually hungry
2. PB&J Smoothie, Hungry Healthy Girl
3. Peanut Butter & Jelly Cornmeal Biscotti, Andre's the Home Baker
4. PB & J Gooey Bars with Peanut Butter Streusel, Yes to Yolks
5. Peanut Butter and Jelly Brownies, Crazy for Crust
6. Homemade Peanut Butter and Jelly Pop Tarts, Wild Wild Whisk
What's your favorite way to serve up peanut butter & jelly?
xo Jus