05 Jul

Love List 7/5/17: Pasta Salads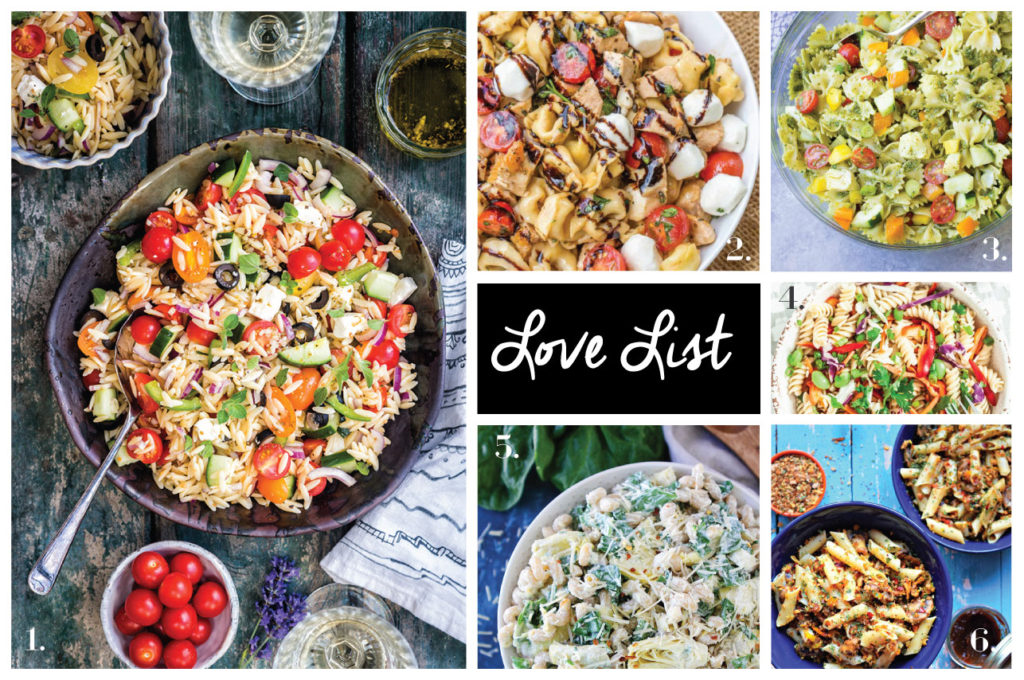 With this lovely summer weather, it is time to bring on the backyard BBQs! You know what accompanies backyard BBQs? Pasta salad. And lots of it! I love traditional macaroni salads with elbow noodles, crunchy veggies, olive oil, salt, pepper, and a little mayo.
However, if you want to stretch outside your comfort zone and whip up a pasta salad that can please a crowd then look no further. This love list is a round up of pasta salads with interesting flavor combinations!
1. Greek Orzo Pasta Salad, Supergolden Bakes
2. Chicken Caprese Tortellini Pasta Salad, Dinner then Dessert
3. Pesto Pasta Salad, Kristine's Kitchen Blog
4. Asian Pasta Salad with Sesame Ginger Dressing, Chew Out Loud
5. Spinach Artichoke Pasta Salad, Two Peas and  Their Pod
6. Garlic & Breadcrumb Pasta Salad, Cookilicious
What is your favorite pasta salad?
xo Jus