10 Oct

Neapolitan Sandwich Cookies from the trEATs Book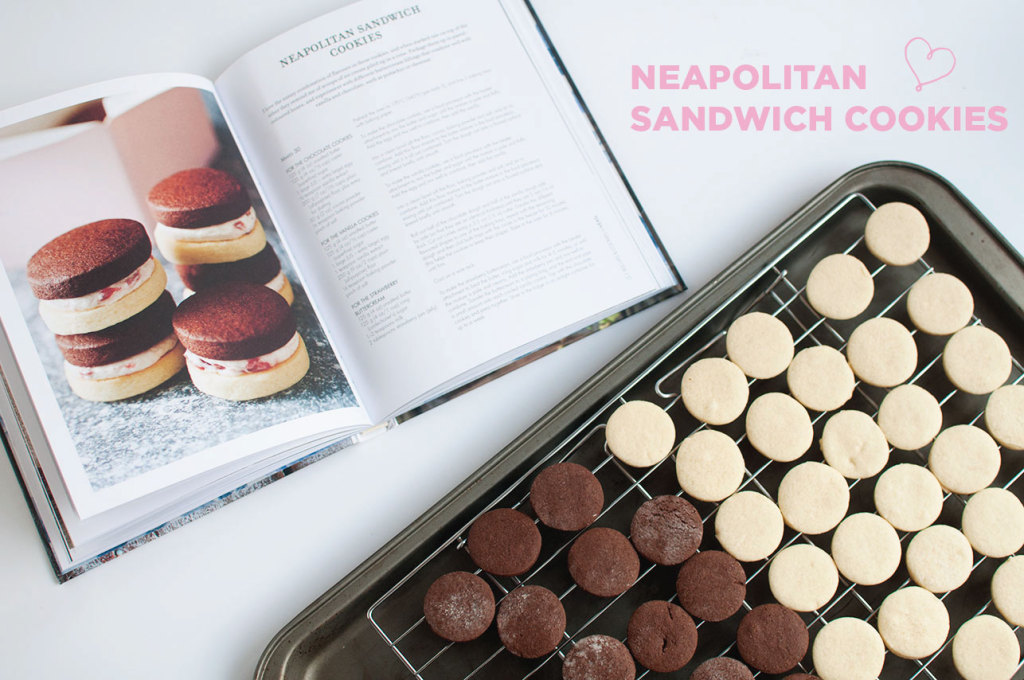 For my birthday this year, I received the trEATs book by April Carter. As you know, I looooove sweets so this book is perfect for me. All the treats in this book are also the perfect size for "gifting"and April even provides tips on how to package your baked goods!
I do plan on trying out almost all of the recipes in the book. To start, I went for the Neapolitan Sandwich Cookies and I wanted to share some photos of the finished product! The recipe made enough cookies to fill two small pastry boxes. I wrapped them in twine and sent one box off to my brother and his girlfriend and the other box to a good friend.
The cookies are tiny enough to be consumed in one bite but definitely still do the trick if you're craving a little something sweet. Hope you enjoy the photos below and if you are interested in purchasing the book to try out the recipe for yourself it's called trEATs
by April Carter. 🙂