26 Nov

Pumpkin Pie Cups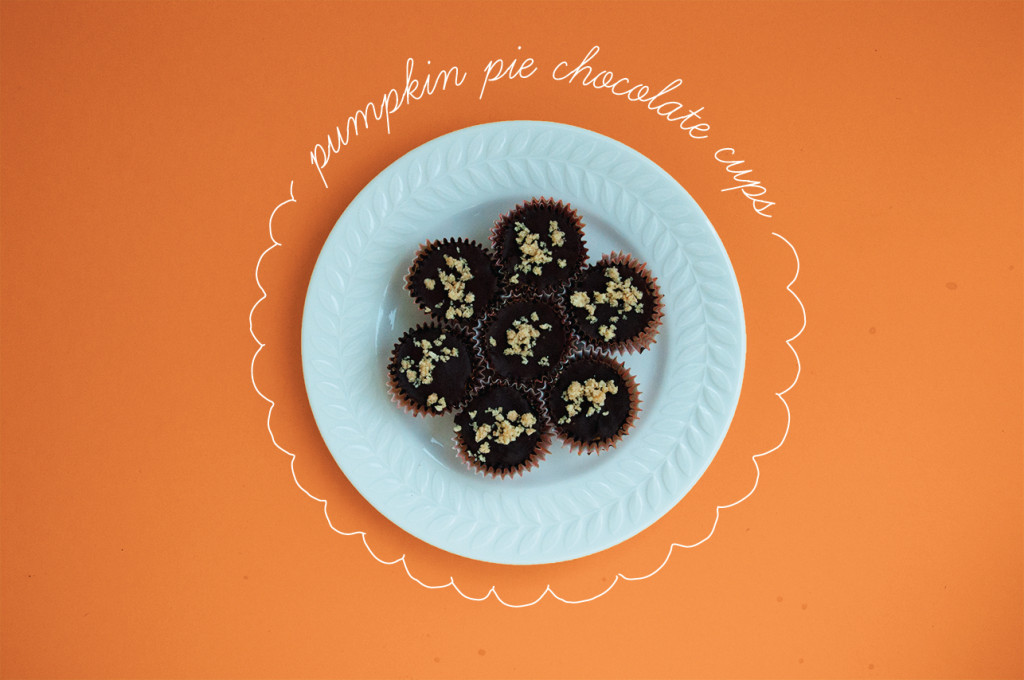 These tasty little chocolates are the perfect two-bite treats for after Thanksgiving dinner or any get together. They can also be packaged up in small boxes and be given away to friends as gifts. I was inspired to make these after my pistachio buttercups were such a huge hit, hope you all like these just as much! I do have to warn, these are a little labor intensive as the pie filling needs time to set (you can make this a day or two in advance) but they are completely worth it!
Ingredients:
1 cup of the no bake pumpkin pie filling (full recipe here you will have leftovers)
8 oz. bittersweet chocolate
6 sheets graham crackers
4 tbls. butter
You will also need:
20 mini cupcake liners
small paint brush
Directions:
Make the no bake pumpkin pie filling ahead of time, it will take time to set. You can find the recipe here. We also had quite a bit leftover from the pumpkin pie filling however, I wouldn't say that was a bad thing! We ended up mixing it in with our cream cheese and spreading it on bagels in the morning. It's absolutely delicious and you can get creative with how you consume the leftovers!
Chop up the chocolate and melt in a medium sized bowl placed over a pot of boiling water. Stir continuously until the chocolate is full melted. Once melted, drop 1 tsp of the chocolate into the bottom of a cupcake liner. Use your small paint brush to spread the chocolate around the inside of the liner until it evenly coats the entire inside. Repeat until all cupcake liners are coated with chocolate. Place in freezer and let harden for 5 minutes. Remove from freezer and add another layer of chocolate to each cup using the same method. Return to freezer.
Crush up the graham crackers until they are turned into crumbs and have a consistency a little grittier than sand. We used a food processor but this can also be completed by hand. Melt the butter and add to the graham crackers. Mix until well combined and all of the graham cracker crumbs are moist.
Remove the chocolate cups from the freezer. Spoon 1 tsp of the graham cracker into the bottom of the chocolate cup and push down so that the crumbs are compact and form a "graham cracker crust". Spoon in pumpkin pie filling until it is nearly full (leave a little room at the top to cover with chocolate). Repeat until all of the cups are filled with graham cracker crusts and pumpkin pie filling). Top each with a spoonful of the remaining melted chocolate and return to freezer or refrigerator to keep them cool. When ready to serve, remove and let the chocolate cups come to room temperature.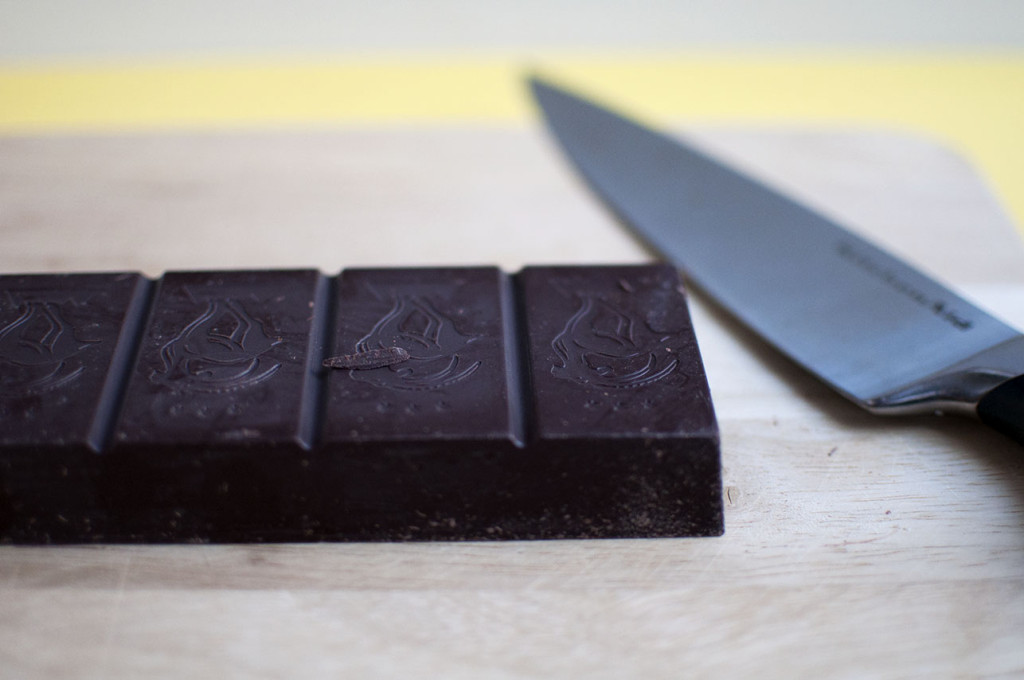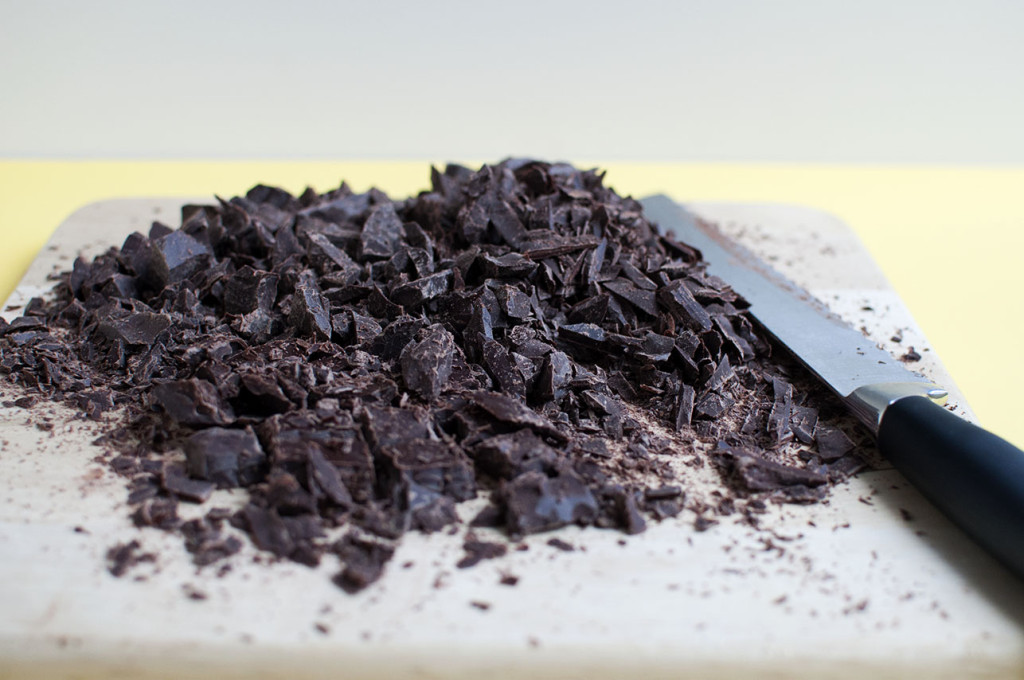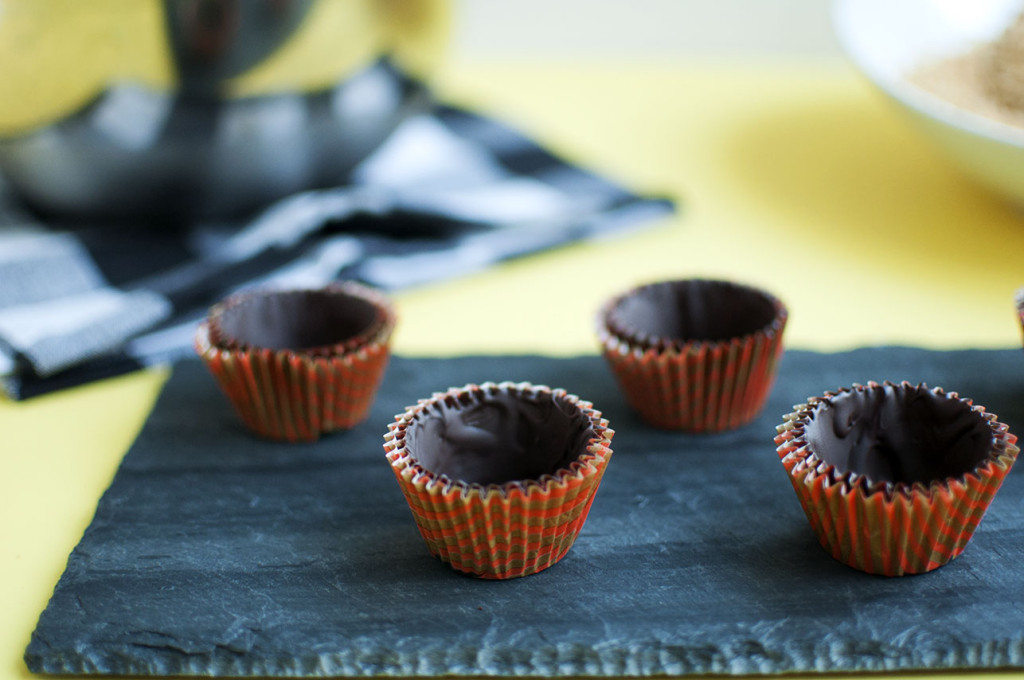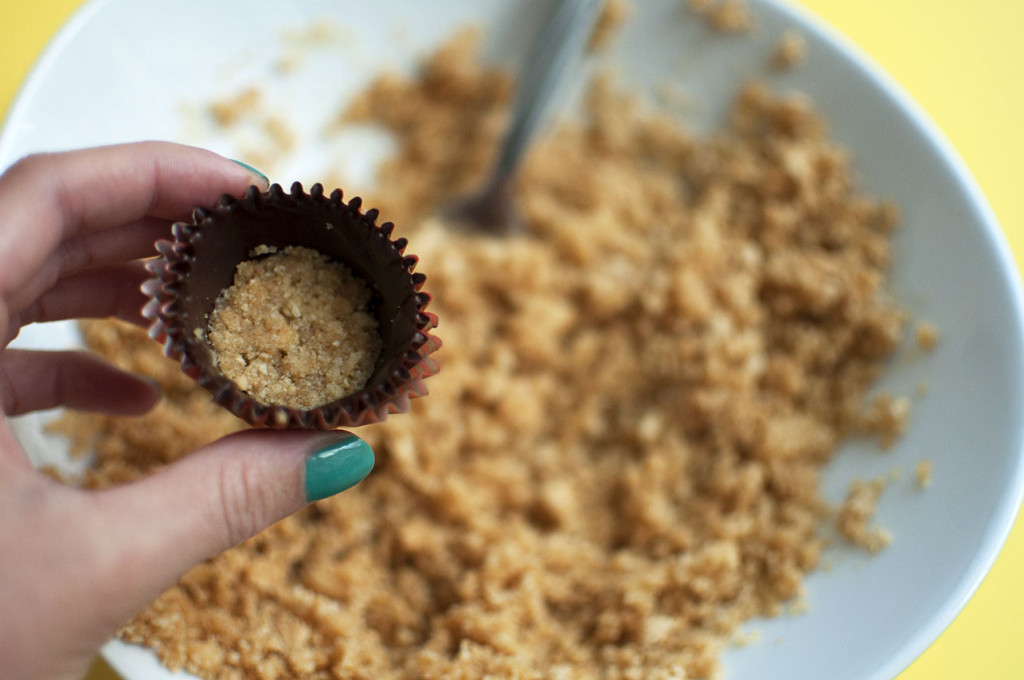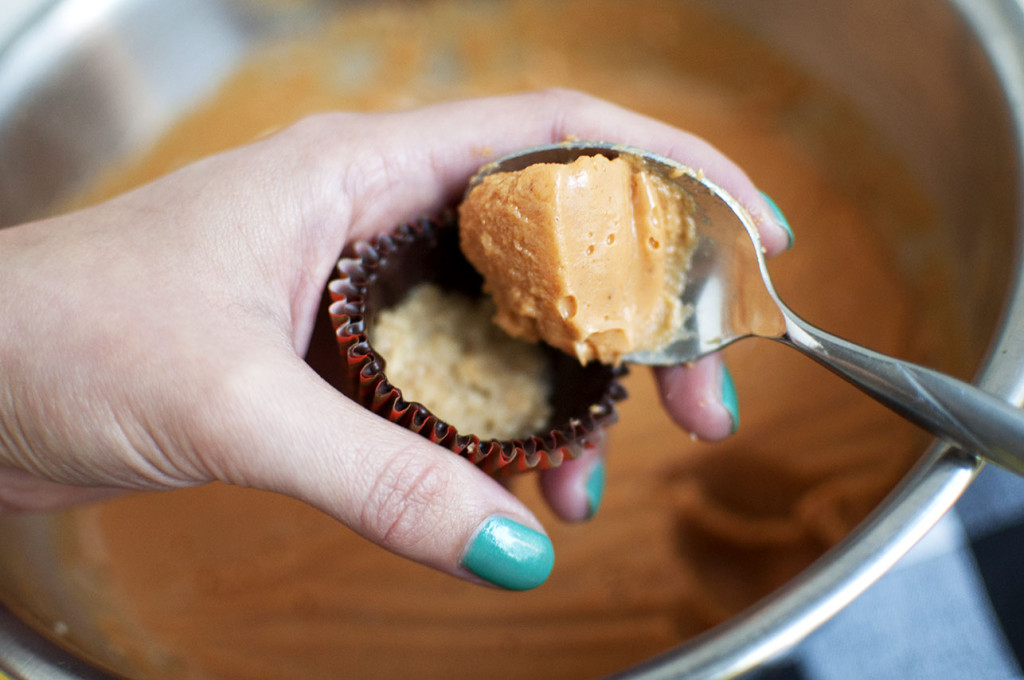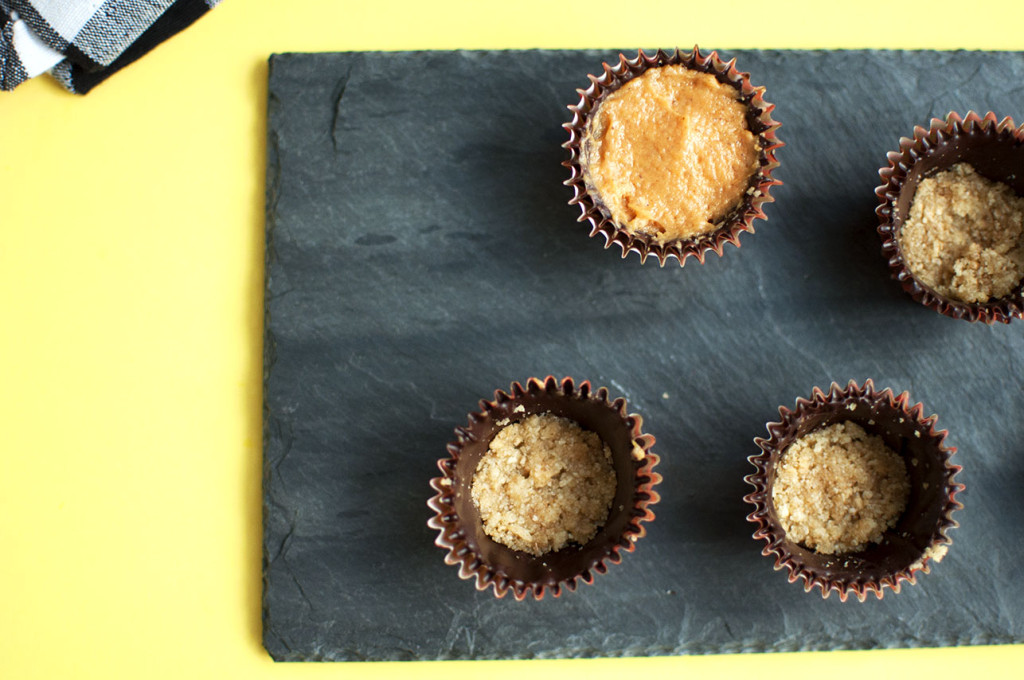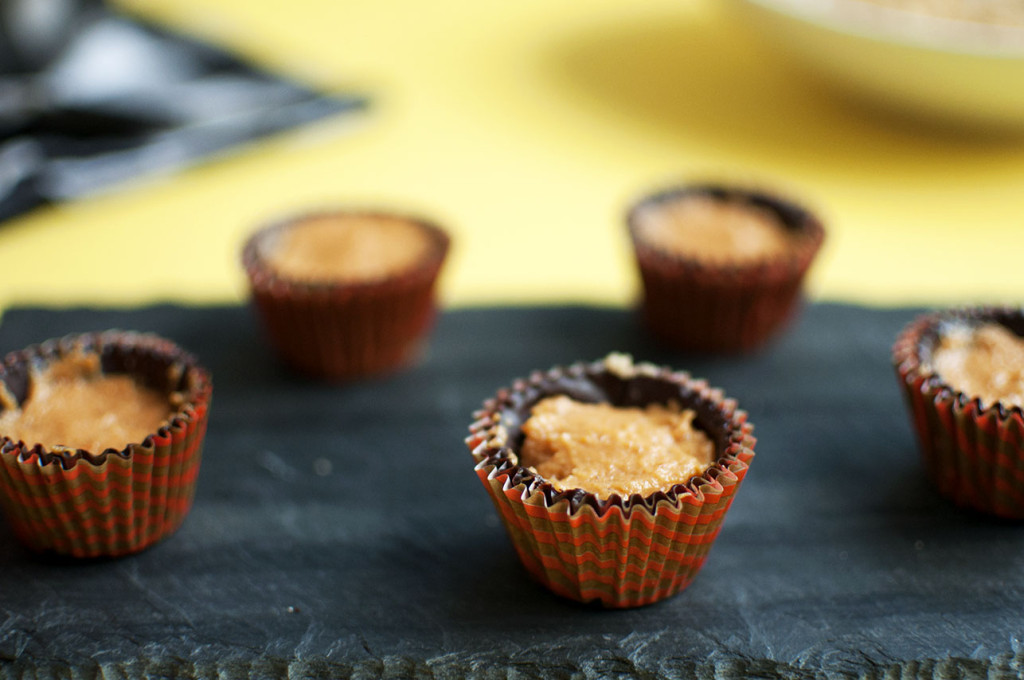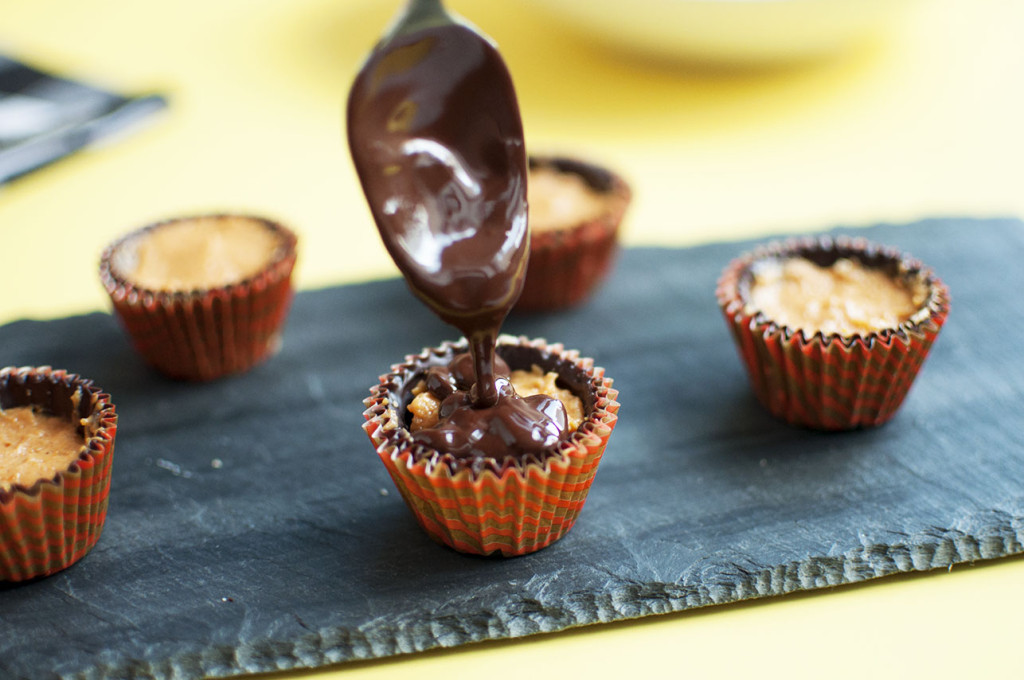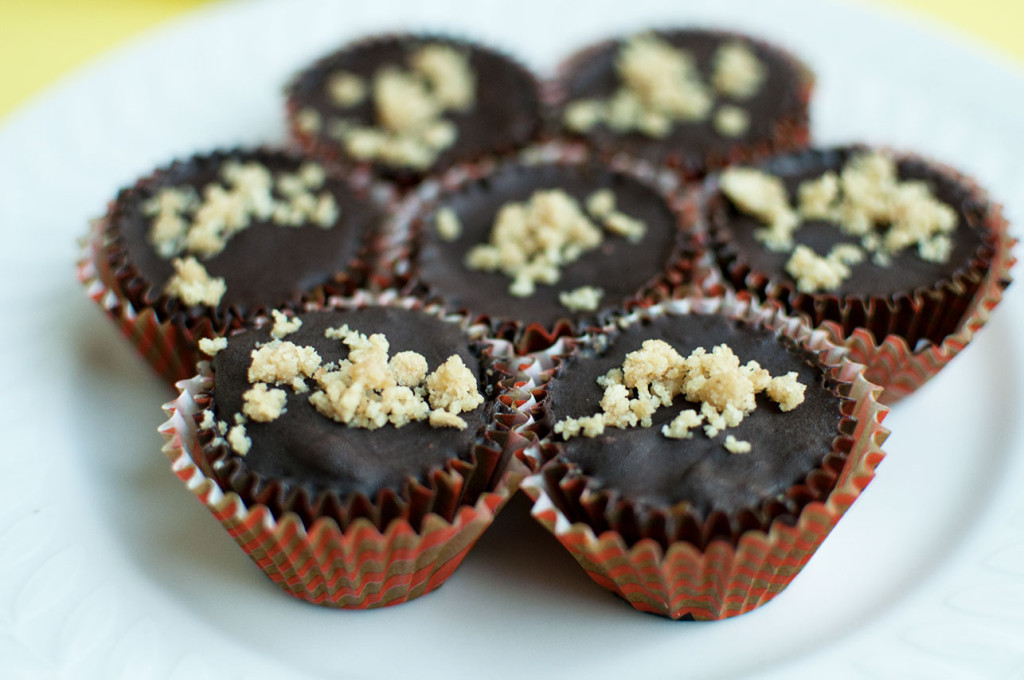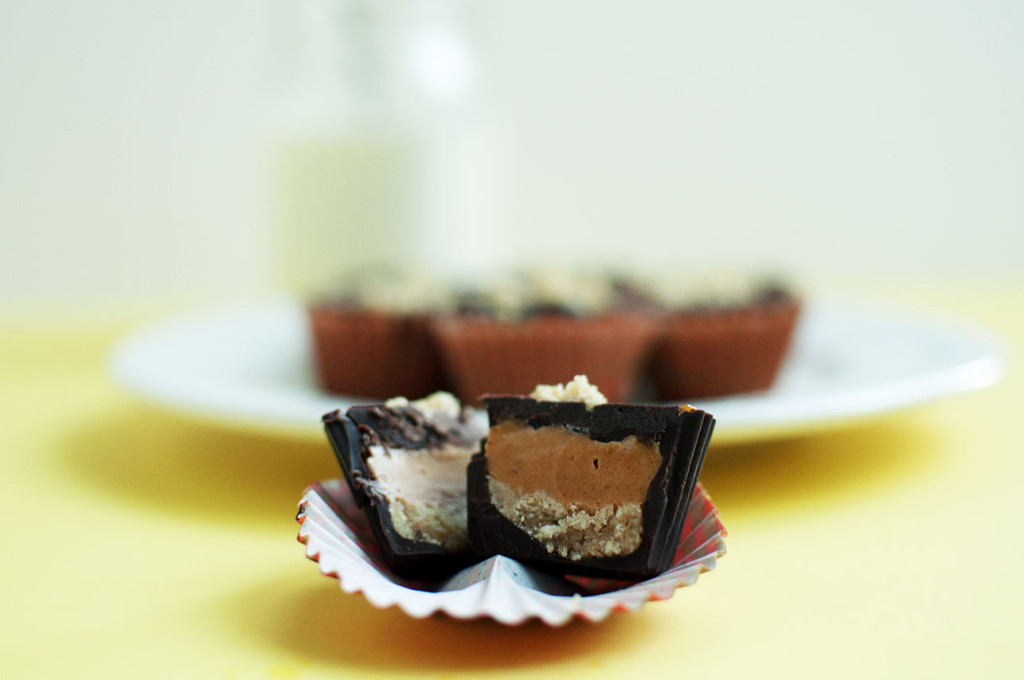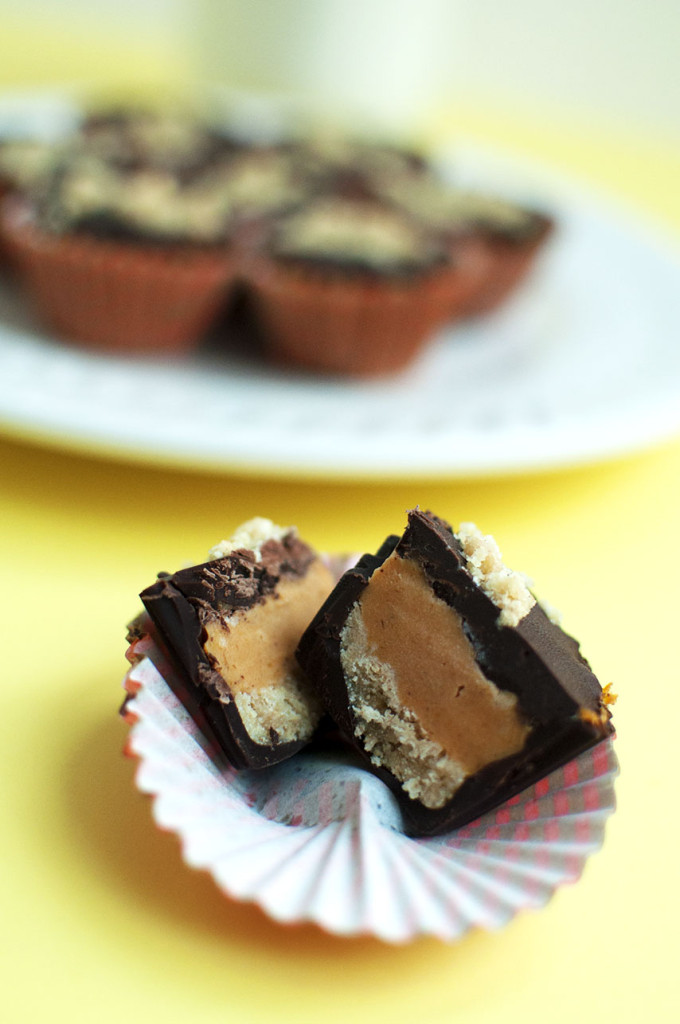 You can even package up the little cups and give them out as favors or gifts at the end of an evening!