29 Jun

Summer Essential: The Donut Float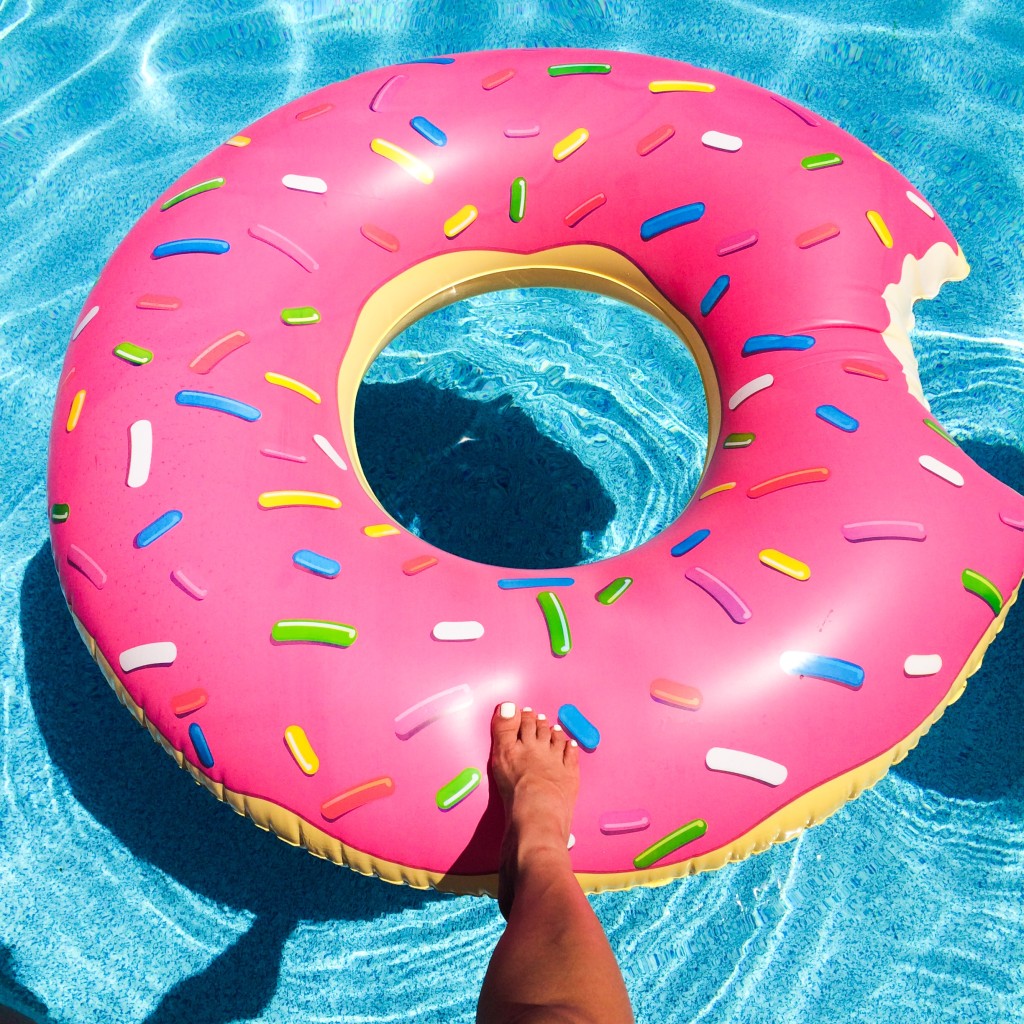 A few months back when I went to go visit my friend in D.C., we were walking around Georgetown and passed by an Urban Outfitters store. There in the window was this giant brightly colored raft in the shape of a donut. My eyes instantly lit up and dashed into the store to check it out. It was probably the coolest thing I've ever seen. Not only am I a treat lover but there is something about pink frosted donuts with sprinkles that make them one of my favorite treats.
I later posted about the donut float in one of my Love Lists. I finally had a chance to get to a pool and test it out. After posting a photo on Instagram, I received several requests asking where it could be purchased. Unfortunately, Urban Outfitters is sold out but you can find it on Amazon. I absolutely love the float and would definitely recommend the purchase, sitting in it instantly brings up my happiness level ten fold!