06 Aug

National Root Beer Float Day & a Trip to Bareburger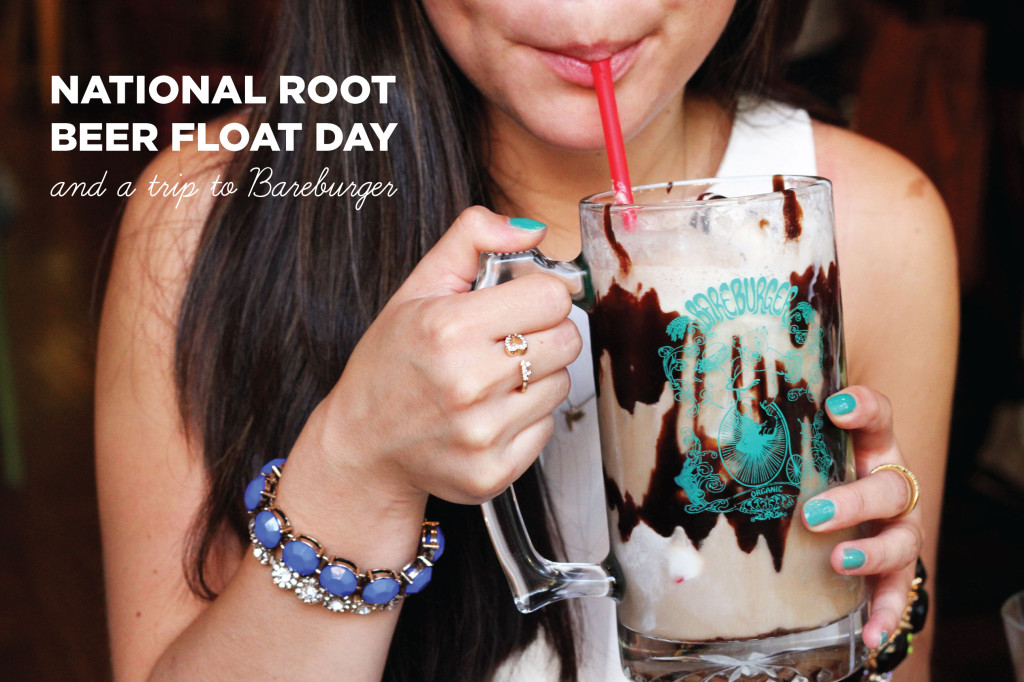 My friend and I celebrated National Root Beer Float day a little early as we went to Bareburger yesterday and decided to try out their colossal root beer float. The thing was massive, probably the size of my head. It's been years since either of us have had a root beer float and as soon as the sweet root beer hit my taste buds I was instantly brought back to the memory of childhood trips to Stewart's Root Beer stand with it's old school awning and outdoor seating. We weren't able to finish the entire thing but it definitely hit the spot. Sometimes you just need to indulge in something sweet.
This was the first time I was at Bareburger and overall the experience was good. I ordered sliders and my friend ordered the buffalo chicken sandwich. I think my favorite thing on our table though was the sauce that came with the fries! It was a smoky chipotle sauce that really added flavor to the already delicious thick cut fries.
In the photos you'll notice I'm sporting one of the new Shinymix bold bauble bracelets (c/o). It's now one of my favorites and it matched perfectly with my Love 21 accordion skirt! To add an additional pop of color, I painted my nails in Essie's "ruffle & feathers". If you can't tell, I'm trying to sport as many bright colors while summer is still in session. 🙂