09 Mar

Sweet Revenge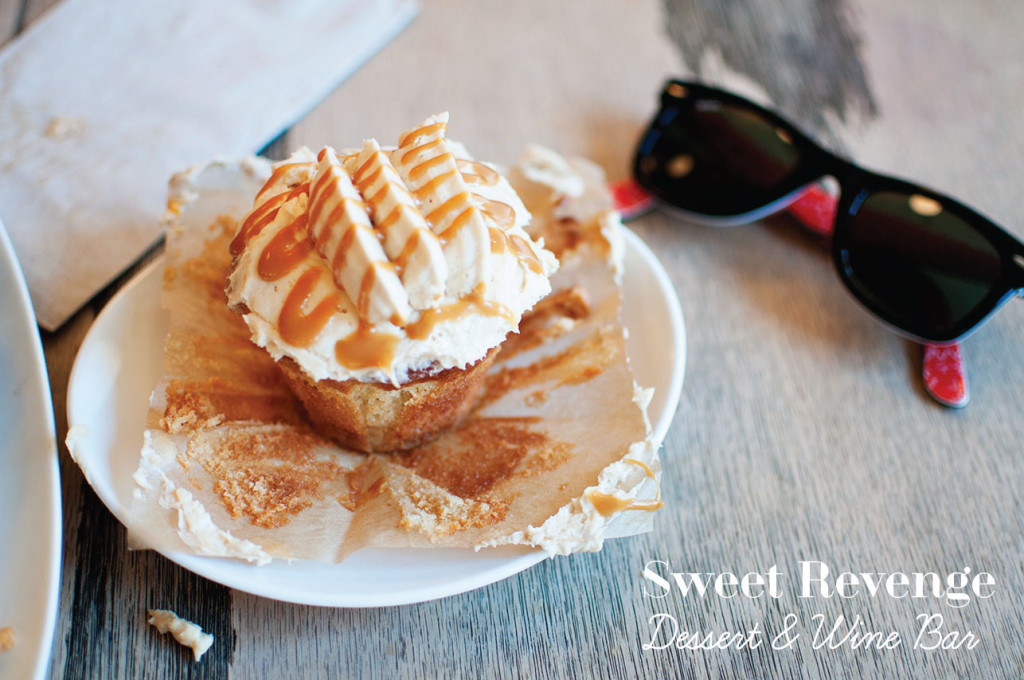 It's safe to say New Yorkers have experienced some brutally cold days this winter. There were more than enough days where I wanted to curl up next to a fireplace, wrap myself in a fuzzy blanket and drink hot cocoa. Unfortunately, my tiny NY apartment is way too small to house a fully working fireplace and so I am very very grateful for the warm days we've had this weekend. I usually spend Saturdays indoors making treats and testing recipes but yesterday it was just too beautiful to be cooped up.
My friend and I threw on some sunglasses, light spring jackets and headed to the village to soak up the sun and fresh air. The West Village is one of my favorite areas to just walk around. It's so easy to get lost in day dreams while starring at the beautiful brownstones that line the narrow streets. We popped into one of my favorite little foodie spots, Sweet Revenge, and indulged in a little brunching.
I've gone here before for their famed "dessert and wine pairing" menu but this was the first time I tried the brunch. I decided on the savory oatmeal skillet and a dulce de leche cupcake. The savory oatmeal was served in an adorable personal sized skillet and was filled with roasted potatoes, black beans, corn, and tomatoes. It was also topped with loads of gooey jalapeño cheddar and crisp bacon.
Cupcakes aren't my favorite dessert but I have to say their dulce de leche cupcake really hit the spot. The buttercream had a smooth airy texture and was just the right amount of sweet. The cake was moist enough to melt in your mouth and the caramel sauce on top, well I could have eaten that by the spoonful. This was all washed down with a Lime Citron Bellini because what is brunch without a cocktail?
It looks like the sun is shining pretty brightly again today so hopefully we'll all be able to enjoy another day out wandering the streets and soaking up the fresh air!
xo Justine