26 Apr

NYC Hell's Kitchen: 44 1/2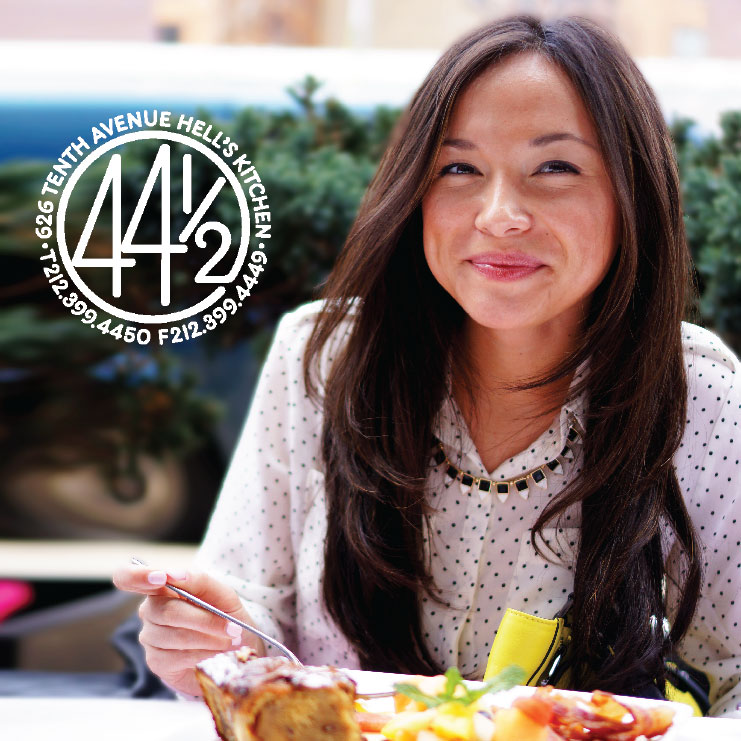 I know I've been a little MIA for the past two weeks and this post is extremely long overdue! I was having a few technical issues with the site and let's just say I am not the most tech savvy person around. However, everything is finally back up and fully functioning and I'm glad to be back at writing! Now back to the fun…
If I had to pick a favorite meal it would be brunch, hands down. It's been pretty sunny out lately which means outdoor brunch season has begun! Last weekend I visited 44 1/2 located in Hell's Kitchen. The adorable restaurant has the perfect sleek decor adorned with subtle splashes of pink. Walk through to the back of the restaurant and you're led to a darling little garden patio filled with fresh flowers and greenery. This is one of those brunch places that gives you an excuse to dress up cute and enjoy some cocktails with your closest girlfriends. I've really been into the whole polka dot thing and found a great top at H&M. I also paired it with my favorite new necklace from the Shinymix!
Once we sat down the first thing we did was dash to the cocktail menu where their cocktails are named after celebrities. I ordered their peach Bellini while my friend ordered a bloody mary. As for the food, I wanted to get something I had never tried before. French toast is a pretty standard brunch menu item but the french toast on this menu sounded way more awesome than your traditional french toast. This one was a "deep dish" french toast. I wasn't exactly sure how it would turn out but it went beyond my expectations. It felt like I was indulging in dessert for breakfast without it being overly sweet. The french toast was extremely moist and almost reminded me of a bread pudding. It was also paired with bacon and fresh fruit. My friend ordered the steak and eggs which looked delicious as well!
44 1/2 is definitely one of my favorite brunch spots, the serenity of being in the garden area really takes the cake. What are some of your favorite brunch spots?