13 Oct

Coffee Stop at Sweet Corner Bakeshop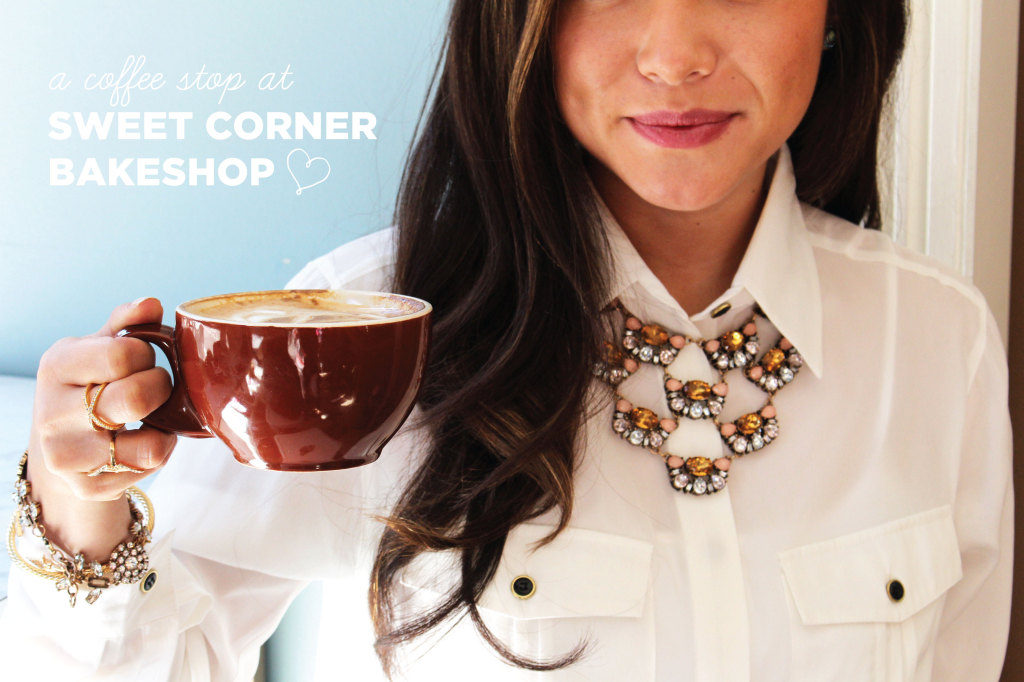 Happy Monday everyone! Now that fall is here, I'm starting to wear fewer dresses to work and more button downs. I found this amazing Yumi Kim white top and wanted to share it with you. I actually got it at Nordstrom Rack but Yumi Kim has the same style available online in different colors. I couldn't find the white one online but listed a similar white one below!
I also wanted to share out some photos from this cute cafe I found in the West Village called Sweet Corner Bakeshop. They have everything from cookies to croissants. They even had these adorable mini eclairs! It was too early in the morning to try them so I stuck with just a latte but I will definitely be making a second trip in the near future. There are stools lined along the windows for you to enjoy your beverage and it also puts you in the perfect place to people watch. 😉
I typically drink my coffee black with no cream or sugar. I love the flavor of coffee as is and also like my coffee super strong. However, when I went to the bakeshop i splurged a little and went for the latte. How do you guys like your morning coffee??
WHAT: Coffee stop before work
WEAR: Jacket, Mango | Jeans, Zara ( old but simple black jeans here) |  Bracelets, c/o  Shinymix | Rings, c/o Shinymix | Necklace, c/o Shinymix | Top, Yumi Kim (similar)
WHEN: Fall, Daytime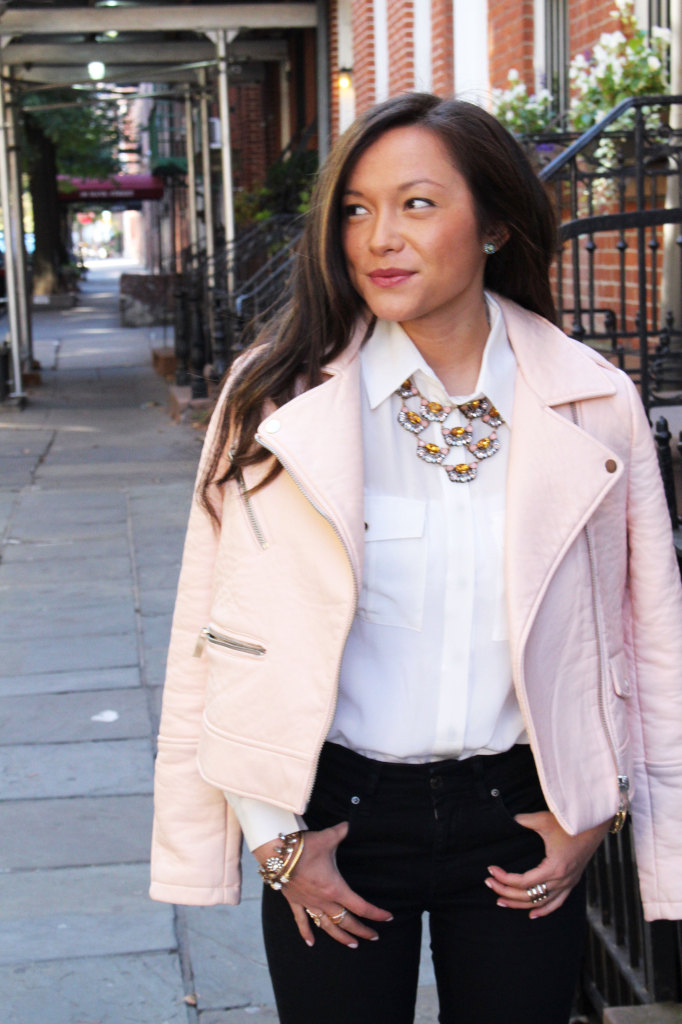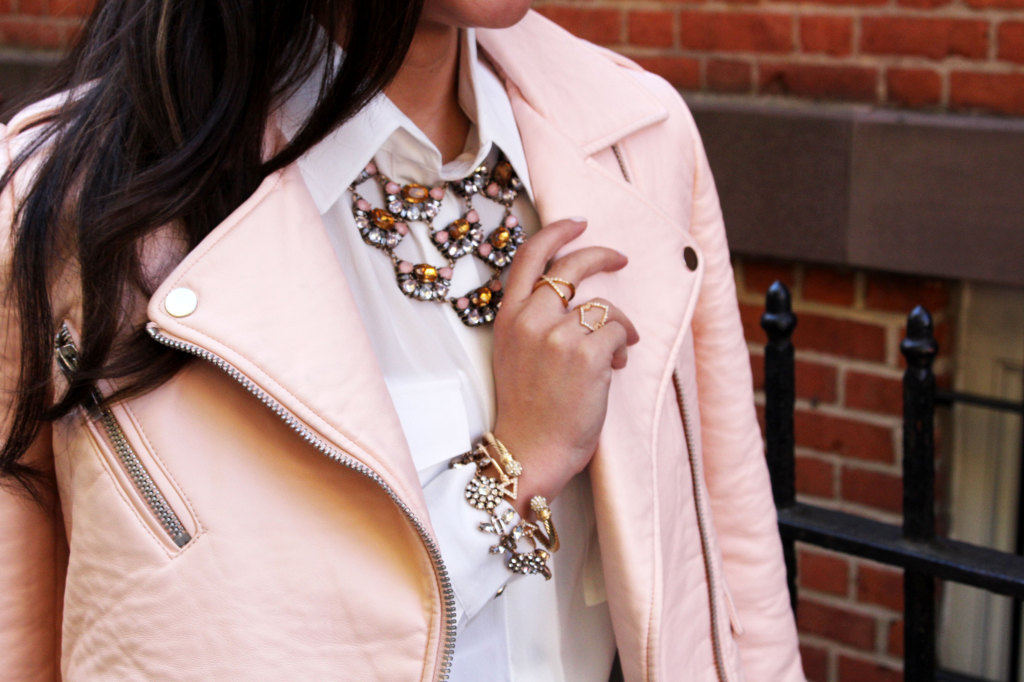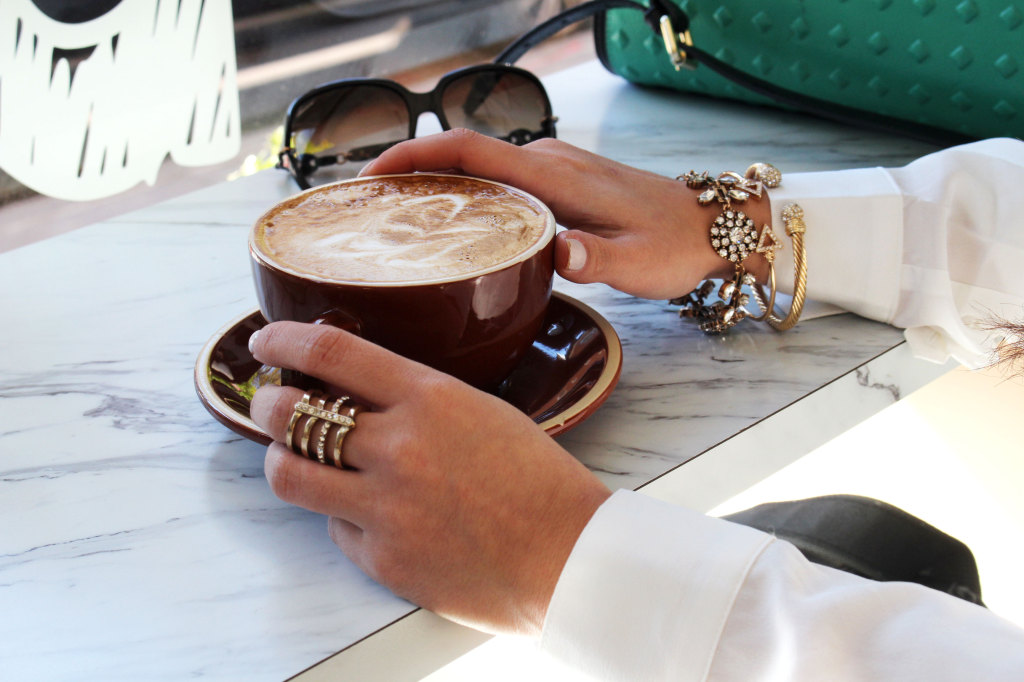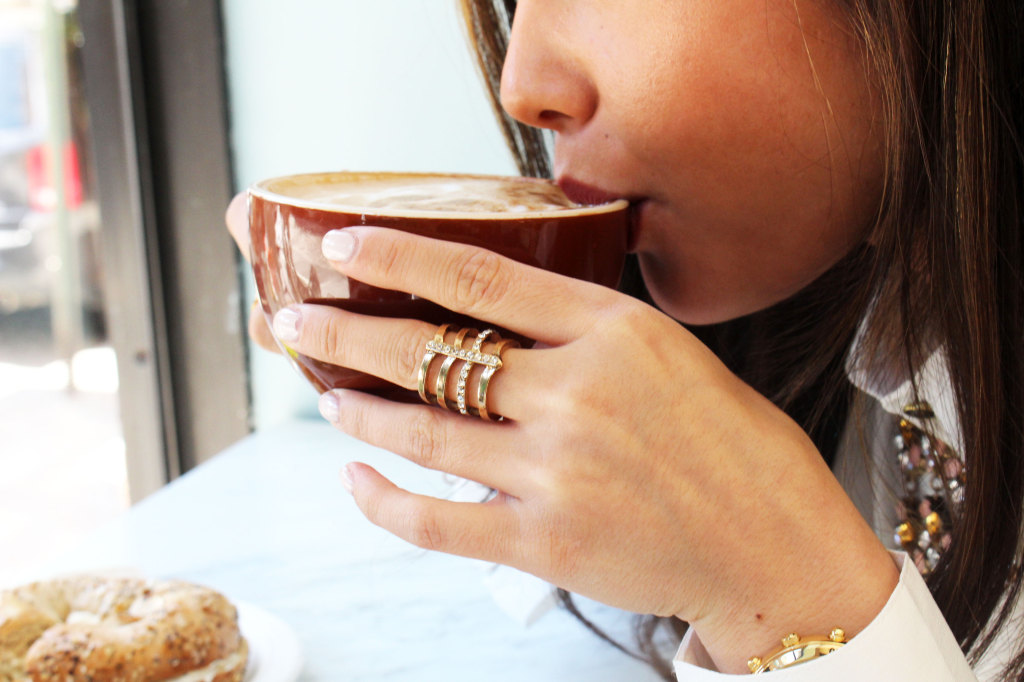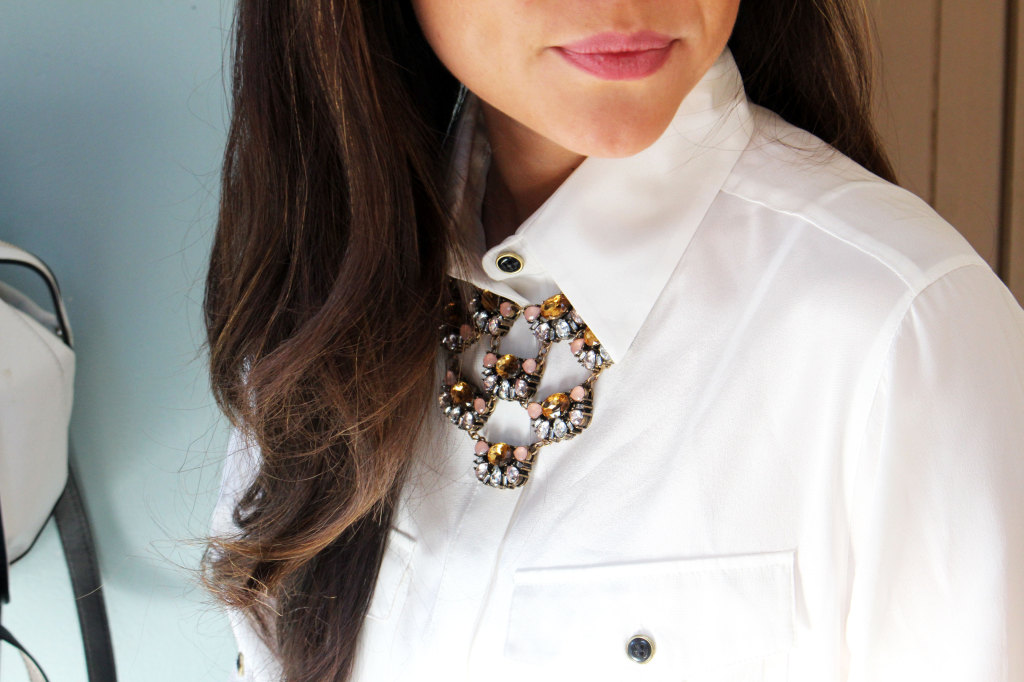 Have a great week! xxo