28 Apr

ABC Kitchen's "Squash on Toast"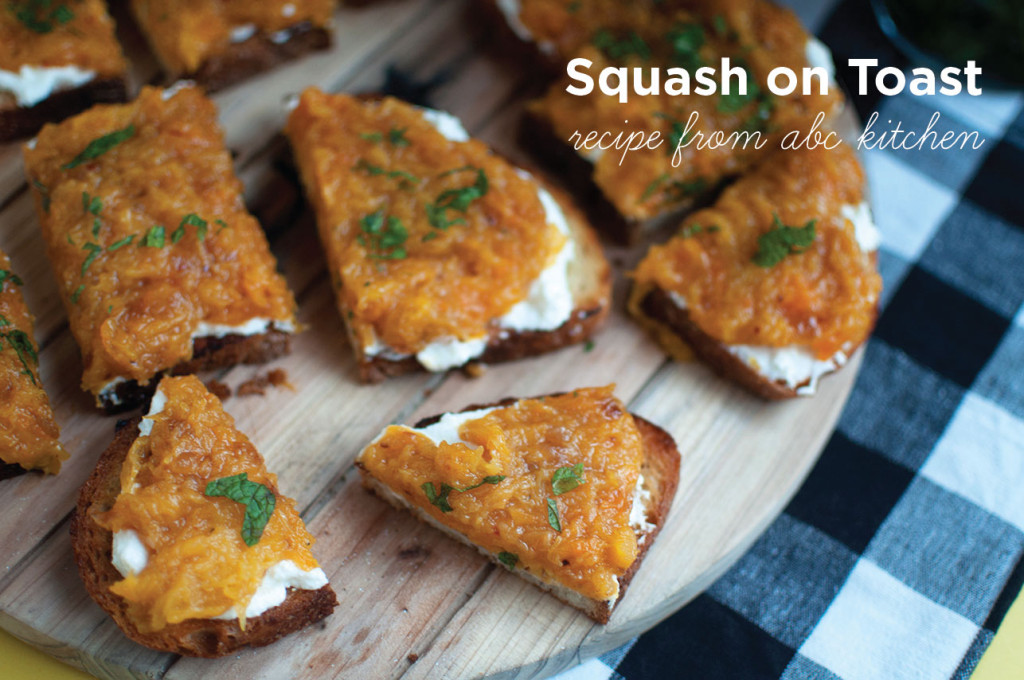 Recently I had the pleasure of interviewing Chef Dan Kluger of ABC Kitchen for my Jones and B series 'What's in the Sauce'. Learning about Chef Dan's past experiences and journey to where he is today was truly inspiring. 
I must say, I could eat every dish I sampled ten times over but my favorite thing was actually something quite simple: Squash on Toast. I learned that being able to make simple things taste great is one of Dan's stand out characteristics and this squash on toast dish was a prime example. The squash is roasted with dried chili flakes bringing on an occasional kick of heat when biting into it. The recipe also calls for 1/4 cup of maple syrup which adds just a touch of sweetness.
I enjoyed it so much I decided I needed to replicate it at home so I could start serving it to friends and family when I host gatherings. Fortunately, I was able to find the full recipe on the New York Times site.
Below are some photos of my attempt at the recipe. With only a handful of ingredients, this recipe is fairly easy and quick to make. Head on over to NYT for the full recipe. I promise it's definitely worth trying out!