18 Feb

Love List 2/8/15: Colorful Kitchens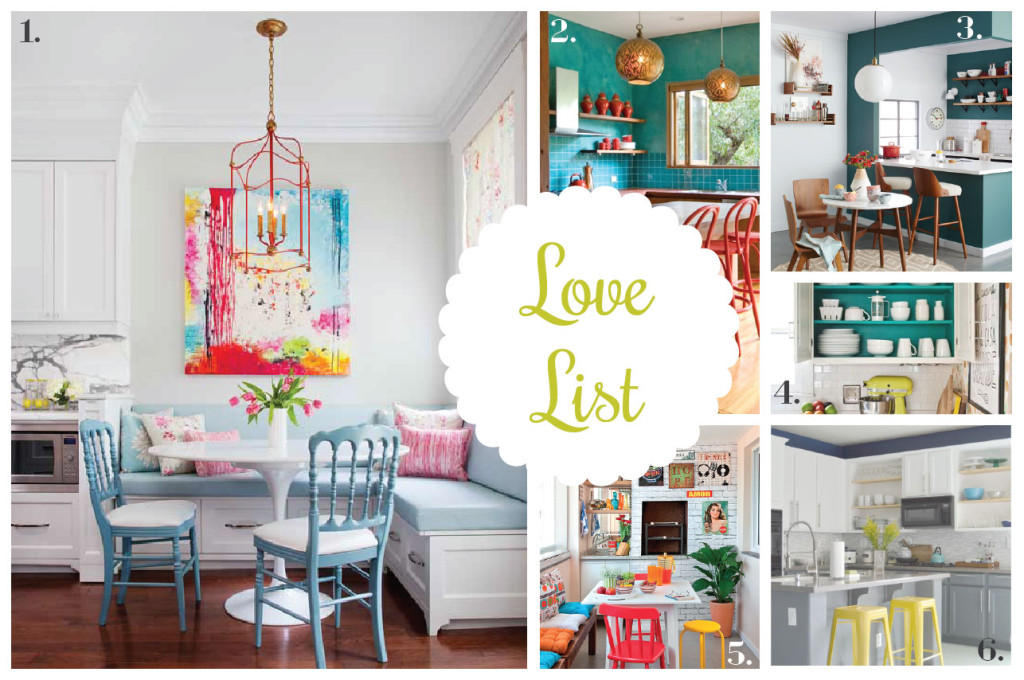 A kitchen is a place for more than just cooking. It's a place where you can sit and knock out some work, enjoy a glass of wine, or gather with friends and family. If you spend a lot of time in your kitchen then it's worth putting in a little extra effort to ensure the design is something you enjoy and makes you happy.
Bright colors can give off a cheery vibe but figuring out how to incorporate them can be quite intimidating. You want to find a balance between neutral colors and bright colors so that the color is not overpowering. My kitchen walls are painted a sea foam blue which makes the tight space feel larger and brighter. However, if painting a full wall seems too much for you then try adding a bright painting against a white or neutral wall.
This week's love list is full of colorful kitchens that will hopefully inspire you to incorporate a little more color in your home.
1. 20 Questions with Karen Sealy, Style at Home
2. 31 Bright and Colorful Kitchen Design Inspirations, One Kin Design
3. The Secrets to Stylish Small Apartment Living, Front + Main
4. Inspiration: Tiny and Organized Kitchens, the kitchn
5. Varanda, Casa.com
6. A Colorful Kitchen Makeover, BHG
What are some of your favorite ways to decorate your kitchen?
xo Jus