22 Dec

Check Out these Books for your Favorite Foodie!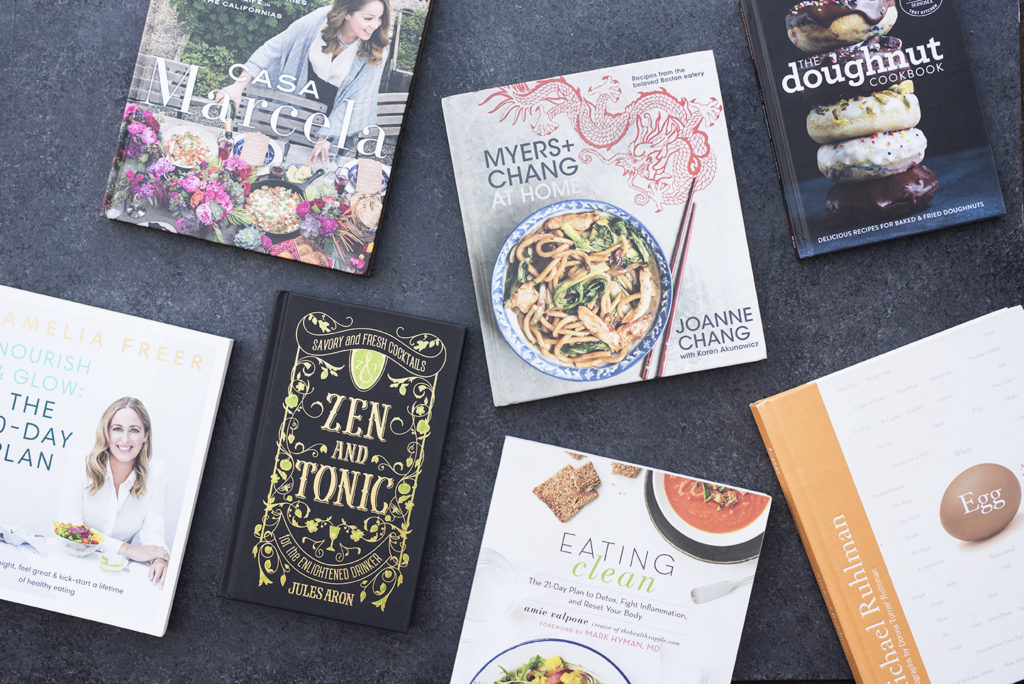 Over the years, I've built up a solid collection of kitchen equipment, gadgets, and housewares. So when it comes to the holidays and I'm asked what I would like as a gift it's really hard to say because I don't necessarily need anything. There is however, one thing I'll never turn down – a good book!
We used to have these floating bookshelves in our apartment which was homemade from L brackets from Home Depot. I would say I had at least 50 or so cookbooks floating on our walls – it looked really cool! We're in the process of moving so sadly the floating shelves had to be taken down but that's a story for another day.
If you have a foodie friend and you're still racking your brain for what to get them for the holidays then check out the below books for some of my favorites.
1.  Myers + Chang At Home by Joanne Chang
2. Eating Clean by Amie Valpone
3. Nourish & Glow the 10 Day Plan by Amelia Freer
4. Zen and Tonic by Jules Aron
5. Casa Marcela by Marcela Valladolid
6. The Doughnut Cookbook by Williams Sonoma
7. Egg: A Culinary Exploration of the World's Most Versatile Ingredient by Michael Ruhlman
8. The Flavor Bible by Karen Page
9. Eat Pretty by Jolene Hart
10. One Pan, Two Plates by Carla Snyder
What are your favorite foodie books?
xo Jus